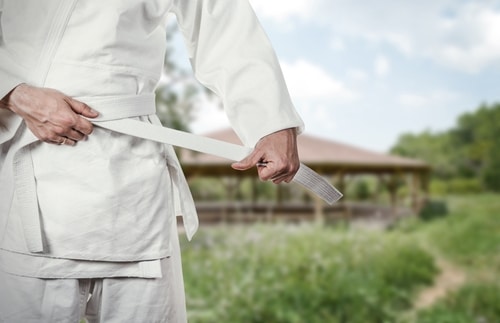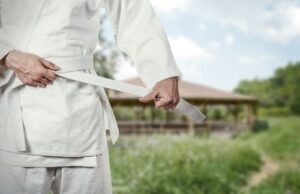 Martial arts encompasses hundreds of styles and dates back thousands of years, so it's no surprise that it reaches people all over the world. What's more, with mental and health benefits, training in martial arts can have a positive impact on your life. Even celebrities have learned this fact, and they have taken to the mat to improve their health and well-being. Here are six celebrities you probably didn't know train in a martial art:
1. Sean Connery 
This Scottish movie star is perhaps best known for his role as famous secret agent, Jams Bond. Much like his character, Connery has some moves. In fact, the actor studied Kyokushin karate, earning his black belt. Even more impressive is that Kyokushin is a very difficult form of karate – you wouldn't want to mess with Connery, Sean Connery.
2. Ed O'Neill
Ed O'Neill stars as a surly grandfather and father on the hit comedy "Modern Family." And while his character may prefer the golf course to intense physical fitness, O'Neill is quite the opposite (though he could love golf too). O'Neill actually has a black belt in Brazilian Jiu-Jitsu and is still training at the age of 69 – respect!
3. Forest Whitaker
Another renowned actor, Forest Whitaker has won several awards for his performances, including an Oscar, a Golden Globe and a BAFTA. But acting isn't his only strength. Whitaker is also an avid practitioner of karate. For this reason, his latest role as a boxing trainer in the film "Southpaw" is certainly fitting.
4. Courtney Cox
Courtney Cox shot to fame thanks to her role as Monica Geller on "Friends," but the petite actress isn't to be messed with. She studies Budokan, a form of martial arts that combines yoga, Jiu-Jitsu and grappling – no wonder she had no trouble fighting TV brother Ross, played by 6-foot-1-inch David Schwimmer.
5. Jennifer Aniston 
Jennifer Aniston co-starred on "Friends" with Cox, who eventually influenced the star's decision to study Budokan. Aniston uses Budokan to help keep herself fit and ready for the silver screen.
6. Christian Bale
Perhaps less surprising, Christian Bale also studies martial arts. The "Batman" star began practicing to build his physique to meet the Herculean standards of the comic hero. He continues to study Wing Chung, a form of kung fu once practiced by Bruce Lee.
Celebrities may have day jobs, but many of them keep in shape and maintain peace of mind through martial arts.