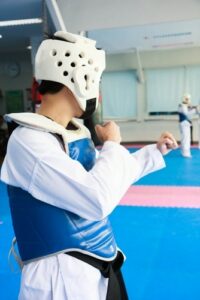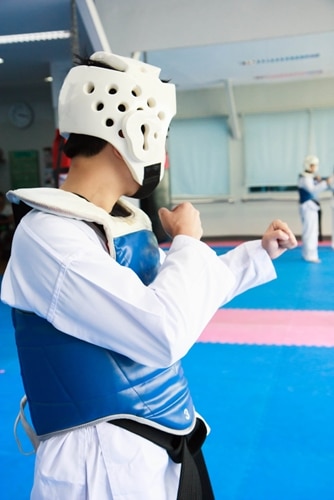 There is a lot that goes into starting a martial arts routine. Whether you're just beginning to get into the craft, moving to a new city and trying to find the perfect space, or a seasoned martial artist looking to  learn some new skills, you'll have to do a little research on different studios in the area. Here are some things to consider when looking for a new studio:
Check the prices
When it comes to prices, there are martial arts studios at all tiers. A higher price doesn't always mean that the education is better than a cheaper one – it may be indicative of the neighborhood or city that the studio is located in. Don't spend outside of your means for a quality martial arts class. Do some research and find out which amenities each studio you're looking at offers. It is also a good idea to check to see if there are any trial classes you can take  before signing up for a full-on membership. You want to make sure you like the instructors and the way they teach the class before you commit to a bulk of classes.
Some schools will  have you pay a monthly fee and allow you to visit the studio as many times as you want. Others will have you pay per class, or pay for a certain number of classes ahead of time. Determine what kind of structure would work best for you and your schedule. If your child is interested in taking classes as well, it may be beneficial to have the option to bring someone along for your classes. There are many different structures available to people pursing a martial arts education, so don't settle for one that isn't most convenient for you.
Learn what their focus is
People take martial arts classes for a variety of reasons. Two of the most popular motivators for students are self-defense and fitness. Some martial arts studios place more of an emphasis on one of these aspects than the other. Before deciding which studio you're going to attend, determine what your main focus will be when you begin taking classes. If a studio in question offers a trial class, you can see what it emphasizes most. If not, you can ask someone working at the studio if its focus aligns with yours before making a commitment. Some studios will also be more traditional than others, so if you like to learn in a more lax environment, you may not get a lot of out of a school that adheres to traditional formalities of martial arts.
Meet the instructor
Whether you respond positively to the instructor's way of teaching can really determine what you'll get out of the class itself. If it's important to you that you have an instructor who's had many years of experience under his or her belt, make sure you ask about it. Or if you'd rather have a laid-back class as opposed to a very disciplined one, meeting the instructor and chatting with him or her about experience is a great way to find out if this person's class would be a good fit for you. Don't be worried if you find that this class isn't for you – the instructor would rather have you know ahead of time than be unenthusiastic in class when you realize it's not for you. There are plenty more dojos and martial arts studios in the sea!