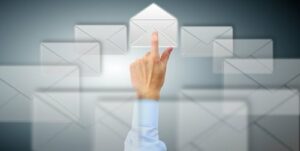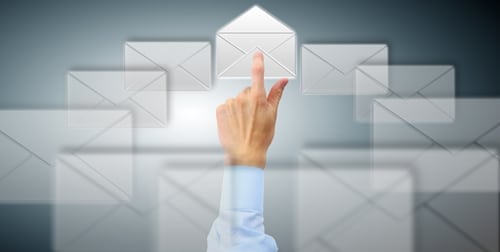 It's time for owners to get the most out of the data stored in their school management software. Using student information and applying it to email marketing strategies is a surefire way to see higher levels of success. In fact, a new study from Experian Marketing Services revealed personalized emails lead to six times higher transaction rates and revenue per email when compared to non-personalized emails.
"Consumers have come to expect content tailored to their unique interests and preferences, and there is a clear business case for why marketers need to meet those expectations," said Peter DeNunzio, general manager of cross-channel marketing at Experian Marketing Services.
Personalized emails are simply more effective
Failing to create emails based on student information can prove to be a major mistake for martial arts school owners. Taking the time to customize emails demonstrates how much the school values its customers. Research showed that personalized emails have 29 percent more open rates and 41 percent more click rates.. However, personalized trigger campaigns lead to more than double the transaction rates.
Learn how to create the best personalized emails
To achieve more successful marketing strategies, martial arts school owners have to be willing to change with the times. By personalizing emails, school owners instantly put themselves in a better position.
Here are a few ideas on how to customize email messages:
1. Collect data from many sources:
Many of today's consumers have social media platforms and public profiles that allow companies to gather a lot of information about them. If martial arts school owners combine that data with things they already know about their students, it puts them in a position to created personalized messages that will help them form stronger relationships with their client base.
2. Try out personalized subject lines:
This is an excellent way for martial arts school owners to exploit the first thing email recipients see: the subject line. Data provided by marketing automation solutions provider, Eloqua, showed open rates are nearly 5 percent stronger if emails have a personalized subject line.
3. Build emails with responsive design elements:
The mobile revolution is in full swing, and nearly half all emails are opened on smartphones and tablets. Martial arts school owners should remember this when designing their marketing messages. Emails optimized for mobile users, is a successful marketing strategy.