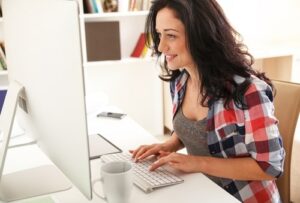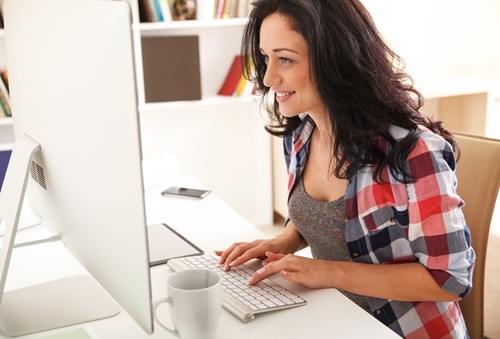 A great way to get insight into the martial arts industry is to get to know other people within. Most martial artists get to know others through their own studio. It can be difficult to meet people who practice different forms of martial arts. Luckily, there is also a huge online community of martial artists who blog about their experiences and expertise. Here are a few martial arts bloggers you should start following:
Bradbury is a seasoned martial arts professional with a focus in fighting with stick weapons.  Her blog name goes to show that -"The Stick Chick!" This blog offers a humorous take on martial-arts culture. She offers up plenty of advice for other people who have had a lot of experience in the arts. She also has many tips for new martial artists and people who are just learning how to use sticks. You can even follow her journey as she trains in new styles of Filipino martial arts and contribute to informational discussions in her comment section.
Jesse Enkamp
Enkamp is a huge name in the martial arts community, who's not only known for his writing and video blogs, but he's also the founder of Seishin International, a martial arts lifestyle brand. If there's any topic you're curious about pertaining to martial arts, Enkamp has covered it in his blog. Though Enkamp is American, he moved to Okinawa, Japan, after high school for college in an effort to study Japanese culture and the the history of karate. On his website, he says that his mission is to "unite the karate world by bridging the gap between the old and new, without stylistic limitations, political agenda or dojo dogma."
Graham Barlow
Barlow's blog "Tai Chi Notebook" is to inform his followers about tai chi, but also all of the other forms of martial arts he practices, including tai chi chuan, Brazilian jiujitsu, xing yi and choy lee fut. This blog is a great resource for people who are new to the tai chi world, as he breaks down a variety of styles and even lets followers know about other resources they should check out if they're looking to delve deeper. Barlow has been doing martial arts since 1993 as a hobby, and even though he still has a full-time job in addition to his martial arts practice, he finds the time to keep up with the "Tai Chi Notebook."
Many people are hesitant to start blogging about a topic unless they consider themselves experts in the field. While the longer you practice, the more you know and the more you can write about, it can be tough for a beginner to relate – especially in something as complicated as martial arts. The reason why White started "A Beginner's Journey." She took 27 years off from the dojo, and this blog allows you to follow her journey getting back into the groove!