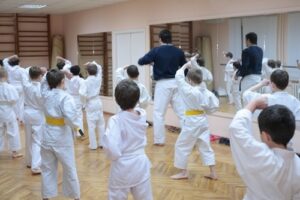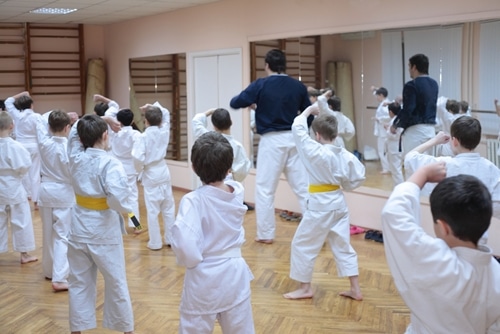 As any martial arts studio owner knows, karate can change lives. Just take, for example, a young Scottish boy named Harrison Loftus.
Harrison was born with hips so badly dislocated that doctors told his parents there was a good chance he would never be able to walk and would thus be confined to a wheelchair his entire life, The Scotsman reported. Due to the severity of his condition – one of the worst the doctors had claimed to have ever seen. In an attempt to correct it, Harrison underwent major surgery at 18 months old.
"Harrison the guinea pig because this procedure wasn't practice in a hospital before,"Terri Loftus, Harrison's mother, told the newspaper. "After two years of being in casts and recovering, gradually he got stronger and stronger."
To aid in his recovery, when he was 3 years old, Harrison's parents enrolled him in karate. They believe the martial-arts practice would help to strengthen his legs. It would also help him move like any child who hadn't undergone such a serious operation.
Now, at age 9, Harrison has won a heap of medals at karate competitions across Scotland and is working toward earning his adult black belt. Furthermore, he is currently preparing for the World Union of Karate-Do Federations World Karate Championships in Dublin in June 2016, where he will represent Scotland.
Practicing martial arts can increase muscle mass and tone, which boosts stability and prevents falls, especially as individuals age, FitDay wrote. When done with a qualified martial arts instructor, it can benefit both your body and mind.