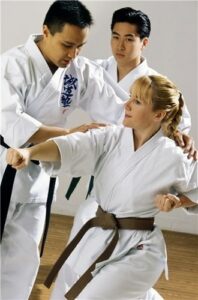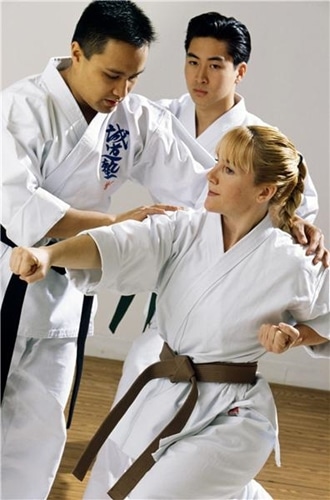 Martial arts school owners will regularly have just a few employees, but that doesn't mean they don't need to care for their staff. Business management software gives instructors the opportunity to track attendance and monitor the progress of students. However, it's critical that these investments aren't the only efforts owners are using to improve relationships with their staff.
Create opportunities for employees to grow
Many martial arts instructors have a plan for their careers. Whether it be opening up their own Karate school, adding to their own legacy or continuing to improve their craft, martial arts school owners must be accommodating for all of the goals of their workers. But it seems that professional development isn't on the top of mind for many employers throughout the country.
In fact, the most recent Randstad Engagement Study showed 40 percent of staff members believe training and adding to their expertise are the most important things their companies can give to them. However, just one-third of businesses are willing to invest in continuing education and advancement opportunities for their workforce. Martial arts school owners must understand the true wants and needs of their employees.
"What we are seeing here is clearly a disconnect in what employees want and what employers are actually providing," said Jim Link, chief human resources officer at Randstad North America. "Employee engagement is not just a nice-to-have factor that organizations should consider – it can have a tangible impact on a company's bottom line."
Build a team of engaged workers
There are many school owners that don't value their staff, and this hurts the overall success of the business. Martial arts school owners need to assemble a team of engaged instructors who are willing to go above and beyond the call for their bosses. Here are some tips from IndustryWeek on how to improve the happiness of the workforce:
Have lunch:
Sharing a meal with instructors can do more than just satiate their appetites. It demonstrates that school owners care about their employees and want to get to know them better.
Reward employees:
Many instructors work long hours and teach a number of classes. It's important to recognize their efforts every once in a while.
Organize staff outings:
Martial arts school owners can build morale among their team of instructors by allowing them to have a little fun with off-site activities.