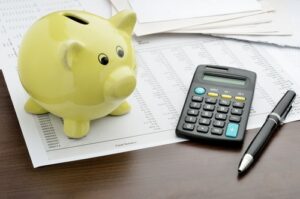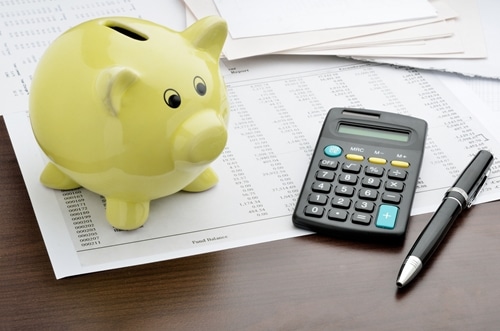 It takes grit, passion and business acumen to run a successful martial arts school. What separates a prosperous company to a failing business is an martial arts owner's ability to manage personal finances and business cash flow. Personal and business finances are tightly intertwined, according to a survey, "In Search of Solid Ground: Understanding the Financial Vulnerabilities of Microbusiness Owners," conducted by the Corporation for Enterprise Development. A microbusiness​ is defined as having five employees or less, including the owner, Forbes reported. CFED found that 92 percent of small businesses in the U.S. fall under this category.
Small-business owners are tapping into personal cash
CFED's online survey of over 716 small-business owners revealed that 55 percent could only cover one month's expenses with their savings, and 30 percent did not even have reserve funds. Only 17 percent of online respondents had three months' of business savings.
Small-business owners tap into their personal savings when they face a company-related emergency. In fact, 41 percent of the online respondents use their personal savings for these reasons and 31 percent have to borrow on a personal credit card. The owner feels the damaging effects of a small business's pitfalls. The study found that 47 percent of proprietors who have only operated for  one to three years already had a damaged credit history.
Timing of payments and delivery of services is off
Many owners must borrow from their own savings when business expenses rise above cash flow. Part of why owners struggle with expenses is because the timing of delivery of services and payments are off. Cash flow problems affect an owner's household income. In fact, 66 percent of respondents skipped a paycheck in 2013, the study revealed.
Seek advice to prevent further financial damage
Finally, keeping your business and personal expenses separate will ensure you have legitimacy with bankers and the government. Martial arts school owners  can reduce their personal liability by keeping these expenses apart. Forbes recommended addressing these financial issues by seeking advice. With an objective perspective, you may gain fresh insights into your business situation. Either join an association in your industry or reach out to other entrepreneurs. A CPA, lawyer and/or banker can help you sustain financial health.
The Washington Post recommended knowing your cash flow. It may take time to manage invoices. However, many business management software tools can help streamline the bookkeeping process.