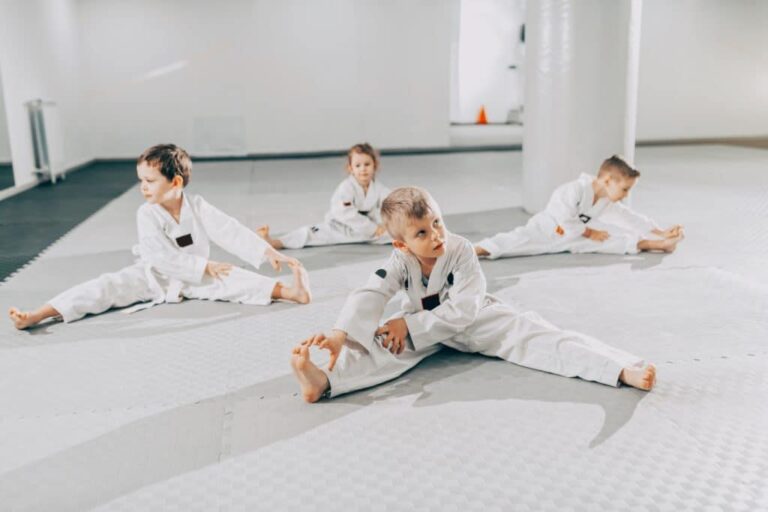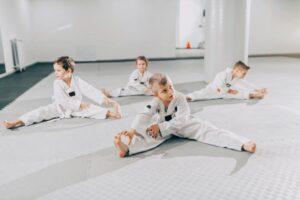 With students out of school and busy summertime schedules, it can be difficult to fill spots for classes at your martial arts studio or grow your gym. So, how do you combat the summer months and not only retain students but grow your gym? 
Summer can be a great time to create new and exciting ways to promote your gym. Your prospective students who have never heard of or know anything about taekwondo or jiu-jitsu will now be familiar. We've put together some of the best ways you can reach your target audience during the "lull" of summer months.
Find Where Your Prospects Are
Step one to help grow your gym in the summer begins with figuring out where your prospective students are located. There are several marketing research tools available to assist in locating exactly where your target market is. 
Using Kicksite's map feature makes locating your potential students a breeze. With the map feature, you are able to easily locate where you have room to grow from a geographic view. You have the ability to see where inactive students live, and where it's best to hold events. In addition to the map feature, Kicksite's Biz-Builder feature can help you manage your new leads and customize how you target your audience. Messaging, segmentation, and customization are just a few features within our tool.
Immerse Yourself in The Community
Summer is filled with family-friendly gatherings and community-focused events. This is a great opportunity for you to market yourself to parents and students of all ages who may or may not have any background in martial arts. Contact your local community leaders for information on summer events within community centers and school districts. Think purchasing a booth at a local festival, event, or creating a float for a Memorial Day or 4th of July parade.
Other ideas for summer events include: 
Back-to-school ice cream socials 

Farmers market booths 

Community fairs 

Summer festivals and concerts 

Outdoor movie nights

Parade floats
Check out this short video of a martial arts studio getting involved in their local 4th of July parade: 
Enhance Your Online/Social Media Presence 
Social media platforms are a great way for you to start a conversation about your business as well as for customers to see digestible and fresh content about your martial arts studio, so make sure to post frequently about holidays, company news, class pictures, and the events you're attending. Paired with Facebook ads, you can boost the promotion of your studio on social media so more people see your post and engage with it.
Each season has unique elements that can be used to market to consumers online in a creative way, and summer is no exception. To learn more about marketing on social media during different seasons, check out this blog post from business.com.
Outside of Facebook, make sure to take the time to optimize your Google My Business and Yelp listings with updated posts, summer hours, and responses to customer reviews. 
Run Google Ads Search Campaigns
Learning how to run paid search campaigns is a great way to get a leg up during the slower summer months. Paid search campaigns on Google will attract prospects who are actively searching for a martial arts studio. Starting a campaign during the summer is beneficial because it will give you plenty of time to learn how to optimize and monitor the search campaign, and the campaign won't spend as much money during summer months (because there are fewer people searching during that time frame). Running a Google Ads search campaign will help your business show up in the top spot in Google when people are searching topics like "martial arts near me" or "learn taekwondo", etc. To learn how to set up a Google Ads campaign for your business, see this blog post. 
Here's a video to learn how to set up a search campaign for your martial arts studio:
Engage in Ongoing Communication with Current Students 
Even though growth and expansion are your main focus, remember that retention of students is also key in growing a business. This means you should make sure that students are in the loop with any summer events your studio is hosting, back-to-school specials you are running, etc. 
Email campaigns and text alerts are a great way to maintain loyalty with students and parents throughout the summer. Martial arts instructors stay organized with ongoing communication by utilizing Kicksite's easy-to-use member portal. Sending mass invites and updates has never been easier with Kicksite's tools.
Host a Summer Camp at Your Gym
Hosting week-long summer camps is another way to attract current and prospective students to your gym or studio. Market your summer camp at community events you attend and on social media. If you predict a large number of signups, separate students into camp sessions based on the level of experience, age, goals, interests, etc. 
Next, holding themed days or inviting parents to see their children's progress are ways to further increase the enjoyment and involvement at camps. No matter how you approach summer camps, it's a fun and immersive way for newcomers to get a taste of what your martial arts gym is all about. 
Connect With Other Community Fitness Leaders To Use Your Gym Outside Normal Business Hours
Another great opportunity to utilize your space and boost revenue for your business is to invite other fitness instructors to use your studio. You can allow them to use your studio for their classes before or after your normal business hours. 
This not only brings in more revenue, but it also becomes a great marketing tool when an entirely new audience visits your space. When you create relationships with community members who value the same things as you, it makes your business even more credible and trustworthy. Consider inviting yoga and personal training businesses to utilize your space.
In Summary
In summary, using Kicksite and its features to find more prospects, increase your presence at community events, creating Google search campaigns, connecting with current students and more are excellent ways to set your business up for success during the summer months. For more information on Kicksite's process and the services we offer, visit our website or contact us today about how we can help you retain, recruit and grow your gym . 
---