Kicksite Helps You Grow!
No matter if they are coming from your social media, visiting your website, or walking through your doors, can you find where your prospects are coming from? Kicksite's prospecting tool is designed to help you gain, nurture, and manage your prospects. What happens after someone leaves your school after that first contact? Prospects can be entered into your Kicksite account in multiple ways. Once prospects are entered into Kicksite, you are in the driver seat.
There are so many ways we help you:
acquire leads
track status of a prospect
automatically communicate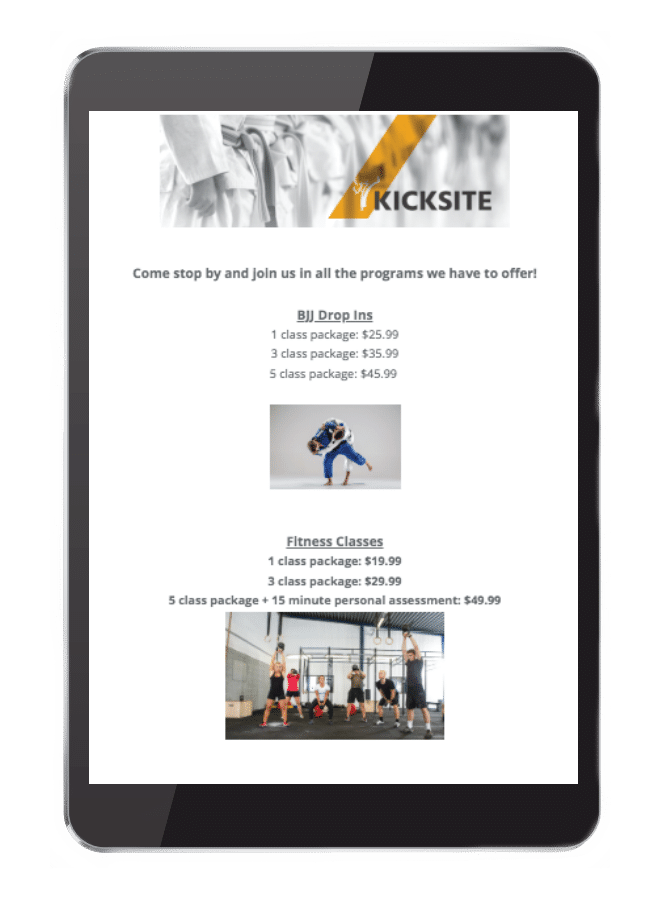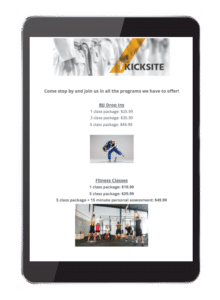 BizBuilders
BizBuilders will help you gain prospects digitally through forms, landing pages, and sales opportunities. You can post the landing pages to emails or design campaigns to post to your social media accounts. This is a great way to bring in leads no matter how they find you and makes prospecting effortless. These landing pages can either direct people to your website or present them with a 'thank you for your interest' page within your account. This same functionality will allow you to create forms for people to submit their contact information directly to your Kicksite account and create a profile for them. Then you have multiple ways to reach out to them.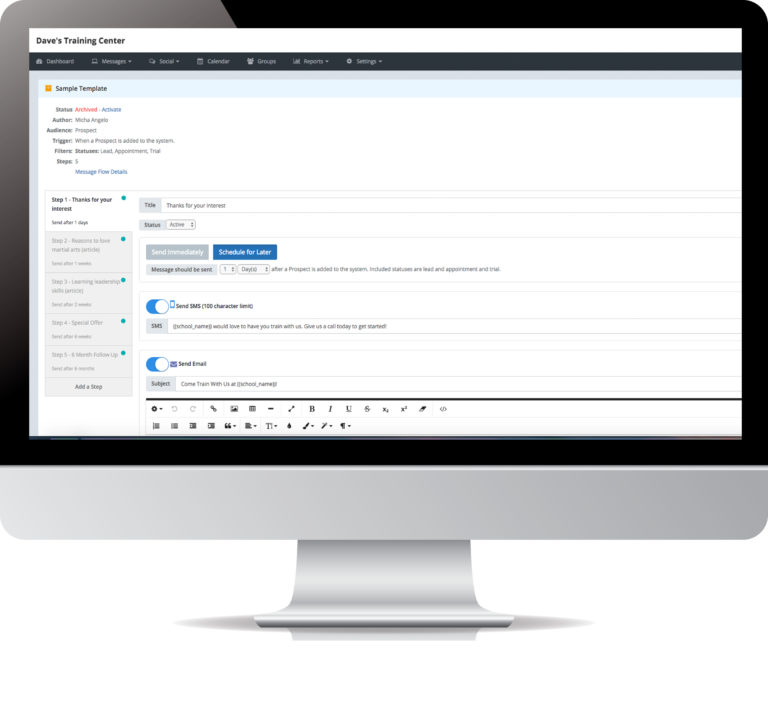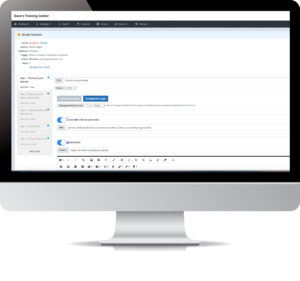 Message Flows
Message Flows could be the first communication you have with your prospects. If they come from a Biz-Builder you have the opportunity to send them a confirmation email, but Message Flows are a great way to stay in contact with them until they become students. A message flow in Kicksite, is a series of automated communications. These can be either text (SMS), email, or both! Design as many steps as you would like to start the conversation. Introduce your school's culture, and educate prospects on how your services will benefit them. You have control of how frequent and how many communications are sent to your prospects and each of these messages should give them another incentive to come through your doors.

Prospect Management
While Kicksite is managing the automation of ongoing communications with them, you can follow and track their progress. Each prospect may take a different journey to become a student, they may start out as just a lead that has not signed up for a trial. This is a crucial time to use our prospecting tools. You can then set appointments with them, start them on a trial membership, or even track if they did not show for an appointment. Kicksite's conversion report will allow you to break down how your prospects are interacting with your school. These reports are simple to use and you can actually see which prospects are moving forward to track the best ways to grow your school.