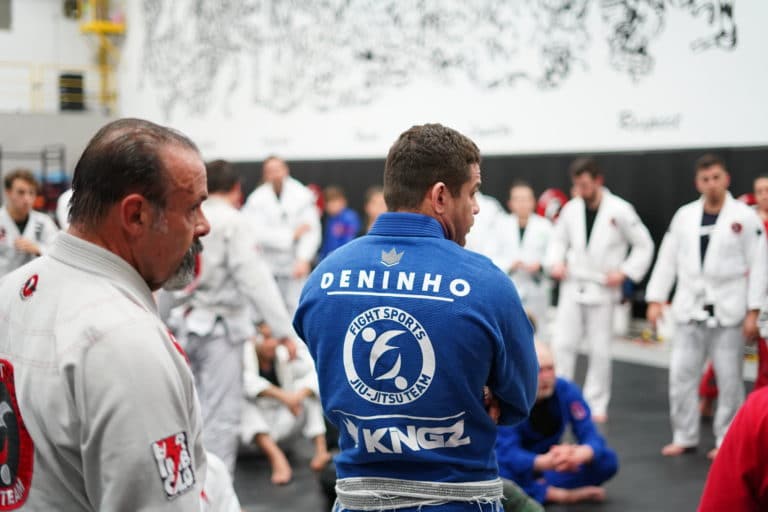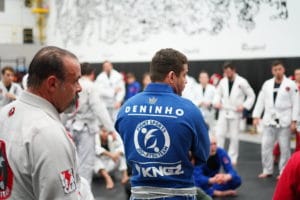 When advertising for your martial arts studio, finding cost-effective, successful avenues is imperative to increasing awareness. While it's beneficial to market your business via Facebook ads or Google paid search, they are not the only channels that will increase your studio's local awareness. Fortunately, there is a way to have your students and families pay money to advertise the studio FOR you! This advertising technique is called branded merchandising.
Why Use Branded Merchandise?
Utilizing branded merchandise for your studio is beneficial to generate brand awareness and popularity among your community. Once an image/logo has been established, it can be used for selling items online on your website or within your studio. Branded merchandise gives your students the chance to bring your studio to their peers and family, ultimately gaining the attention of potential students. Getting your students to represent your martial arts studio shows that, not only do they attend classes with you, but they would also recommend your martial arts studio as a place to go.
Brand recognition also plays a large part in using studio merchandise in your advertising arsenal. The more brand recognition your studio has, the better your student retention and potential for growth will be. Not only that, branded merchandising is also cost effective, with a great return on investment.
Different Types of Branded Merchandise
Promotional
There are several different routes you can take when choosing merchandise for your martial arts studio. The first is promotional products. These are usually small, "cheap" items that are handed out for free at events, parades, competitions, or tournaments. Items such as pens, keychains, stress balls, stickers, or calendars make great incentive products that people will want to take home and use. When thinking of promotional hand-out items, it's important to consider their usability. If the item can be used on a daily basis, it's a winner. These items will cause people to take pause at your table, booth, or even while leaving your studio – especially since they are given out at no additional cost. Plus, consumers are much more likely to keep free branded items than they were several years ago.
While this seems like the opposite of cost-effective, promotional products ultimately drive business to your dojo. Did you know 52% of people who received a branded promotional item later spent money with the brand who provided those items? Not only that, according to Helm Marketing, 79% of people said they were likely to do business with the brand again in the future AND 76% of people surveyed remember the name of the company that gave them the free promo. The statistics speak for themselves: this low-cost strategy will drive business and bring brand recognition to your studio.
Profitable
Sweatpants
T-Shirts
Gym Bags
Gi and Nogi uniforms
Shorts
Hoodies/Jackets
Shirts
The second form of branded merchandise is sellable products. These are offered for a price, either online on your website or in your martial arts studio. These items can range from water bottles to clothing, or even products like branded towels and sweatbands. Having these available to your students and their families provides a way for them to show support and allows you to create an even stronger sense of community within your dojo.
The return on investment with this strategy is more obvious than promotional items, because the majority of retail products are sold with a markup of at least 20% more than the wholesale cost. Including these custom branded items into your studio with pricing markups can create a significant income channel. Branded merchandise is a powerful tool to reach younger audiences and their peers. However, it definitely presents a challenge of creativity. Having merchandise that is not only eye-catching but also promotes the message of your martial arts studio are two very important factors to consider when choosing the type of products you wish to sell. Brands like Combat Corner offer wholesale prices to martial arts gyms. Getting good quality gear adds even more incentive for your students to buy!
Martial Arts Gym Loyalty
Curating a sense of belonging and loyalty to your martial arts studio or gym will assist in selling these items. Your students will feel compelled to represent the brand they proudly wear, not only to class, but out in public as well. The ultimate goal is to turn your students into walking advertisements and have your local community recognize your brand. Loyalty to your studio increases the sense of community and builds up your reputation with those in your area.
Student retention in your studio will increase as well, because once your students begin wearing your merchandise, this creates a sense of exclusivity. Potential students will see this as an opportunity to find their home within your studio. Branded merchandise equals free marketing for your studio and can reach an audience you wouldn't think to market to. Building a strong brand presence demonstrates that your gym is well established and stable. This works perfectly when going to competitions and tournaments. Utilizing branded merchandise is perfect when creating uniforms, and will give your students a higher standard to commit to. Representing your brand will become something special to your customers. To get ideas for merchandise, we recommend checking out Combat Corner.
Making the jump to customized branding products can bring new opportunities to your martial arts studio. Don't forget to take class size and sizing into consideration when ordering your arsenal of retail items. In the end, you will be thankful you decided to include branding merchandising into your advertising strategy and surprised at how easy the process is!