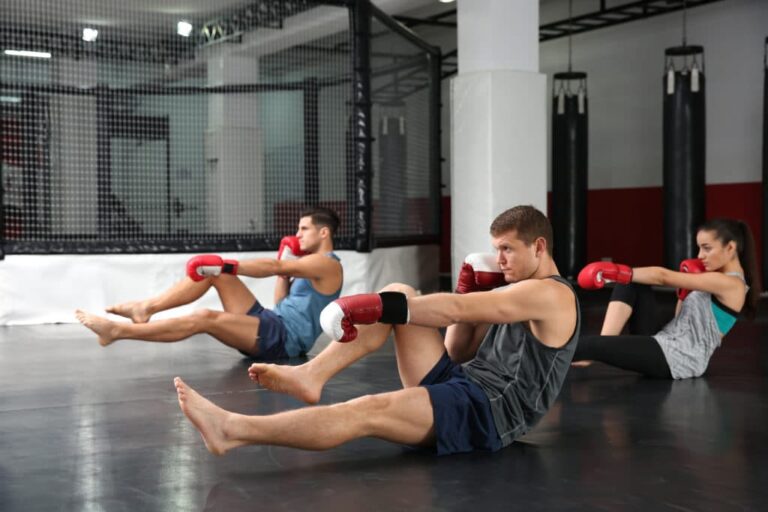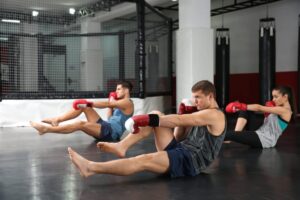 Exercise is super important. 
And who knows that better than you? There are endless ways to get in shape and people are exploring the world of fitness and its many methods like never before. 
So what type of gym is best for your business? What area do you want to specialize in? And how do you choose? There are so many different types of gyms, it's difficult to even understand what they all are!
Let's cut to the chase — this article is going to provide you with:
A guide to some of the most popular and promising types of exercise you should definitely consider when choosing what type of gym to open.

An understanding of how to determine a price point that resonates with the value of your program.

An explanation of what types of memberships you should provide to your customers.

A how-to on cross gyms.
Now that you know what's ahead of you – let's get into it!
Types of Exercise
Strength and Conditioning Training
Cardio Kickboxing — This high-intensity workout fuses boxing, martial arts, and aerobics.

Learn more!
HIIT — This acronym stands for high-intensity interval training. Workouts are generally under 30 minutes and combine short increments of high activity with even shorter periods of rest.
Kettlebell Weightlifting  — A cast iron ball with a handle is all that's required to take on this repetitive, strength and endurance-building weightlifting activity. To learn a few exercises, see

Men's Journal

.
Karate — A popular Japanese method of self-defense focusing on the use of various strikes and open-hand techniques.
Taekwondo — An ancient Korean martial art that is centered around fast jumping, spinning, and head-height kicks.
Jiu-Jitsu — A combat sport, this Brazilian martial art includes lots of ground fighting, grappling in particular. 
Hatha — The form of yoga most people are familiar with. Hatha is characterized by a slow pace, breathing exercises, and gentle movements.
Hot Yoga — In this modern style of yoga, poses are held longer and done in a very warm and humid room, resulting in extreme sweating.
Vinyasa — Another modern form of yoga, Vinyasa is faster paced than regular yoga and repeats each pose with smooth transitions in between. See

One Flow Yoga Studio

to learn more.
Classical Pilates — The original form of pilates, this method was created by Joseph Pilates. In classical pilates, only Mr. Pilates' exercises are practiced and are done in a specific order. This order includes a combination of both mat and reformer exercises.
Contemporary Pilates — Still based around the original teachings of Joseph Pilates, but features variations due to research done in physical therapy and biomechanics.
Mat Pilates — A simple, yet effective method of pilates which utilizes a mat and occasionally weighted balls, a Pilates ring, or a resistance band. Its exercises typically focus on strengthening the core.
Group Reformer Pilates — One of the most practiced forms of pilates. It uses a reformer, a bed-like frame with a flat platform that moves back and forth, connected by a series of springs. Take a look at the reformer and learn of its benefits through

verywellfit.com

.
Determine Your Price Point
Price can be a deal breaker for potential customers. Ultimately, your price needs to reflect the value of your program and the amenities your type of gym provides. So your monthly rate is going to go up if you add high-end equipment, additional staff, or group classes. 
Before you upgrade your exercise equipment, think about how that'll impact your membership rates. 
When deciding these factors, it's also important to keep in mind the area your gym is in and the income of the people around you. After all, they are your potential customers!
And we get it! You may see other gyms with super low rates and be tempted to match their prices. But you must remember: You get what you pay for.
So how do you find your perfect number? 
Begin with establishing your drop-in rates. Once you figure out how much you want to charge for a daily fee, it can help you get a better idea of where you stand for your monthly fees. Athletic Business, suggests "If you are a $10-per-day club, that likely puts your membership fee in the $30- to $50- per month range. If you are a $15- or $20-per-day club, then you're moving up into the $50 to $80 range, and at $25 per day, you're heading toward $100 per month."
Memberships
You've settled on how much your monthly fees and drop-in customer costs will be, but don't think you're done just yet. What about your membership options?
Are you going to offer membership deals to allow members to take unlimited classes a month? How about 15 classes a month? And what will you charge for those deals? As a gym owner, you have a lot of flexibility in this decision, just make sure that your prices are in the same ballpark as your monthly fees and drop-in rates.
Cross Gyms
What are cross gyms? 
Cross gyms incorporate other types of exercise methods into their gym that doesn't fit into their main focus of exercise. So when an athlete trains in a sport other than their usual sport they're focused on, they are considered to be cross-training.
You may be thinking…why? 
Why would an athlete take any of their time and effort away from training for their sport of focus? Well, the answer is simple. Often, other forms of exercise can actually improve their performance in their main sport (think football players who take ballet for example).
So how can this benefit your gym?
While you've chosen what type of gym you want, you can still explore other areas of exercise that would help your gym's athletes. Don't limit yourself or your members!
For example, many mixed martial arts schools have begun to incorporate a program called Rock Steady Boxing into their gyms. Rock Steady is an amazing nonprofit program whose mission is to give people with Parkinson's disease hope and physical improvement by providing a curriculum of non-contact boxing.
Other martial arts schools have added yoga classes to their schedule. Like martial arts, yoga places a focus on self-awareness and also improves flexibility, balance, strength, and joint health. For these reasons, it is believed to improve the execution of many martial arts techniques.
Fitness is an extremely diverse activity – there are so many different ways to do it! We hope we were able to help you come a little closer to realizing what type of gym is the perfect fit for you and your soon-to-be customers!
---