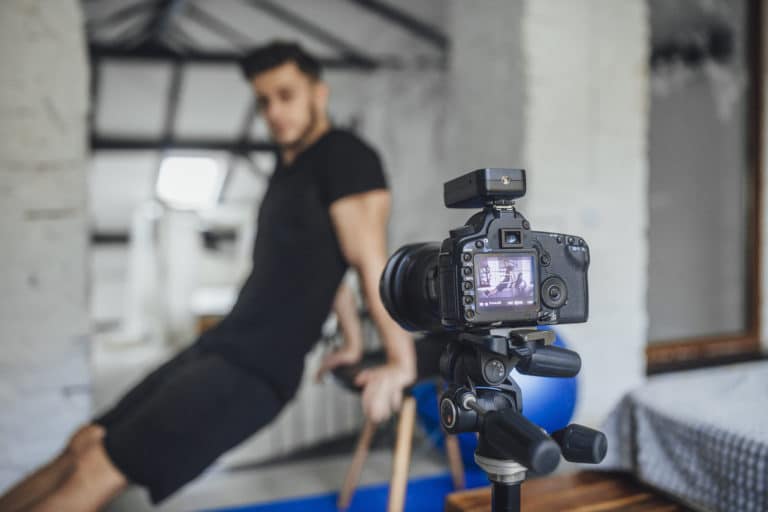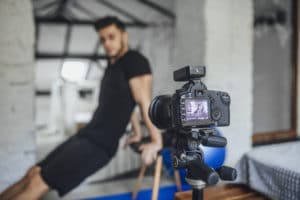 In these difficult times a lot of things have been put on hold, including our ability to pack into gyms and studios to train and sweat together. But with new challenges, come new opportunities for your business to shine. Enter virtual classes. Thanks to the world wide web, students are more accessible than ever, creating the perfect avenue to give your students a valuable and impactful online martial arts experience.
As you find new ways to sweat, create community, and thrive, read on to learn how to best promote your virtual classes and workouts.
List Your Streams and Services on Your Website
 The first place people check for more information on your virtual classes is your website, so have it front and center on your homepage. Put it on multiple pages if you have to. Just, don't make them go on an excavation dig for it; they'll likely give up before they find the "Sign Up Now" button. It would benefit you to have a list of your classes, too, each with their own link to viewing or signing up for classes. It's all about presentation and the better you promote, the greater the chance of signing up.
One tip is embedding Kicksite's Landing Page onto your website, which makes signing up and paying for items a breeze. Professional looking and easy to create, it's the perfect one-stop shop to take your online presence and your business to new heights.
And don't be afraid to create a little FOMO or Fear of Missing Out. It can work to your advantage. While it's crucial to post your weekly schedule for online classes, opt for posting clips of your previous trainings, hype videos and sneak peeks at upcoming classes as well. This will make your audience feel like they're missing out if they're not training with you.
Highlight Specialized Memberships
 While a lot of businesses are temporarily offering trainings and workouts for free as they adjust their prices, it's recommended to have specialized pricing for memberships that are different from your in-studio rate. Think of it this way, when students are paying for memberships, they're often paying for the atmosphere, the environment, and their physical presence in addition to your teaching. Here, your expertise is still essential and you're still creating an atmosphere, but they're not getting the full experience of training with you, so price accordingly. 
For Kicksite users, access to the Video Library can be used as a membership incentive. Students can not only participate in live streamed trainings done by the school, but also have full access to the studio's database of previously recorded trainings to be watched on demand whenever they like.
Before you begin marketing and promoting your virtual trainings and workouts, make sure you let others know that your doors are still open — in the digital sense. It's also important to know your audience. Take a look at the keywords they're searching for, so that you know what keywords to include in your promoting to boost your visibility in web searches. Your efforts will not only reach potential students in other cities, but also inspire new local students to sign up.
One triumph is Sadie Lincoln, the CEO and cofounder of barre3. After temporarily closing her doors because of COVID-19, she reported to Forbes an increase in her number of existing and new customers signing up for her online workout program. "We've always believed in the power of community," she shared. "But we've been blown away by how this challenging time has brought us together in a deeper and more meaningful way. Despite our physical distance, we feel more connected than ever in this shared goal of taking care of one another."
Don't worry, they will come. 
Use Email to Spread the Word
 It's a no-brainer that communication is key, and it's a simple way to get started with promoting your virtual trainings and workouts. Sending out emails to your students, prospects, trials, and even students who have moved away are excellent ways to raise awareness about your classes.
Another way to promote your online offerings is to include links in your signature. Think of your signature as a billboard, calling out to everyone you email. Whether you're replying to an established student or thanking someone for an online order, your signature is seen by many eyes, all who have the potential to train with you remotely. You interact with many people in a day. Let your signature bring the business to you.
In addition to using emails to promote, be sure to use them to update your students and prospects, keeping them in the know about what's going on with you and to check in on their wellbeing. As their trusted instructor, seeing and hearing from you will not only give them comfort during this difficult time, but it will continue to strengthen their loyalty and trust in you.
Share on Social Media
 Social media isn't always the time sucking enemy that we all know it can be, it's praised as the go-to source for business promotion and engaging with audiences. The key is consistency. The more consistently you post and provide quality content, the more likely your audience is to keep coming back, hungry for more. Just, be sure to plug your studio and your online offerings somewhere in your posts. Use this pandemic to create something new!
Popular newcomer TikTok can be used to create short unique videos sharing tips and best practices to achieve better performance with your younger audience (and of course, you can post dance challenge videos, too, to brighten spirits). Do a Q&A on Facebook Live so that students and potential clients can ask questions and engage with you in real time. For students who haven't been engaged, issue a challenge for them. It gets them fired up and accountable for their success.
According to Gulf News, you're in good company. More than 350,000 fitness instructors and trainers in the U.S. have switched to virtual trainings. Well-known companies like Barry's, Neo U, and even Nike are turning to social media platforms like Instagram to keep their businesses afloat and draw in more students from around the world.
And if you're using software, consider its services to help promote your courses. With Kicksite, users can create a Landing Page to showcase their online classes and post them to social media. One click allows leads and students to get more information about a course or sign up and pay all on the same page.
It's a difficult time we're in. But implementing these practices will help you and your martial arts studio to thrive and serve as excellent tools to continue growing your business even after your studio reopens.
Stay safe and healthy!
Resources:
https://gulfnews.com/business/covid-19-impact-almost-overnight-the-100-billion-fitness-industry-goes-virtual-1.1585132480889