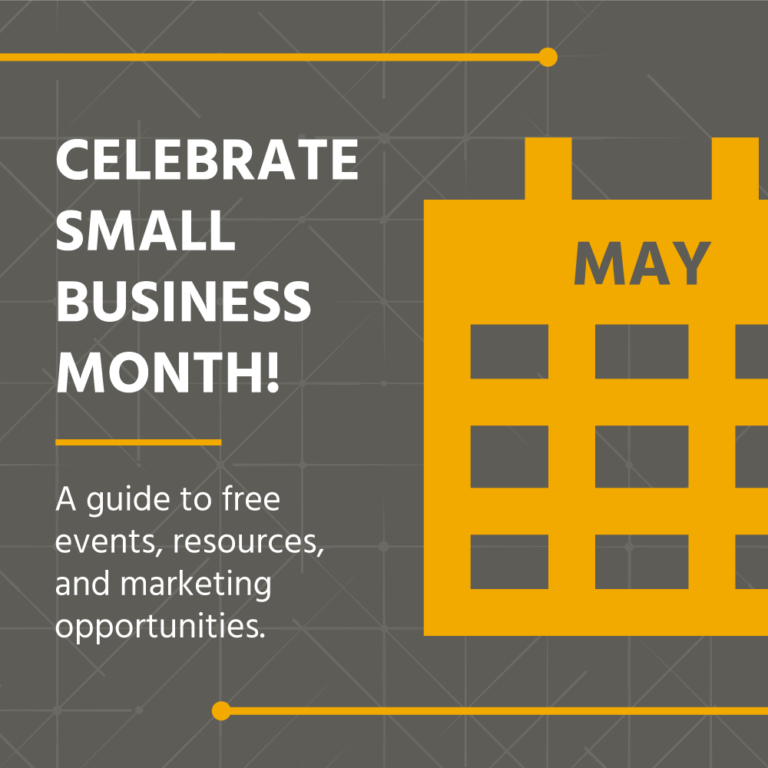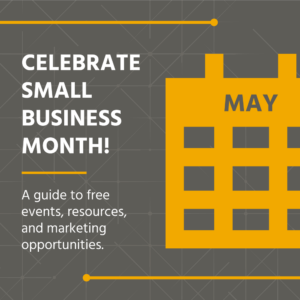 Since 1963, National Small Business Week has taken place during May, celebrating the contributions and importance of small business owners and entrepreneurs in the United States. Since then, that celebration has expanded and May is now recognized as Small Business Month. With tens of millions of small businesses serving as the backbone of this country, it only makes sense for an entire month to be dedicated to their importance! There are a number of ways your gym or martial arts school business can celebrate Small Business Month in 2023, including education and promotional opportunities. Read below as we outline some of the things you should take advantage of!
Join the free National Small Business Week Virtual Summit on May 2 – 3, 2023
SCORE and the U.S. Small Business Administration are teaming up to host the National Small Business Week Virtual Summit on Tuesday, May 2 and Wednesday, May 3. This virtual summit includes 15 different free sessions that cover topics ranging from writing a business plan to using technology to elevate your business' performance and profitability. In between sessions, there will be opportunities to ask questions in a virtual mentoring hall, and even do a bit of networking. If you're interested in attending, be sure to register here! 
Attend free virtual Small Business Month events throughout May
If you can't attend the Virtual Summit on May 2 – 3, don't worry – there are plenty of other free virtual events being offered throughout the month of May! The U.S. Chamber of Commerce has compiled a convenient list of 15 workshops and webinars that could prove to be helpful for a small business needing guidance. Much like the Virtual Summit, a variety of topics are covered, including financial wellness, intellectual property basics, and even employee retention. Check out the full list here for individual registration links.
See what your local Chamber of Commerce is planning
Your local Chamber of Commerce is a great place to connect with your community during Small Business Month and beyond. We recommend first checking out their calendar of events to see what they have planned. The Chamber may be planning specific Small Business Week/Month events, or they may have recurring events that provide a great way for you to engage. For example, our local Overland Park, Kansas Chamber of Commerce has a monthly Wednesday Wake-Up networking coffee event for small business owners. If you're not yet a member of your local Chamber of Commerce, Small Business Month may be the perfect time to see if it's a good fit for your gym or martial arts school! Need help finding your Chamber of Commerce? Check out this helpful directory.
Run a Small Business Month promotion
More than ever, buying local is top of mind for Americans as they choose how to spend their money. Recent data shows that 70% of consumers support local businesses, and 82% of consumers say they would spend more money to support local businesses. Small Business Month is the perfect time to take advantage of these trends and remind your community that you are proud to be a small, locally-owned business. Consider running a special promotion through the month of May, with messaging focused on how prospects can celebrate Small Business Month by supporting your small business. This could be a discount, a referral bonus, or even a free trial offer. Whatever you choose, make sure you heavily promote on your social media channels, your website, and even more traditional methods like posters or clings in your facility's windows!
Partner with other local small business
In a recent webinar we hosted with Nick and Catherine Mitria of Pure BJJ, Nick spoke about some of the successes they've seen partnering with other businesses through their local Chamber. They have participated in events like Wine Strolls, where a local winery set up shop in their academy (as well as other nearby businesses) and allowed members of the community to check out the school in a casual setting. Your local Chamber of Commerce can help you make similar connections, or you may already have a business in mind that would make a great co-marketing fit. Reach out to those business owners and discuss the opportunities for Small Business Month co-promotion. A simple poster exchange could go a long way, or map out a plan to promote one another on social media to reach untapped audiences in your area. 
There are tons of opportunities to learn, network and promote your gym or martial arts school as a way to celebrate Small Business Month. We hope this list has given you some ideas for what you can do and how you can embrace the month of May to make your business better!