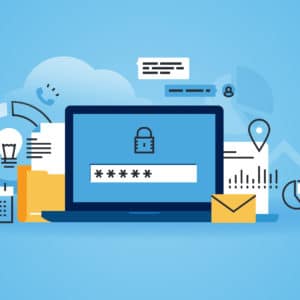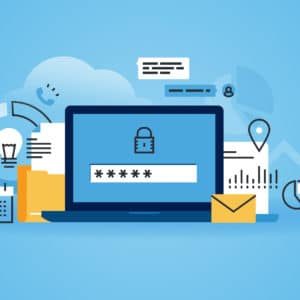 In an earlier blog, we talked about the potential challenges and new approaches to staffing your small school. The right hire can undoubtedly jumpstart your growth, but what else could you utilize to work in your favor? As we enter 2021, we aren't quite out of the woods that 2020 led us into, and there might be some challenges left to face. With that being said, let Kicksite offer what may be a unique idea to some: think of the gym management system you use at your business as a team member! It might even be the most efficient help you can hire. And by far the least expensive — did you know Kicksite pricing starts at just $79 per month for a school with less than 50 members? 
"I HAVE ALWAYS TOLD MY TEACHERS: WORK SMARTER, NOT HARDER."- MASTER GONZALEZ. 
Whether you have 25 members or 70 members, being a small gym owner is no easy job. It requires you to wear many different hats and has you constantly juggling tasks. Between monitoring attendance records, tracking belt levels, collecting tuition, keeping in 
touch with members outside of class, managing member and parent contact information, acquiring new members, and daily studio management – the to-do list seems endless. 
Instead of letting the challenges that come with running a business overwhelm him and his family, Master Gonzalez at Warcats Taekwondo turned to Kicksite to help his studio grow in size and in success. Initially, Master Gonzalez had reservations about using a tool that relied so heavily on technology. But once he saw how simple and intuitive the program was to use, he recognized all of the different ways the member management system could help his business. 
Rather than continuing on as a fledgling business with little in the way of support, Gonzalez and his team used Kicksite to help him get organized – and just like that, a self-proclaimed amateur in technology was able to take his business to another level! With all the time saved, Gonzalez enjoys a life teaching his pupils rather than worrying about administrative tasks. He also now has time to work ON the business, not just IN the business. 
While Master Gonzalez and his Taekwondo studio found success using Kicksite, we know every situation is unique. Kicksite's member management software was created by martial artists like you and, unlike many other options out there, is designed specifically for martial artists schools.
The Changing Face of Gym Management Systems 
Choosing gym management software for your business can feel overwhelming. With so many options to choose from, how do you know you are picking a platform that fits all your needs, but not one with over-priced options you'll never use? Many choices out there have what at first glance may appear to be "valuable" features, but that begs the question if other users of that software use these extra features that drive the cost of the software up or not. 
True value is derived from those suppliers who have the expertise and insight to focus on those critical areas that really drive business. It's not about offering hundreds of low-value features, many of which you'll never use, or offering membership software that comes at a high price. Drawing on the experience of thousands of school owners for over 15 years, together we've identified the most critical components to operating a successful, highly profitable school. That's exactly what we've included in our platform. Here are a few must-haves a gym owner should expect when choosing a gym management software: 
How Gym Management Systems Can Grow Your Business
1. Website Lead Integration 
Having a gym membership management system that has the tools in place to build your business and bring in leads is crucial to the growth of your business. Choose a software system that captures leads through your website that is simple and straightforward. Gym management software that has a biz-builder website lead integration is ideal. 
Many software companies fail to do anything more than having a unique widget/form capability. Leads get added from the website, but nothing else happens and you as the business owner are expected to follow up immediately or the lead is lost. Make sure to find software that helps you manage your leads with automation and segmentation. 
2. Lead Management 
Choose a gym membership management system that helps automate and segment your leads that come in through forms on your website. Software that sends a confirmation message, automated follow-up email, and a custom series of automated messages to prospects through email or text will set you up for success. By utilizing software with a lead management feature, you have the ability to create a personalized, relevant message to prospects to help them reach a decision to join your school. 
3. Profit Center 
Profit Center is a tool that gives you the ability to let prospects sign up for a trial membership, sign a liability waiver form, and follow social media pages. Having a profit center tool is a great way to earn revenue before a prospect has even walked into your studio. It gives you the ability to create a trial membership template where they can purchase their membership through your website.
You became a school owner so that you could teach aspiring members and share your love of martial arts with the next generation- not so that you could manage money and pester members about getting their payments in on time. Here at Kicksite, we understand that and are here to get you back to doing what really matters. 
Automated billing is "a money transfer scheduled on a predetermined date to pay a recurring bill." This feature's goal ultimately makes life easier for you AND your members. Invoicing, payments, and recurring billing are difficult to sustain manually, so adopting an automated billing system takes that unnecessary weight off of your shoulder. Not to mention, automated billing doesn't just save you time, it also: 
improves efficiency

makes it easier to process payments

sets up recurring billing

stores important customer information

provides enhanced security
We know keeping the books in order is a high priority item for business owners. Make sure that you're ensuring that every single member is paying their dues on time with tools like automated billing. 
4. Integrated Website 
Finding a gym management system that also provides a fully integrated website is like icing on the cake. Do you need a website built by your software system? No, but it is definitely a plus! If you do decide to integrate a new website with your software, make sure to ask your potential software provider if the integrated website will have engaging content and branded fonts and images if it will be secure and responsive, and if it will provide website analytics reporting. 
Having an all-in-one platform is beneficial as updates become easier and all of your information is kept under one online roof. Not only that but having a website team that works directly with your software provider limits hosting and user errors. 
Gym Management Systems Help You Manage Your Business
5. Customer Service 
Make sure to do your research on gym management system companies and how they provide customer service. The last thing you want is a software provider that gives you their software and that's it, they leave you to figure it out on your own. Choose a gym management software that includes complimentary onboarding and easily accessible customer service. 
A team that offers onboarding training sessions, a point of contact for all software questions, and someone to help you successfully set up your business will help you grow your business smoothly and efficiently. 
6. Specialize In Martial Arts
Another positive aspect to look for in a software company is one that actually specializes in martial arts. This guarantees your gym management system will fit your niche needs and the company will know exactly what you need set up. Many software companies provide services for all types of fitness industries. This can pose long-term problems for martial arts businesses because the company may not make software updates that fit the industry. Choose a software company that is invested in the martial arts community and are experts in the industry, as providers who are not just tuned into the needs of gym owners are more likely to have unnecessary and complicated features that don't relate to your business needs. 
Gym Management Systems Increases Engagement 
7. Interactive Tool To Communicate With Members 
Want to stand apart from other gyms? The answer lies in your communication with members. If you want to create that community atmosphere at your business, stay up-to-date with members and keep them informed on everything going on at the gym. With Kicksite, you can communicate with your members through various channels, such as email and text messaging. Kicksite makes it easier than ever to send out emails to individuals, specific groups of members, or the entire school. 
Last, but certainly not least, let's talk about the member portal. Members have a lot going on in their lives, this means they may be leaving, signing up, and changing their schedule or membership a lot more than usual. The member portal is like your home base for every member, it keeps all the important information in one place, allowing you to view each member's progress, ranking, and if they are up to date on payments. The member portal also allows your members to connect with your school by checking event dates, class announcements, and anything else you would like to communicate to your members. 
Kicksite offers this feature for free, and helps you when setting up message flows for communication with your members. It is a functional way to easily reach your members about announcements, class schedules, belt testing, and more. 
8. Library Feature With Content/Videos 
Having a software system with a library feature is beneficial for your school because it provides an area where members can engage in your resources. An interactive area to provide your memberts with crucial resources will help your members learn martial arts on their own. Resources can include technique videos, testing forms, tournament recordings, training sessions, private lessons, etc. Allowing them access to these videos on their member portal will increase engagement with your members. 
9. Member Check-in Screen 
Look for a software choice that has a check-in system that is easy to use for all ages. With a simple, professional check-in system, you can wow your members when they enter your gym for class each week. This check-in screen should monitor attendance and allow members to see their attendance records. A software system that accurately tracks attendance is crucial to understanding the health of your school or gym. 
Upon a member's arrival to class, the software should engage your member to smoothly check-in. And if for some reason your member doesn't have time to check-in, find a software
solution that lets you come back later and checkboxes of members that were in attendance. When it comes to knowing how to manage your members, attendance tracking is an obvious answer. By using membership management software, you are able to know exactly who is and isn't going to class, you can see how long a member has been missing a particular class, and you give members the ability to check themselves in. 
In Conclusion 
Deciding on software for your business is not an easy task. Our goal is to help you in that decision-making process with what we believe to be absolute must-haves in your gym management system. If you consider these points, you'll be on track to finding software that will help your business in the long run. 
Kicksite wants to ensure your success as a business owner, with a software platform that helps you reach your goals no matter the size of your school. We want to provide the latest and best information possible so that your business can continue to thrive. Contact us today to learn more or schedule a demo!