Types of Memberships
You can use more than one type of membership within Kicksite. This article provides a list of the different types of memberships and their uses.
How to use memberships
You can attach more than one membership to a student:
These memberships can be assigned in the Student Profile.
There is no limit on how many memberships can be assigned to a student.
You can use punch card memberships for by-class memberships:
A virtual punch card can be created by selecting to track by attendance when you attach this membership. For example, you can attach a Private Lesson membership and set the attendance limit at 5 attendances (if the student pre-paid for 5 lessons).
Kicksite keeps track of the number of attendances each time a student checks in to the corresponding program.
To attach a punch card membership to a student:
Go to the student's profile.
Click the Memberships tab.
Select the desired membership from the Membership drop-down list.
Select the Attendance option.
Select a specific program in the Select a Program drop-down list.
Enter the number of  attendances are allowed for that program in the Total Attendances field.
When finished, click the Add School Membership button.
This Membership is now tracked by attendances, not dates.
​How to use family memberships
You can attach a membership to a family:
Family Memberships can be assigned to students.
It is important to note that the highest-ranking family member should be attached to the Family Membership first.
After the Family Membership has been set, other members of the family can be added.
Family Memberships can be found in the same Memberships tab in the student profile.
If the student associated with the Family Membership is frozen or inactivated, the membership must be recreated under the next family member.
​
How to use association memberships
Association Memberships can be assigned to students.
If a studio is part of a martial arts association, Kicksite enables that studio to maintain and manage association memberships.
These memberships can also be found in the student profile under the Memberships tab.
How to use membership reports
Membership reports can be found on the Dashboard as well as from the main menu.
The Dashboard shows the memberships that are expiring as well as expired.
Each section of the Dashboard can be exported to Excel for a more in-depth look at the students and their expiring memberships.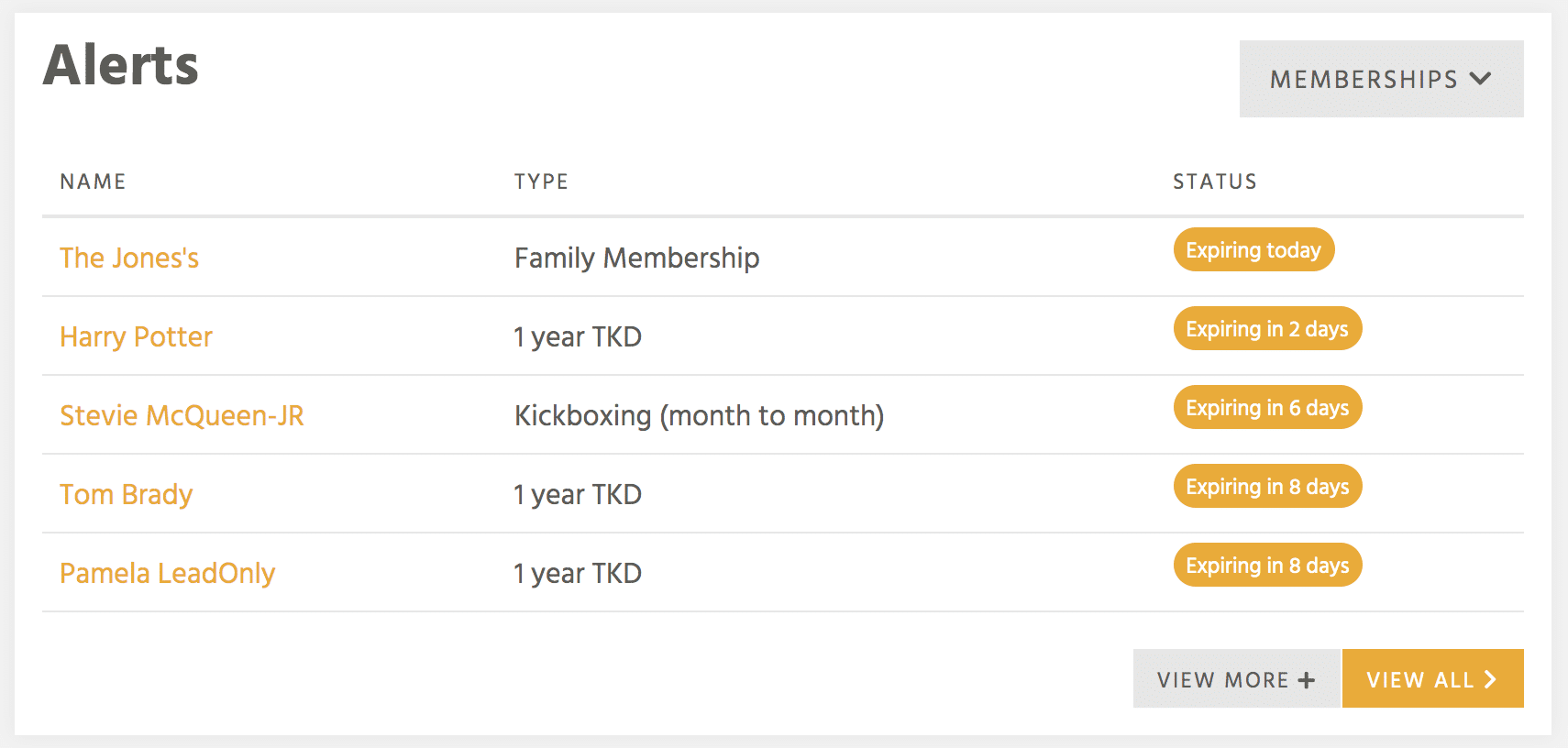 ​