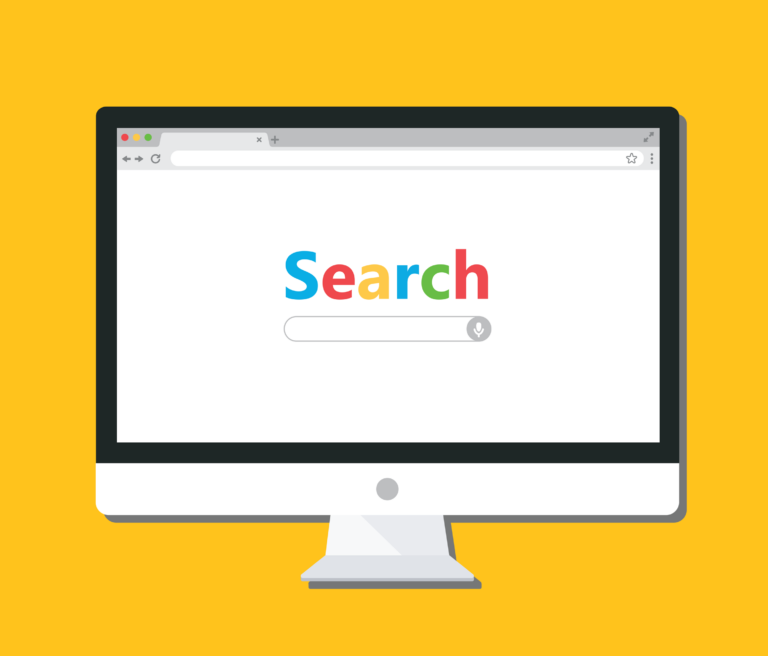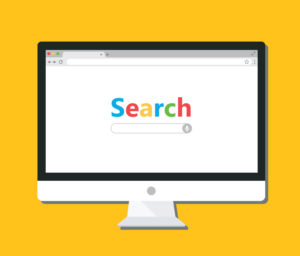 This week we're focusing on helping new martial art owners with setting up their business. If you're a new martial arts school owner or recently moved locations, it's absolutely crucial for your business to have a Google local listing. Read below to see why it's important, and how to set one up for your business!
Why It's Important:
A Google local listing (also known as Google My Business) is a free tool to manage a martial art studio on Google. By verifying and editing the business information, you can help potential members find your business and tell them your story.
With a Google local listing you can:
Manage your information

Interact with customers

Understand and expand your presence
Get In The
"Local Three-Pack"
To Succeed
Have you noticed when you search for a local business in Google, three local businesses show up in the top search results? That is called the "Local three-pack", and you want to do everything in your power to get in that pack!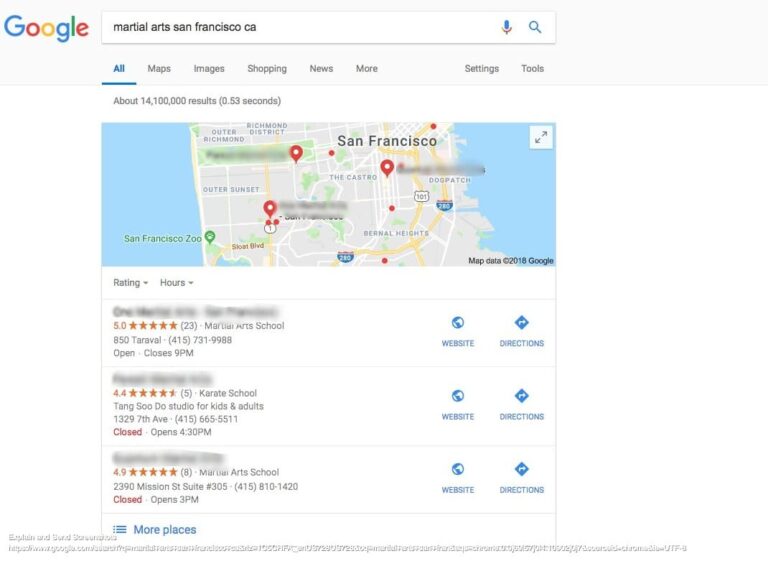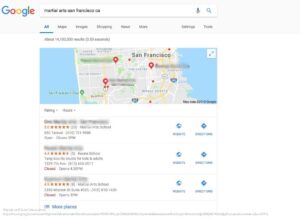 Being in the local three-pack will lead to more website traffic, more calls to your business, and more members.
Although Google's algorithm is complicated, having a Google local listing is correlated to getting into the top search results.
Add All Your Business Information:
Business Description
It is important to add all the information possible about your martial arts business or BJJ gym on your "Google My Business" page. The more information, the better. Google recommends adding a business description of 750 characters, with 250 of those characters showing up in the knowledge panel.
Photos
The best way for a potential member or student to see your business is through compelling photos of your school, instructors, and members in action.
Messaging
Adding messaging to your Google local listing can make it easy for people to text you with a specific question and start the conversation about a membership. If people are researching a martial arts school when your business is closed, you can still provide them with the specific information they need via messaging.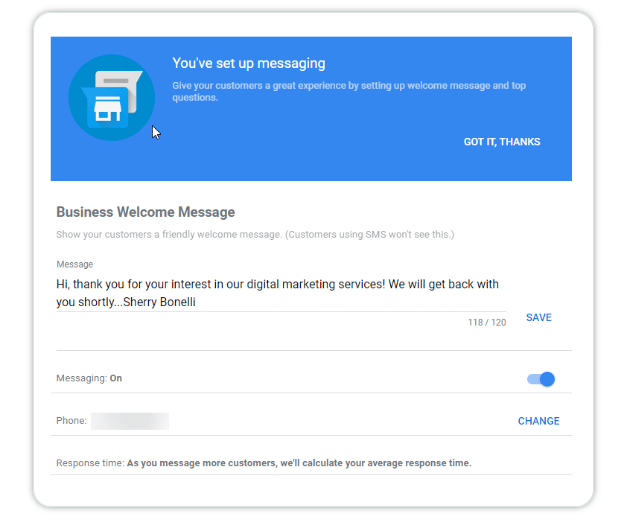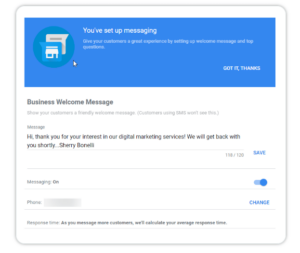 Google Posts
Using Google posts is a great way to create "mini-ads" that promote your martial arts business. For example, think about adding a favorite blog post or focus on a special price deal. (See example below)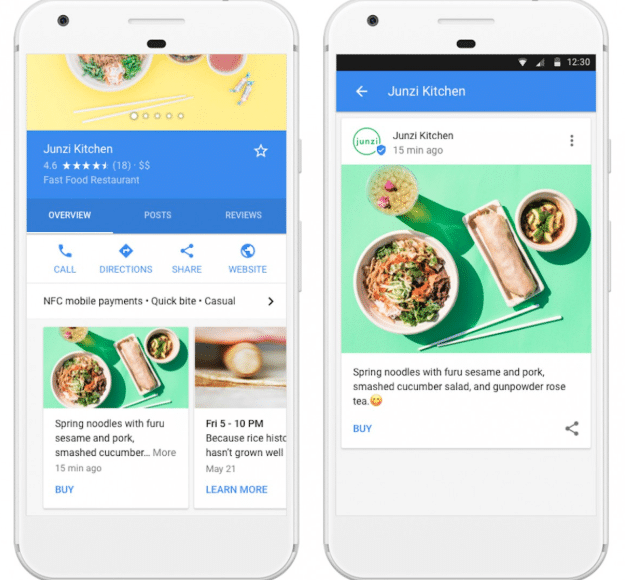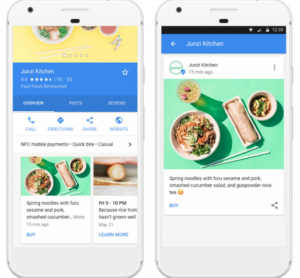 Questions & Answers
Knowing the most frequently asked questions for a potential member or student is great to add to your local listing. (FAQs)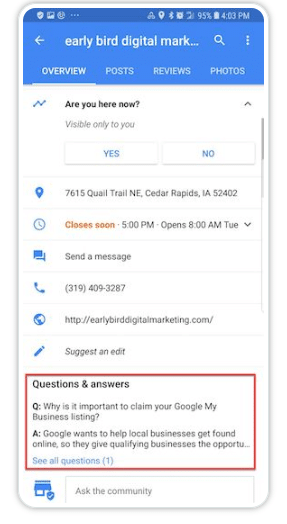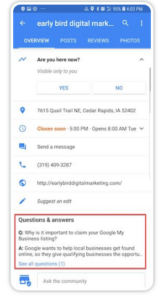 The More Reviews, The Better
According to conversionsciences.com, we know that the top three local listings have more reviews than the next three results, and 63% of the time, Google's local three-pack contains the listing with the most reviews. This proves the importance of making sure your members leave reviews so that potential members can read through their experience training at your martial arts school or BJJ gym. Your members' review can influence a searchers decision-making process, especially since many people who are searching locally are ready to act quickly.
How To Ask For Reviews
To help increase reviews, we recommend sending out an email to your current members or students politely asking them to leave a review. You can also set up an automated email campaign to members who have been part of your school or gym for a month. Lastly, think about adding a sign by the check-in screen asking members to leave a review. You'll see success in no time as the reviews start rolling in.
Learn More Insights
To learn more ways to optimize your Google local listing, we recommend checking out these links from Google:
How customers find your listing
In the end, we know and believe that setting up and optimizing a Google local listing will help your martial arts or BJJ business succeed!
---