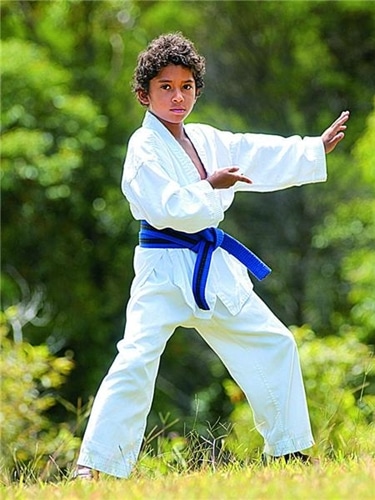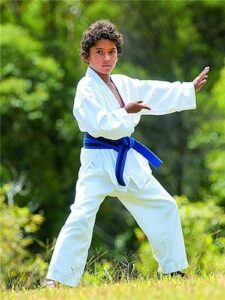 What if martial arts students could imagine themselves earning their next belt and experience the feelings associated with this achievement? This powerful strategy is known as visualization. The Pick Your Goals blog indicated visualization techniques are often used by athletes, dancers and entrepreneurs. This tactic can help people envision what they want to be true, helping them manifest their dreams into reality.
Meditation sets the stage for visualization
There are a couple ways individuals can begin visualization exercises. Pick Your Goals recommended people meditate before the process. This is crucial because individuals need to be in a relaxed state. Martial arts instructors may consider starting each class with a meditative session, asking students to imagine what they want to achieve in the next hour, how that will make them feel and what it means to them? This brief sitting time will put students in a positive state of mind, making them more goal-oriented. Therefore, students can clear their minds, pushing away any negative thoughts, fears and doubts.
Why martial arts students should practice visualization exercises
Visualization is especially important for athletes, like martial arts students, because they sometimes get frustrated when they make a mistake or need help performing regularly under pressure. Students who doubt themselves in any way will benefit from visualization exercises. Enlightened Living with Randi Light, a transformation specialist and mental trainer, recommended students learn breathing techniques for relaxation, feelings of confidence and belief in themselves.
The law of attraction helps people achieve their goals
Jack Canfield, the author of the Chicken Soup for the Soul™ series, says visualization activates the law of attraction, which draws resources and people into one's life. This concept means people attract experiences based on their thoughts, according to Business Insider. Speaking about something frequently can influence what occurs in people's lives. If martial arts students talk about excelling and earning the next belt, they are more likely to make it happen than if they doubted themselves.
Michael Phelps, 14-time Olympic gold medalist, practices visualization before a race, according to The New York Times.
"So many people along the way, whatever it is you aspire to do, will tell you it can't be done," Phelps wrote in his book, "No Limits: The Will to Succeed." "But all it takes is imagination. You dream. You plan. You reach. There will be obstacles. There will be doubters. There will be mistakes. But with hard work, with belief, with confidence and trust in yourself and those around you, there are no limits."
Martial arts students can learn from Phelps's attitude that they can achieve anything they put their minds to.