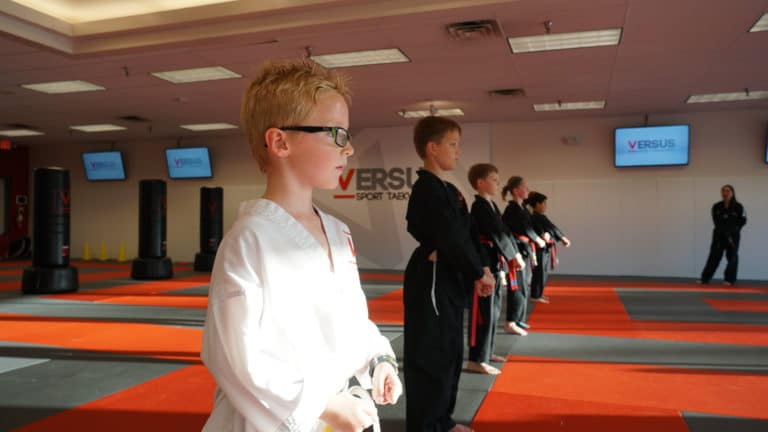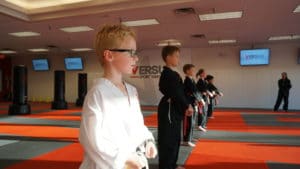 Ask any martial arts school owner what they need the most and you're likely to hear a resounding reply of, "More students!". Schools invest hundreds of dollars a month and thousands of dollars a year on expert advice, the latest marketing hype, new programs, and more to help them attract more students.
What if I told you that you can attract more students without spending an excessive amount of funds? If that sounds good to you, then look no further than your own facility.
Presenting Yourself Well
Having a clean space is a major cornerstone of running a successful business. You only get one chance to impress a client, so it's vital that you make a lasting first impression. As soon as they enter your business, they are judging you based on their surroundings. If your premises are dirty, unpleasant or uninviting, you may lose the potential new members to your competitors.
Whether your building is 10 or 100 years old, or if you rent or own, there are many no-cost or low-cost ways you can make improvements to the overall look of your facility. Maintaining a clean and orderly school is an almost effortless and inexpensive way to stand out from the other schools in your area. Did you know that oftentimes, many potential customers will drive by 2 or 3 locations before they even decide to enter to inquire about classes or instruction? They're more likely to walk inside the school that they found to be the most appealing visually. The quality of your instruction and teaching may be top-notch, but what does that matter if they bypassed your school because of an unappealing exterior appearance?
Why Having a Clean School is Important
A clean and neat appearing school is always important, but even more so now with the pandemic still affecting our daily lives. 
You might have a friendly front desk staff, but if your facility isn't clean, neat, and organized potential students and their parents will notice and make assumptions about your professionalism.
A clean and organized school can help you become more profitable. Yes, you heard that right. It's part of the value equation. Your customers equate your school cleanliness with the level of service they will be paying for. A well organized and clean school implies professional instruction. You can charge more if their perception is of a professionally run school.
Studies have shown that customers are more likely to refer you to others if your facility has a polished and professional look – even those students that ultimately don't sign up the first time!
You can have a professionally done website and online and print marketing. But remember – a clean and orderly facility is a marketing tool that will grow your business and your reputation as well.
Parents won't want their child training with a company that has poor hygiene standards – especially now with COVID-19.

A clean school reduces the risk of infectious diseases and cross-contamination and provides parents with the peace of mind they need. 
What to Do With Your Space
When was the last time you walked through your whole facility? Closed off upper stories, bathrooms, and storage areas cannot be overlooked. There are plenty of opportunities to update your facility without spending a ton of money on these updates. 
Some tips from professionals you may want to consider during your walkthrough: 
Paint – Peeling or chipped paint can make a building look dated very quickly.  A quick scrape and reapplication of paint can do wonders for your look. Did you know colors have long been associated with emotions in humans? Having a school painted the right color can evoke an unconscious emotional reaction for your members and potential customers. 
Doors and Windows – Your entrance is your first impression.  What impression does yours make?  Are your windows and doors clean?
Signage – Nicely maintained exterior signage announces your business's presence. Signs with chipped paint, missing letters, or burned-out bulbs create less-than-positive impressions. A professional sign company can repair your current sign or replace it using durable, all-weather materials. And having visited hundreds of schools over the years, I can personally attest to how important it is that you make your facility easy to find (thorough directions), but also with good signage! There may have been a time you circled an area for the 5th time and wondered, "If I were a student looking for a school, would I have given up by now and moved on to the school down the street that I know the location of?".
Air Quality – When people walk through your door, one thing they immediately notice is the air quality. The number of airborne pollutants is 100 times greater than it is outdoors, which makes investing in a proper filtration system all the more urgent and necessary. You may have gotten used to the "smell of a gym" but potential customers will detect musty, dirty air instantly. Those smells are unpleasant and off-putting. They contribute to a negative first impression of your school.
Surroundings – Your parking lot, sidewalks, your neighbor's storefront – what message is your environment sending?  What can you do to improve your environment?
At the end of the day, you want to feel good about the way your business presents itself to new and existing customers. Maintaining a positive image allows you, as the business owner, to make a good impression and retain a good reputation within your community. Taking ownership of your aesthetics means your training and expertise can be the lasting impression that your school leaves on students, family, and potential members, as opposed to the cleanliness of your school. Kicksite understands that right now, budgets might be constrained, but with these simple and low-cost initiatives, you can boost the appeal of your school without draining too much of your funds. 
Kicksite strives to be your resource for all things martial arts. We want to provide the latest and best information possible so that your business can continue to thrive. Contact us today to learn more or schedule a demo!