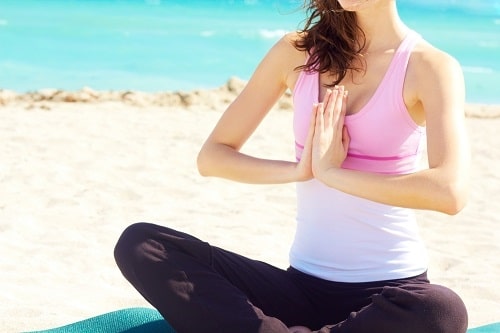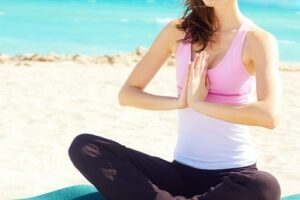 Many of the popular martial arts disciplines that students practice today will certainly provide a set of physical advantages that people will enjoy learning to master. Taekwondo, karate, Muay Thai and kickboxing will all improve an individual's speed, agility and coordination. There is also a mental advantage associated with the confidence that comes from progressing through training in the martial arts to reach a certain level of expertise.
However, because martial arts require a complete investment on both the physical and mental planes, there are other associated benefits related to training as well.
Kids Kicking Cancer is a program that was started in Southfield, Michigan, aimed at helping children better manage the physical pain and stress associated with cancer treatments. Elimelech Goldberg holds a first-degree black in Choi Kwang Do and is the founder of the Kids Kicking Cancer program. The endeavor was a personal one as his daughter lost her own fight with leukemia.
"My daughter, at 2 years old, contributed so much to this planet, because she brought in this light," Goldberg told The Associated Press. "Now that's the light that I'm privileged to help spread to the rest of the world."
Children of various ages who are different stages of their battle with the deadly disease , as well as others ailments such as sickle cell anemia  are participants in the class. The goal of the program is to not only teach them various relaxation and breathing techniques that helps them better manage stress, pain and anxiety, but to also restore to the students a sense of control in the face of ailments that can help make them feel powerless.
Physician heals patients through martial arts
Dr. Janice Taitel is a pediatrician In Dover, New Jersey who has been practicing Aikido for 23 years. This particular martial arts discipline is one that teaches practitioners to protect themselves as opposed to inflicting pain on another person. Being of the belief that what she learned during her years of Aikido training could help the children she treats, Dr. Taitel decided to start her own school.
"I think it's really something that's good for everybody," Taitel told the Daily Record. "Especially if there were kids who were having social issues who were bullying or were being bullied or if they had ADHD, if there is a history of violence in the home, all kinds of problems, Aikido can really help them."
Martial arts should never be solely about self-defense and the ancillary benefits related to training should never be overlooked or taken for granted.