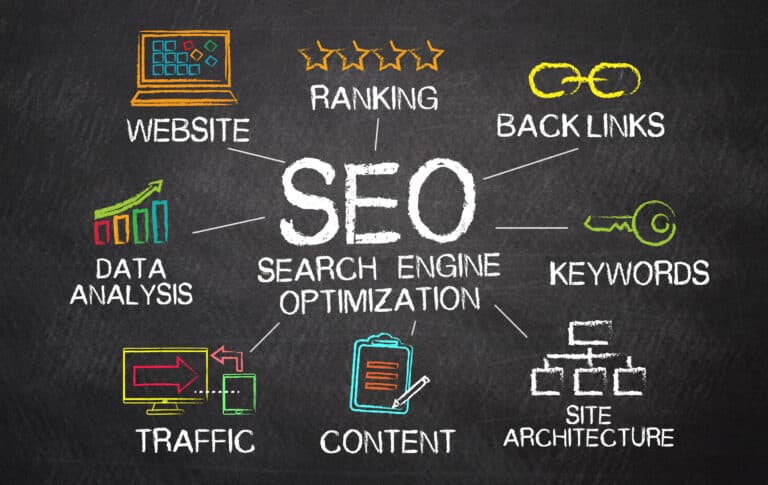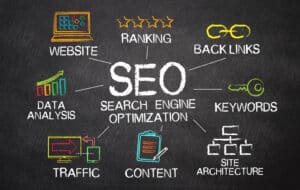 The end of the year is one of the best times to evaluate your business. Taking a look at your website, CRM, billing software, pricing, and everything else is extremely important to be able to run a successful, growing business. One of the biggest pieces of your business is your website. Your website is your digital storefront, and most likely the very first place consumers will visit to learn more about you, your product or service, and all you have to offer. Here at Kicksite, we consider ourselves experts in SEO and website optimization.  Today, we are going to break down some important information about SEO (Search Engine Optimization) and how recent Google updates can help or harm your website. Now, continue to read on to learn the importance of SEO and unique, reliable, people-first content. 
SEO Basics
SEO seems to be one of the hottest buzz words and topics right now in the digital marketing world. According to Semrush, SEO is essentially the process of updating and maintaining your website to improve your Google Search rankings. Being ranked highly in Google Search improves your website's visibility, and greatly increases your chances of potential consumers going to your website. There are so many things that impact a website's search ranking, so in addition, here is a list that covers 11 different things you can do to improve your website's SEO. 
Key Insights
Optimize your website's content, making sure it is people-first content. 

Ensure that your website has important keywords throughout it that help Google determine what your website should be ranking for

Get backlinks. This helps let Google know that not only is your website safe, but other websites refer to it and your content is trustworthy. 
Google December 2022 Search Updates
In early December, Google released a big update that has the potential to greatly impact millions of websites. This update can either help or hurt your website. Let's take a look at what it consists of, and what you absolutely need to focus on. 
Google's latest search update includes their "automated ranking system" which is designed to make sure consumers are getting the most original, helpful, people-first written content. So then what does this mean? Google is going to start making sure websites that are filled with content that is people-first will get rewarded, which is great! The downside of this update, is that websites created with intent to rank well in search, will start to get impacted negatively. This is actually very common to see in the website world. Companies will create your website, stuff it with keywords and written content designed to rank well, and use stock images across websites.
What can you do?
First, perform an audit of your website. Make sure you are aware of what type of content is on your website. Ask yourself: Did I create people-first content? Is it written as a resource to people coming to your website, giving them valuable information? Is the content descriptive and include unique descriptions? Remember, Google's new update will be analyzing your website, if it thinks that your content is written to game the system, you could see negative results in your rankings. 
Second, it can be very difficult to manage your website, make constant updates, and write unique, SEO friendly content, so make sure that you have a team or a company that can do all of that for you. Make sure that they do in fact write content that is people-first, and not written to try and game the Google Search System. Keeping up with SEO can be difficult, so it may be worth while to do your own SEO research, and ensure you stay up-to-date! 
If you have any website or SEO questions, please reach out to the Kicksite team to get in contact with an expert, and learn how Kicksite website services create optimized, SEO friendly, and unique, people-first written content. Click here to contact us today! 
You can read more of our blogs here and watch our past webinars here.