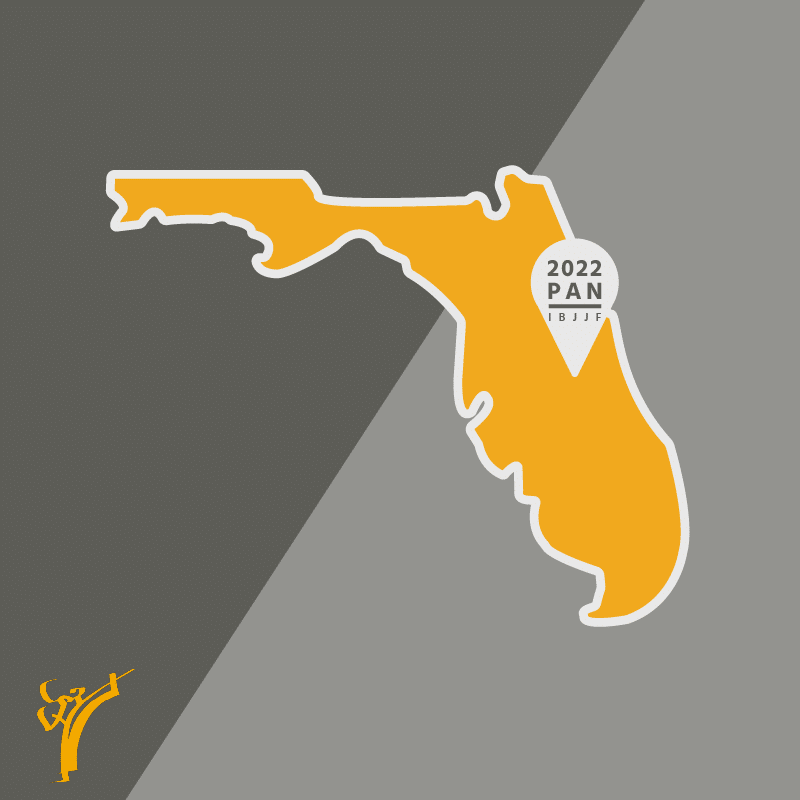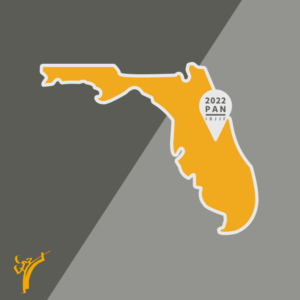 Every year, grapplers from around the world flock to Kissimmee, Florida for the largest BJJ tournament held in North America: the Pan Jiu-Jitsu IBJJF Championship. Whether you're a first-time IBJJF Championship competitor or a seasoned veteran, it's about that time where you're probably starting to plot out what your week in Kissimmee will look like; aside from hitting the mats, of course. Well look no further – we've got you covered with a Pan IBJJF Championship travel guide to ensure that BJJ athletes and enthusiasts alike stay fed, fit and entertained. 
EAT
RODEO DINER | KISSIMMEE
(about 2 miles from Silver Spurs Arena)
Breakfast is the most important meal of the day, and that old adage may ring especially true for Brazilian Jiu-Jitsu competitors who need to fuel their bodies during the Pan IBJJF Championship. Sometimes the best breakfast is the simplest breakfast, and the Rodeo Diner takes a no-frills, classic approach to the morning meal. Grab yourself some steak and eggs or a loaded three egg omelet at this mom and pop joint before making the short trek to the tournament venue. 
PAUL'S ITALIAN DELI AND RESTAURANT | KISSIMMEE
(about 2 miles from Silver Spurs arena)
Don't let the unassuming exterior of Paul's Deli fool you; this sandwich spot has been around for 3 decades and consistently receives rave reviews from locals and visitors alike. The Italian hero seems to be the fan favorite, with lots of love also being shown for the homemade meatballs. If NYC-style deli sandwiches are up your alley, consider Paul's when you need a quick BJJ tournament food break; it's conveniently just a short drive down the road from Silver Spurs Arena!
View this post on Instagram
J CRAB HOUSE | KISSIMMEE
(about 8 miles from Silver Spurs arena)
For Jiu-Jitsu competitors visiting Florida from landlocked areas, hunting down some fresh seafood is probably at the top of the to-do list. Don't sleep on blink-and-you'll-miss-it J Crab House, found in the corner of a strip mall about 8 miles northwest of Silver Spurs Arena. Pick your seafood of choice (crab, lobster, mussels, clams and more), pick your sauce, and they'll throw together a simple yet flavorful platter dusted with a special spice blend. Hours are limited and they recommend making a reservation, so go lock down your table here. 
WHOLESOME KETO TREATS & EATS | ST. CLOUD
(about 5 miles from Silver Spurs arena)
Eating healthy can be tricky when you're out of town and relying on restaurants for your meals. Wholesome Keto Treats and Eats is here to assist, with a menu full of sugar-free, low-carb, gluten-free and keto-friendly options to help athletes eat a bit better during the IBJJF Championship. Located about 5 miles from Silver Spurs Arena in St. Cloud, you can pick up healthier renditions of personal pizzas, chaffle breakfast sandwiches, cheeseburger lettuce wraps, or even a grilled chicken bowl. And if you have a nagging sweet tooth, you can round it all out with a keto-friendly brownie or rice krispy treat. 
EXPLORE
KISSIMMEE LAKEFRONT PARK | KISSIMMEE
(about 3 miles from Silver Spurs arena)
Need a quick break from the chaos of rear-naked chokes, sweeps and armbars at Pans? Pop down to Kissimmee Lakefront Park to soak in the sights and sounds of local nature. Stroll down the waterside walkway that runs along the north shore of Lake Tohopekaliga, where you'll come across fishing piers, a wide variety of birds, and maybe even a gator chilling in the water. 
SPIRIT OF THE SWAMP AIRBOAT RIDES | KISSIMMEE
(about 5 miles from Silver Spurs arena)
If you want to dive (not literally, do NOT dive into the water) even further into the Florida nature scene, consider booking an airboat ride through Spirit of the Swamp. They have one-hour tour options so you won't have to carve out an entire afternoon to explore, but you'll still get propelled into the marshes to have closer encounters with alligators and other other creatures. After coming face-to-face with a gator, a Jiu-Jitsu competitor might feel even less threatening! 
View this post on Instagram
MUSEUM OF MILITARY HISTORY | KISSIMMEE
(about 11 miles from Silver Spurs Arena)
Kissimmee is a stone's throw away from all kinds of tourist destinations, but the Museum of Military History definitely flies under the radar (pun intended), sitting just southeast of the Disney complex. Featuring exhibits highlighting old military uniforms, weaponry, historical photos and other artifacts, the museum's archives date back as far as the Revolutionary War. An enlightening look into the past, consider exploring this museum if you find yourself with extra time on your hands outside the IBJJF Championship.
ORLANDO CITY SC AT EXPLORIA STADIUM | ORLANDO
(about 24 miles from Silver Spurs Arena)
If you're interested in exploring athletics outside of BJJ while in Kissimmee, you'll have an opportunity to check out Orlando City, SC, a professional soccer club that plays in downtown Orlando at Exploria Stadium. This year, they have a match scheduled against Chicago Fire FC on Saturday, April 9th at 12pm. While Exploria Stadium isn't particularly close to the tournament site, spectators or athletes who have time on their hands may be interested in making the journey north to cheer on the Lions. 
TRAIN
KISSIMMEE MUSCLE GYM | KISSIMMEE
(about 7.5 miles from Silver Spurs Arena)
Proper exercise can be another tricky thing to maintain while traveling, especially when hotel fitness room equipment is often lacking. If you're hoping to get in some good lifting sessions while you're in Kissimmee for Pan, we've pinpointed a couple options for you where they have short-term membership options to accommodate travelers. First is Kissimmee Muscle Gym – this 24 hour facility has one day ($25) and one week ($55) membership options that you can even sign up for online. 
ORLANDO BARBELL | ORLANDO
(about 29 miles from Silver Spurs Arena)
A bit further away from Silver Spurs Arena, Orlando Barbell is another great gym option for Jiu-Jitsu athletes and spectators in Kissimmee for the IBJJF Championship. Though 24 hour access is only available for enrolled members, Orlando Barbell does offer a $15 daily pass that can be used during staffed hours (MWF 10-noon and 4-7:30pm, Tues/Thurs 2-6pm, Sat/Sun 9am-2pm). 
View this post on Instagram
CELEBRATE
VINTAGE VINO | KISSIMMEE
(about 3 miles from Silver Spurs Arena)
Bringing home a BJJ championship and want to get the party started before you leave? If you fancy something…well, fancy, Vintage Vino might be the best place for you to raise a glass. Along with an expertly curated wine list, they have various events throughout the week, like craft beer night on Wednesdays, and a Friday happy hour with $4 wines and $4 beers from 5-7pm. 
CHEERS SPORTS BAR | KISSIMMEE
(about 10 miles from Silver Spurs Arena)
If fancy is absolutely NOT what you want, then Cheers Sports Bar might be more your speed for some post-tournament libations. The self-proclaimed best sports bar in Kissimmee and the Yelp-proclaimed #1 dive bar in Kissimmee, Cheers offers up darts, pool, shuffleboard, a daily happy hour, and not a lot of fuss. Head in for cold, cheap beer and to mingle with the locals, not the tourists.  
Kicksite can help you and your BJJ school with much more than travel plans. Our all-in-one martial arts management solution combines software and website services that will help you track attendance, automate billing, communicate with students, and capture and convert leads. Request a demo to find out more!