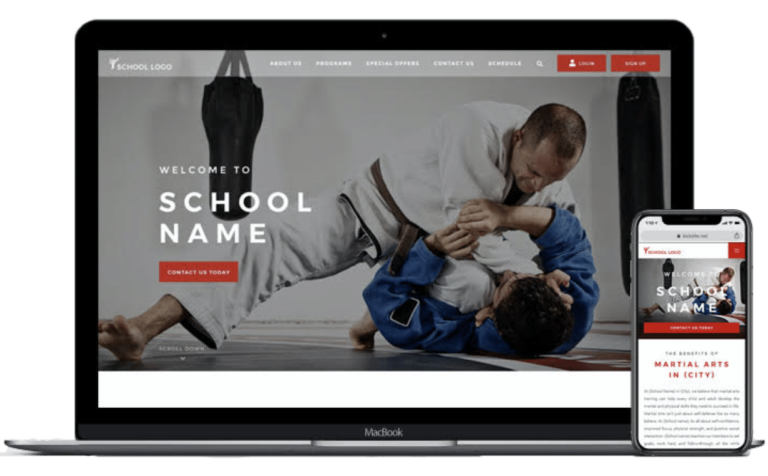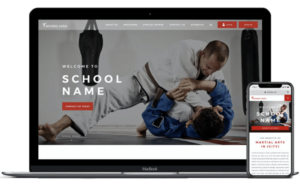 Like with our membership management software, we on the Kicksite Website team are constantly thinking of ways we can improve how our client's websites look and function. With that in mind, we are excited to let you know about three new features the Kicksite Website Strength Theme has to offer.
---

a
Our strength theme now comes with not one but TWO new, customizable schedule modules.
Single View Module
This view is perfect for schools that meet a few days each week with a few classes each day. Users coming to your website can quickly see what days you are open and what classes are offered each day you are open.


Tab View module
For schools with fuller schedules, our tabbed view may be the perfect option for you. This presents your schedule in smaller chunks that are easier for visitors to digest.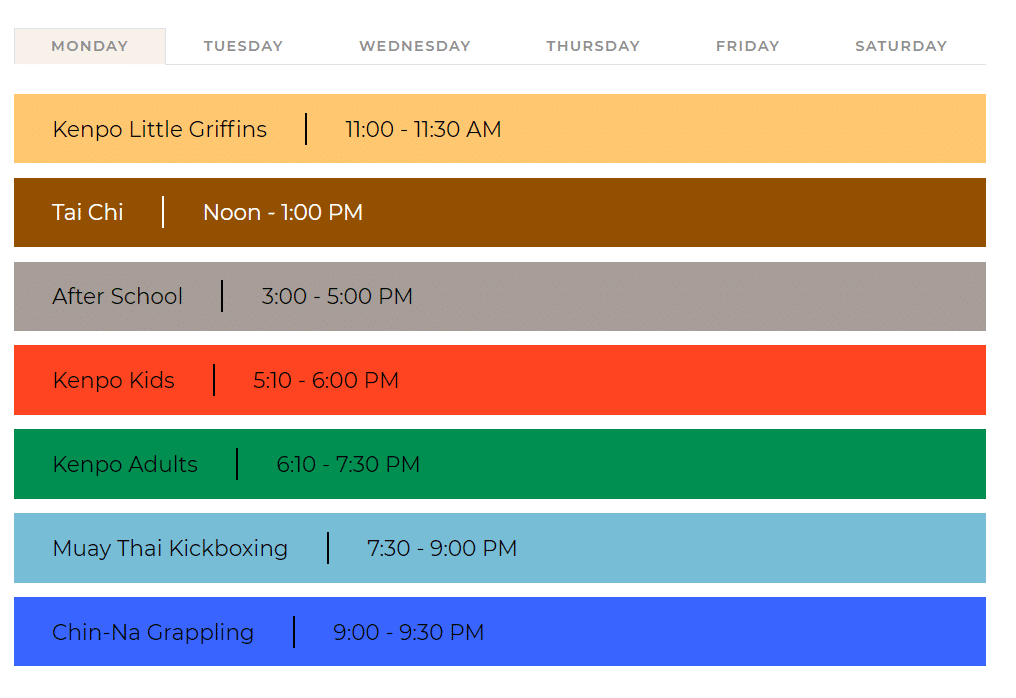 Customization Options
Both modules on the strength theme offer you multiple ways to customize your schedule.
Colors

– Background and Font Colors can be changed to your wishes. Choose a color theme that matches your school or color-code your programs.

Links

– Each program name can link to another page. Your users can click on a program name and be taken to a detailed program description or a BizBuilder to allow them to sign up for an offer for that class.

Easy to Update

– Each schedule is easy to update. You can change the name or time of a single class without affecting the rest of the schedule.
---

a
We have improved the way that users will experience signing up for trial classes or other promotions through the use of BizBuilders on your site. Formerly, when a user clicked on a special offer, they would be taken off your website to get to the BizBuilder form. Now, BizBuilder forms can open up directly on your website!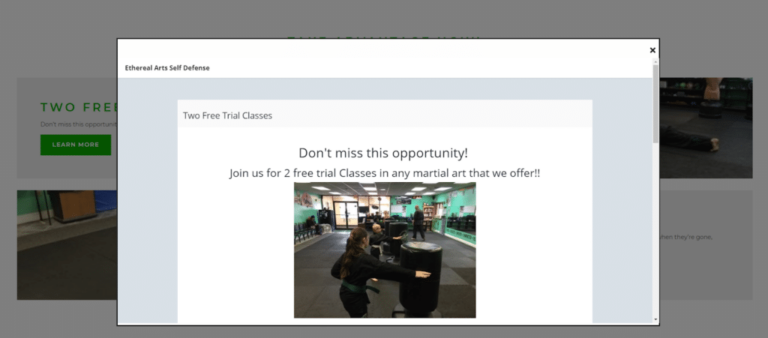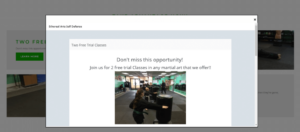 This is a big improvement on the user experience. It provides users a consistent experience on your site, keeps them feeling in control, and offers a satisfying closure after submitting the form. The better the user experience, the more likely your prospects are to complete the process of submitting the form.


---

a
A blog is a fantastic way to improve your online footprint. An active blog with ample content and frequent updates can do wonders for your website's search engine optimization. The higher your SEO, the more potential students your website can reach.
With this in mind, we wanted to create an excellent blog display for our Kicksite Website Strength Theme.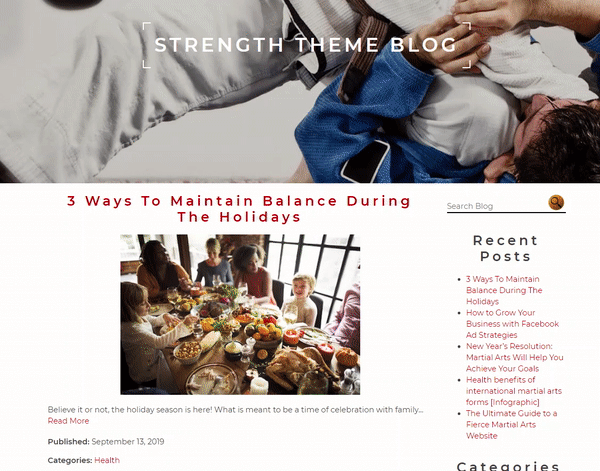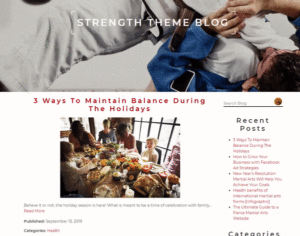 ---

a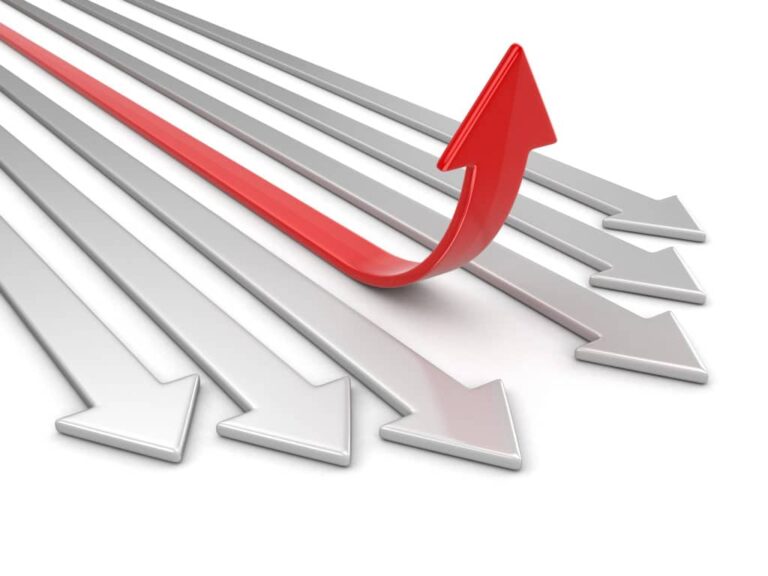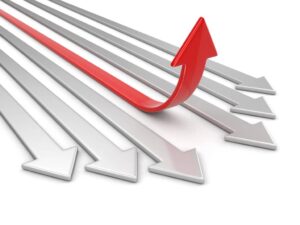 If you have ever looked into how you can improve your website you've probably come across the term SEO or Search Engine Optimization. SEO is the process of maximizing the number of visitors to your website by ensuring that the site appears high on the list of results returned by a search engine like Google.
Let us tell you though, that process can be messy! Standards seem to change every week and it's nearly impossible for anyone to keep up.
That's why we are taking an active role in helping you maintain and improve the SEO for your website. We regularly look through your site for opportunities. We stay up-to-date on industry trends.
If you would like to learn more about your website's SEO and what you can do to improve the health of your website, we would love to talk to you! Reach out to our success team and we'll be happy to set up a time to talk with you all about this. Call 1-877-372-7950 or email us at support@kicksite.net