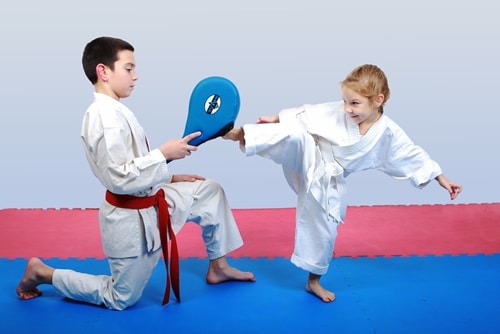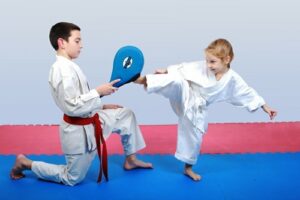 Today, anyone who is interested in taking up karate or taekwondo classes can easily find a martial arts school that teaches these specific disciplines. There is no shortage of instructors looking to increase class sizes and overall enrollment. As an owner, it's important to understand the need to think outside the box and come up with innovative advertising and marketing strategies that set your training facilities apart from the competitors in your area.
Unfortunately, their specific area of expertise may lie in a skill or trade. Because of this, they may not necessarily be as strong when it comes to having the knowledge base necessary to run a company that is viable and thrives in the marketplace. This is nothing to be ashamed of simply because there are a number of resources available that can improve anyone's business acumen. All it takes is an open mind, a willingness to respond to change and a desire to put new information into practice. This is very similar to the mindset needed by those who are beginners to martial arts training.
Understanding why school growth is stagnant and students leave
Students who sign up to take classes at a martial arts school often don't see their training through to the end. They may feel as if the training doesn't meet their needs or that the tuition is just too much to handle. Whatever the case may be, dropouts lead to a decrease in revenue. However, in order to do this, you have to figure out why students voluntarily end their training.
According to FightingArts.com, there are a number of factors that cause people to abruptly stop attending classes. The biggest reason is the amount of personal time that must be committed to the activity itself. If students have full-time jobs, taking martial arts classes after they get off work may seem exciting for a while, but it may become impractical. Similarly, this feeling can overcome students of any age group, particularly those with parents who have to shuttle them back and forth.
Other common reasons for student fall-offs include moving away from the primary training facility, an overall loss of interest or a medical related issue or injury. All of this data must be uncovered to help school owners develop a retention plan to keep class enrollment numbers at a respectable level. Typically, dropouts aren't always sudden. Keeping an eye out for warning signs can result in faster response times when it comes to keeping students on board.
Innovative ideas to keep student interest high
There are a number of ways for martial arts school owners to keep their classes full and their students maintaining an intense desire to continue their training. Much of this calls for innovative ideas.
Next month is Halloween. Throwing a costume party and allowing students to participate and also bring their friends – particularly those of school age – can not only be a fun event, but a great source of referrals. A ninja or black belt in karate is always a popular idea for a Halloween garb. Having a party that promotes people to dress up for the occasion is a great way to drum up interest while also raising the reputation of the school with the local community.
Another tip referenced in a separate article from FightingArts.com, is to develop a branding strategy that also incorporate promotional efforts.
Most businesses strive to be recognized by customers simply by name only. Branding efforts are often undertaken by many companies, but in order to be effective, they require a commitment to service and the delivery of quality products and services.
The website suggests filming classes and developing a line of instructional videos that can be sold in the school or online. Additionally, if an owner is so inclined, he or she can write a book that students can purchase and study when they aren't participating in classes.
Another tip is the creation of branded merchandise or protective equipment. Placing the name of the school on a karate or taekwondo uniform, along with an eye-catching logo, is a great way to capture student's interests. Not only can this instill a source of pride, but it can also help create a deeper connection with respect to loyalty that will ensure students continue attending classes.
Understanding why students enroll and why they leave is a great way to begin developing strategies to reduce dropout rates. Of course, no martial arts school will have a 100 percent retention rate. However, taking steps to ensure that students see the value of their training while creating methods that invoke feelings of pride in their school can help ensure that the business not only thrives, but grows as well.