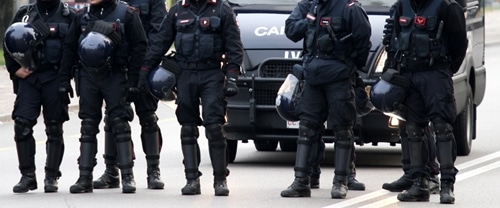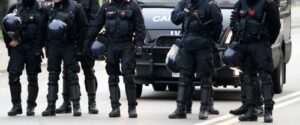 Not only can martial arts training be a good idea for law enforcement officers who want to be able to defend themselves during hand-to-hand combat, but it can also be a decision that can have a positive impact on their health. A new study conducted by researchers at the University of Iowa revealed "police work is primarily sedentary." In fact, many police officers get about as much exercise on the job as a babysitter or someone who washes dishes.
"The public view, how the media portray it on shows like 'Hawaii Five-0,' it's just go, go, go – it's an intense, high-activity profession," said Sandra Ramey, assistant professor in the UI College of Nursing and corresponding author of the study. "But it's not. It's more like bursts of energy, with long periods of little activity."
Technology is leading to less activity on the job
Year after year, police officers are moving less while at work. The study showed that high-ranking deputies are less active than field officers on a daily basis. Computer work is a primary reasons why law enforcement officers are exercising less than ever before.
"The police are not alone, in that most jobs are associated with using higher technology at the expense of physical activity in the workplace," Ramey said.
Martial arts can be very beneficial for police officers
Ramey believes that police officers need to be encouraged to be active. With the incentive to learn martial arts, officers have the opportunity to increase their levels of physical fitness, but also be safer while out in the field. An article written by lieutenant Dan Marcou stated that the skills learned in martial arts classes make it easier for police officers to protect themselves.
Marcou believes that many martial arts techniques are also those that are used in the police profession. Taking martial arts courses can help police officers decrease the odds of getting injured while on the job, as well.