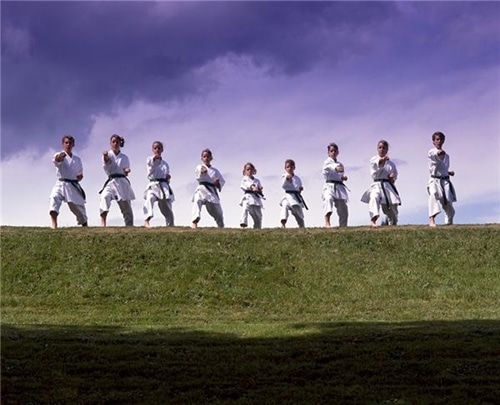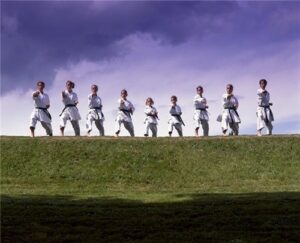 Demonstrating proof of the multifaceted capacities of martial arts, an anti-bullying program at North Providence High School teaches students to use Bujinkan Ninpo as a defense against intimidation, reported The Valley Breeze. The ancient martial art was created by ninjas nearly 900 years ago, centering on a framework of endurance.
The patient sport is a recent addition to the Cougar Pause Project, founded in 2012 by social studies teachers Andrew Laurie and Eric Izzi. Laurie, who has fifteen years' experience in Bujinkan Ninpo, decided to implement the practice into Cougar Pause to help establish a sense of self-possession in his students. He was drawn to this choice by personal experience: Martial arts enabled him to conquer shyness and counteract harassment in his own school years.
Laurie and Izzi aren't the only ones who see the value of martial arts in defense against bullies, according to Fox News affiliate WITI in Milwaukee. Mark Quirk, chief instructor at Menomonee Falls' Karate America, has developed a Bully Defense Seminar. Quirk teaches students how to protect themselves using nonviolent self-defense methods. Though Quirk focuses on karate, his core goal matches the heart of Cougar Pause.
Bullying is prevalent across the country, a fact that prompted Izzi to join forces with Laurie. Martial arts helps the high-schoolers develop confidence and learn how to defend themselves, but the focus isn't on combat. Instead, the two teachers want their students to learn how to de-escalate a tense situation without fear.