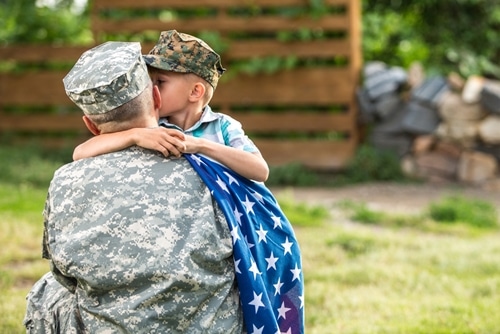 Post-traumatic stress disorder is a mental health condition. It is common among many people who have been through a harsh life experience. Jennifer Madden, an army veteran who was deployed to Afghanistan in 2003, is one victim of PTSD, according the Associated Press. Returning home from war, she was nowhere close to being mentally or emotionally healthy. In 2006, she was officially diagnosed with PTSD as a result of her experiences.
Luckily, there is an outlet for those like Madden now. Through the Project Takedown initiative, veterans can enroll in mixed martial arts as a way to cope with the lingering effects of the stresses of war. Madden was one of the first veterans to participate in Project Takedown. She greatly appreciates the help it has given her both mentally and physically. She attends classes at the Team YoheMMA gym in East Berlin, Pennsylvania.
Although fresh to Madden, using martial arts to deal with the symptoms of PTSD is no new concept. Tom Osborn, now age76, is an eight-year army veteran, according to the Daily Hampshire Gazette.He was a part of the Special Forces during Vietnam and has been practicing the martial art of aikido since 1967. Now he teaches aikido to fellow war veterans suffering form PTSD.
"A lot of them are afraid," Osborn toldthe Daily Hampshire Gazette. "They know what they can do- they don't want to damage or destroy. What I'm trying to do is give them power they're not afraid to use."
Dr. Sang Kim, a South Korean military special agent, also recognizes the healing potential of martial arts to people with PTSD. After performing a clinical trial with his students over an eight-week period, he found a significant decrease in symptoms of PTSD without drugs or psychotherapy,according to the Foxboro Reporter.