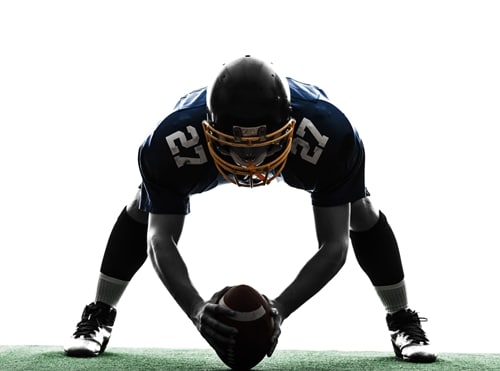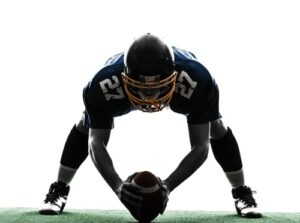 At the surface, the correlation between martial arts disciplines – such as karate or taekwondo – and football is difficult to grasp. On the one hand, you have a sport that involves carefully timed movements as well as mental and physical discipline on the part of the participant. On the other, you have a physically demanding game that relies heavily on speed and brute strength.
While they appear to be on opposite ends of the spectrum, martial arts training can be applied to the game of football. Case in point, a February report appearing on the National Football League website revealed that the Chicago Bears hired instructor Joe Kim to assist the team's position players on how to execute blocks or avoid them. These skills are essential for the athletes who play on both the offensive and defensive lines, as well as positions such as cornerback.
Kim – who runs "Kims Martial Arts School" in Avon, Ohio and is a black belt according to a recent article in the Chicago Tribune – is no stranger to this type of work. Since 1992 his services have been employed by the Cleveland Browns, Kansas City Chiefs, New York Giants, Dallas Cowboys, Buffalo Bills, Miami Dolphins, Denver Broncos and the Green Bay Packers, NFL.com reported.
So far, his training has been a hit with the members of the Chicago Bears.
"This guy's a master with hands-on tricks of the trade to get yourself free," veteran Bears cornerback Tim Jennings told the Tribune. "In my nine years, I've never had anything like this."
"It's so relative to what we do," Stephen Paea, a nose tackle entering his third season in Chicago, told the newspaper. "When you're in there as a d-lineman working with no arms or bad hands, you're not going to be able to get anywhere. So he's sharpening our tools."
Despite the praises being sung by some of the most finely tuned athletes in the world, you may still be wondering how a martial arts instructor with no verifiable football training can help professional football players improve their skills. Well, it's all about the technique.
How martial arts training can make football players better
When discussing the skills it takes to play on the offensive and defensive lines in football, as well as in the secondary, such as the cornerback position, in addition to speed power and quickness, there is also a lot of work being done with the hands. Engaging blocks and shedding them requires a tremendous amount of upper body and hand strength, similar to what is required when engaged in combat in taekwondo or karate.
A recent article from Bodybuilding.com listed a number of advantages that players can gain from undergoing martial arts instruction, including learning angles, improved footwork, developing a lower center of gravity to help deliver powerful blocking blows and how to properly utilize leverage.
All of these are essential when playing football and martial arts can help a player both develop and improve these skills. This kind of training may sound unique, but it has been used in the NFL dating back to 1978 when the Cowboys' strength and conditioning coach introduced it to the team.
Of course, this isn't exclusive to professional athletes. Players at all levels can utilize the benefits offered by martial arts training to excel on the football field and as a double bonus, get better in the area of self-defense as well.
Ultimately, the martial arts are transferable in many areas of life. Some may be more noticeable than others. However, almost anyone can benefit from this kind of training, and joining a martial arts school can help individuals make improvements from a physical, mental and athletic perspective.