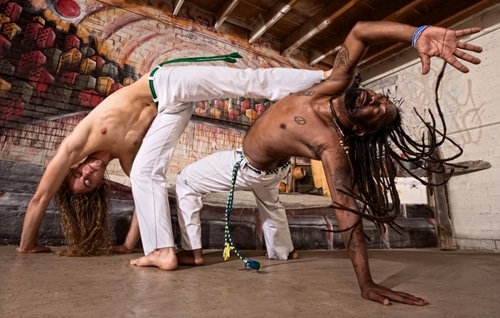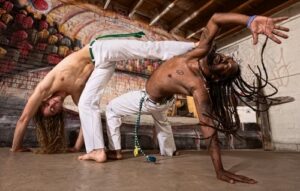 Martial arts movies have a huge following in the cinema world. There are many timeless, classic films that resonate with audiences, partially due to the fact that these movies cast a lot of actual martial artists as actors. The advances of technology today, a lot of fight scenes are edited in modern action films. The are enhanced at worst, and use a stunt double at best. However, there are many genuine martial artists in Hollywood – past and present – keeping the art alive in film. Here are some martial artists in Hollywood that every fan of the craft should know:
Cheng Pei-Pei:
Known as the "Queen of Swords," Pei-Pei was a huge martial arts star in China in the 1960s and early '70s, known for roles in movies like "Come Drink With Me" and "Golden Swallow." Though she dabbled in roles in film and on TV in the '80s and '90s, her popularity got a resurgence when she played Jade Fox in the megahit "Crouching Tiger, Hidden Dragon" in 2000 – a role that landed her the Hong Kong Film Award for Best Supporting Actress, according to IMDB.
Tony Jaa:
Jaa was born Panom Worawit in Thailand in 1976. According to IMDB, he attended the Physical Education College in Khon Kaen and studied Muay Thai, Muay Boran, wushu, judo and taekwondo. He got his start as a stunt actor before taking on starring roles of his own. Jaa is famous for his roles in Thai "Ong-Bak" franchise. This soared in Western popularity after it's Thai release in 2003. Since, he's taken on roles in American cinema as well, playing Kiet in "Furious 7," the seventh installment of "The Fast and the Furious" franchise, and will be playing Talon in "xXx: Return of Xander Cage" in 2017.
Bruce Lee:
A list of notable martial artists wouldn't be complete without including Bruce Lee! This pop-culture icon starred in iconic films like "Fists of Fury," "Enter the Dragon" and "The Chinese Connection." He also played Kato on the TV show, "The Green Hornet." He trained in kung fu and wing chun, and even developed his own style of martial arts, known as Jun Fan Gung Fu. He achieved star status in Asia long before he did in America, despite being born in California, and didn't become a household name until "Enter the Dragon" was released in the U.S. – posthumously. According to Biography.com, Lee paved the way for depictions of Asian Americans in Hollywood films.