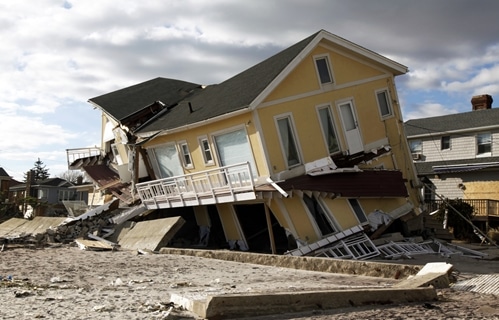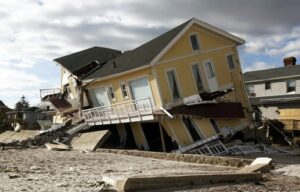 Learning martial arts disciplines can not only be a lot of fun, but it can also benefit students in a variety of ways. Not only can it help people achieve a sense of accomplishment due to the mastery of different levels while earning belts in the process, but studying various disciplines can also drive people to try amazing feats that they may not have attempted prior to taking self-defense classes.
Canadian martial artist to destroy a house using only his hands
The Canada Post highlighted one such endeavor that is as unique as it is strange. The newspaper wrote that Wolfgang Manicke, a 58-year-old grandmaster at the Kuro Ookami Dojo in Prince Albert, Saskatchewan, who instructs students in ninjutsu, karate and kickboxing, is preparing to demolish a house using nothing but his bare hands.
"For me, a house is like any other opponent. The first thing I do is to look for where the weak spot is. The toughest spot is usually the stairwell," Manicke told the newspaper. "They would like me to take down the house within an hour."
The Star Phoenix, another news publication based in Saskatchewan, wrote that Manicke has already used his hands to tear down 26 other houses. He currently holds a number of world records for this feat and has performed for television audiences in both Germany and Japan. Manicke told The Star Phoenix that he and a crew of other martial artists completed a hands-only demolishment in 1 hour and 35 minutes.
The National Post also wrote that for his accomplishments, Manicke had been listed in the Guinness Book of World Records but was removed because he had already performed the feat for Guinness' chief rival and competitor.
"They actually took me out of the book because I did this for Ripley's [Believe It or Not!] as well, and they are in competition with each other," Manicke said.
In order to achieve such a massive accomplishment, he must devote a considerable amount of time to strength training as many structures contain a combination of wood, drywall and stucco. His latest attempt to use his hands to tear down a house will be recorded by a film crew from Britain, and Manicke has already received three offers from individuals who would like him to choose their homes next.
Given that he is already well accomplished in this endeavor, Manicke insists that he isn't doing this for fame or notoriety. He simply finds it enjoyable.