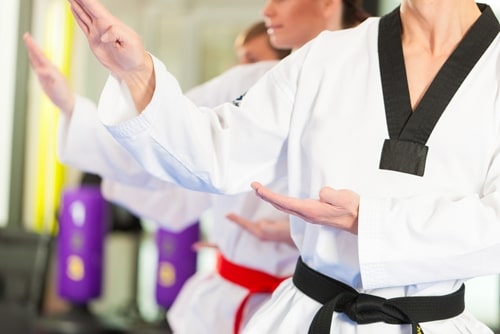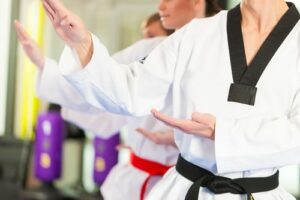 Proving that martial arts are for everyone, 80 year-old Helen Dugan sports a third-degree black belt. The Lenexa, Kansas martial arts instructor took her first karate lesson at 47 and was awarded her black belt at the age of 61, according to The Kansas City Star.
On the heels of a career as a school nurse, she founded her own martial arts studio in 1989. The karate school is the pinnacle of her nonprofit organization, Champs Achievers, whose mission is to highlight the strengths of its students, who are a community of adults and children with a range of disabilities, including cerebral palsy, attention deficit disorder and Down Syndrome. She also teaches students with orthopedic ailments. A third of her pupils have been diagnosed with some degree of Autism.
Addressing individual needs, Dugan's goal is to empower her students with self-confidence, as well as physical strength. Her passion stems from her own childhood disabilities, including limitations in short-term memory. Growing up, she struggled with conventional study methods and had to create her own path of learning. She still grapples with prosopagnosia, a condition that causes difficulty in recognizing even the faces of family and friends.
Dugan says she took a long time to realize her own capabilities and intelligence. With the help of other volunteer instructors, she'd like to impart in her students a recognition of unique talents. She shows no sign of stopping any time soon.