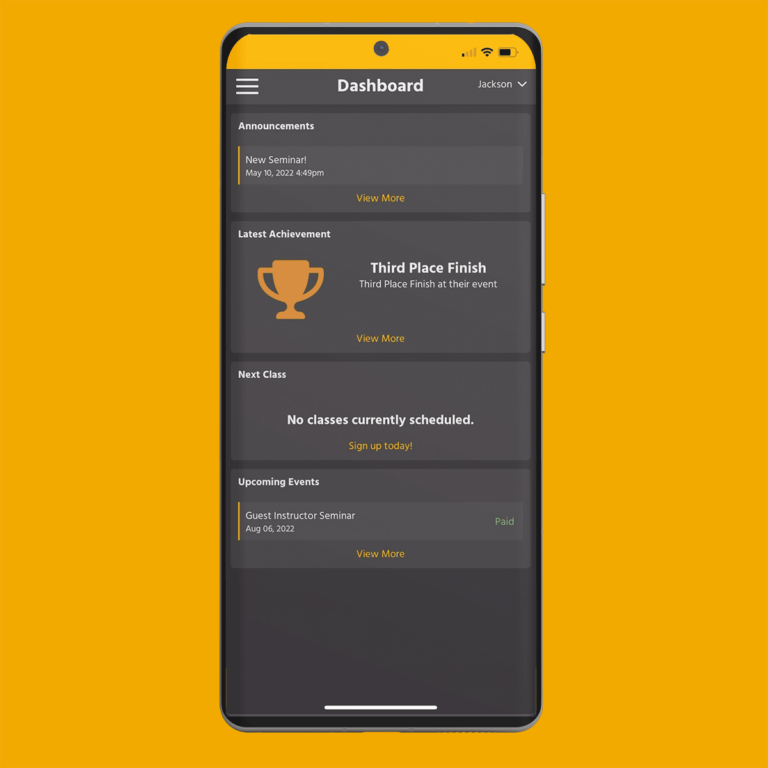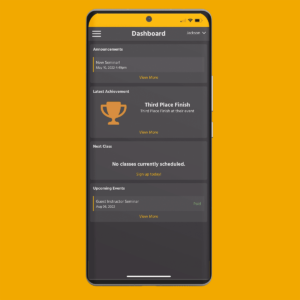 Something big is coming to mobile devices. We are incredibly proud to announce our latest exciting innovation: the Kicksite mobile web app and member portal, featuring an updated look, improved user experience, plus some new tools and resources for your students and members!
Functioning just like a mobile app, our mobile web app saves users the hassle of having to download from the Apple App Store or Google Play Store, saves space on their device, and saves time as the mobile web app will automatically update as time goes on.
We could continue to wax poetic, but instead let's dive straight into the list of what member portal users (and you) have to look forward to.
DASHBOARD UPDATES
The redesigned dashboard communicates announcements and upcoming events along with  two new sections: Upcoming Classes and Latest Achievements. 
CLASS SCHEDULING
A brand-new feature, it's now even easier for students and members to stay consistent and dedicated to their training with mobile class scheduling. Through the Kicksite member portal, users can view all classes currently available and sign-up right from their mobile device! Once they sign up, classes will appear in the Upcoming Classes section on their dashboard.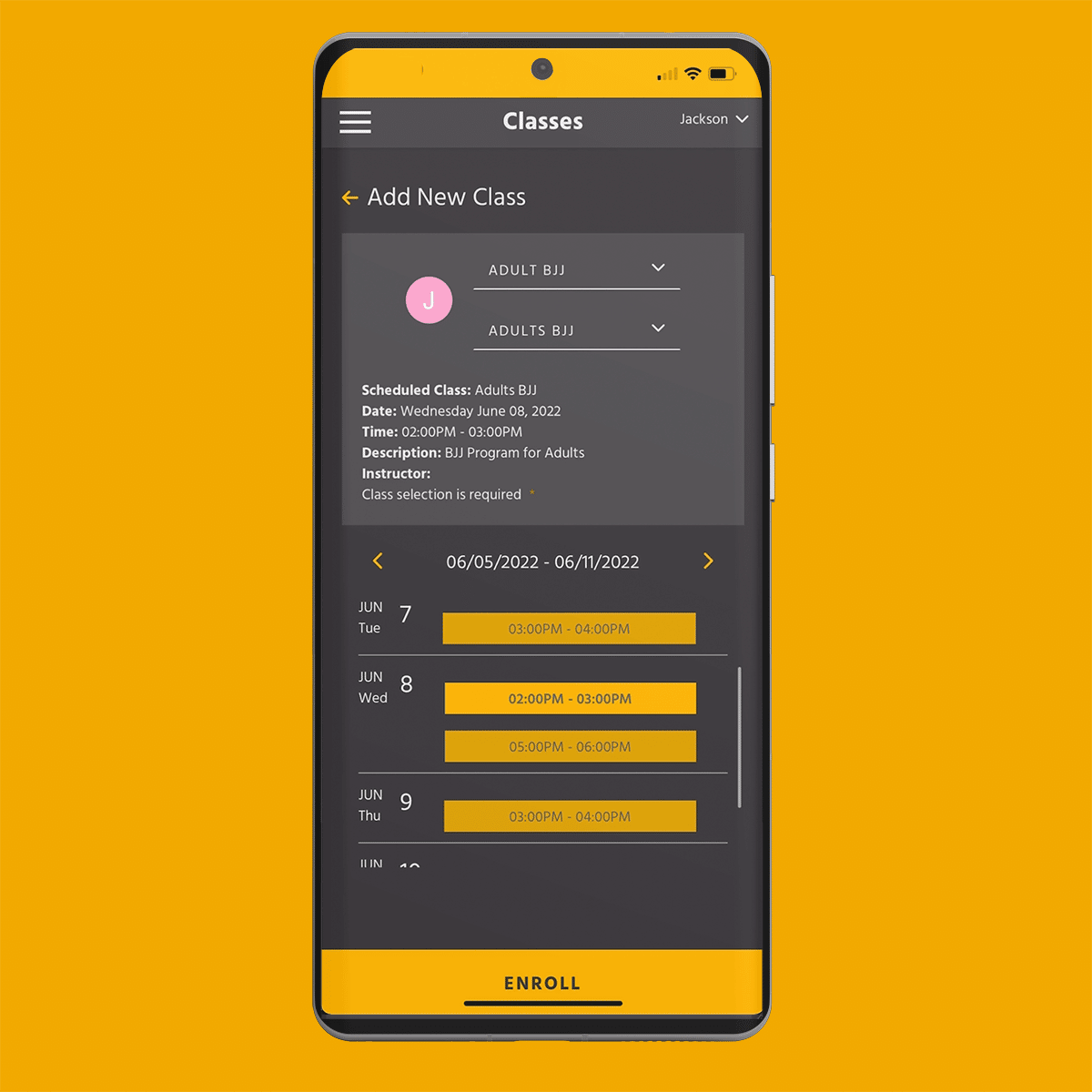 ACHIEVEMENTS
Another exciting new feature, the Achievements tool allows you to create awards for your students and members to recognize their accomplishments. Text, icons, and colors can all be customized, so achievements can be built to recognize a wide variety of notable moments, from martial arts tournament wins to weightlifting PRs.  Once a new Achievement is received, it will appear on the user's dashboard under Latest Achievements.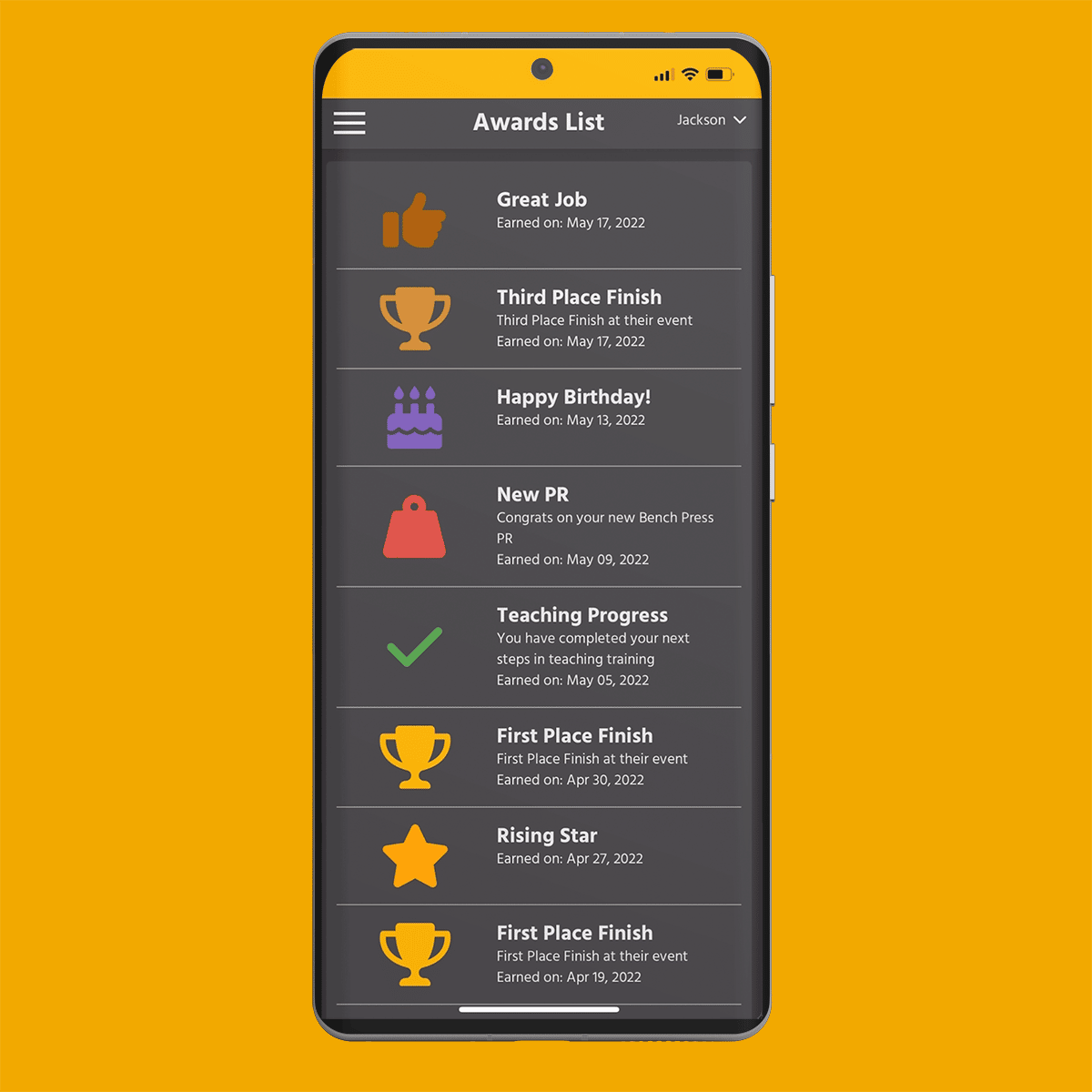 EVENT REGISTRATION
If you aim to keep members engaged and participating through special events, it's now even easier for them to sign up. Event registration through the Kicksite mobile web app allows users to view all upcoming events, sign up, and even pay right from their phone if the event has a registration fee.
MEDIA LIBRARY
A fantastic feature for virtual coaching and training or simply creating more interactive announcements, the Media Library allows you to upload images and videos for students and members to view within their Kicksite member portal. You also have the ability to organize media into folders for easy archiving and continued access for Kicksite mobile web app users.
FINANCES
Through the Finances section, members can view and pay invoices, view recurring billings and payment history, and use the Wallet to add and update credit cards. This ability to manage finances on-the-go means even more assurance that you'll be paid on time and consistently!
MEMBERSHIP DETAILS
Through the Kicksite mobile web app, students and members can view their current memberships, promotions, and attendance history.  
DOCUMENTS
Reduce the clutter of paperwork with digital document management. Members and students can head into the Documents section to view relevant school, member, and family documents, including waivers.
The Kicksite mobile web app and member portal updates will be rolling out to Kicksite customers over the next few weeks, so keep an eye out for more information on how to invite your students and members to use it. And as always, feel free to reach out to us with any questions in the meantime!