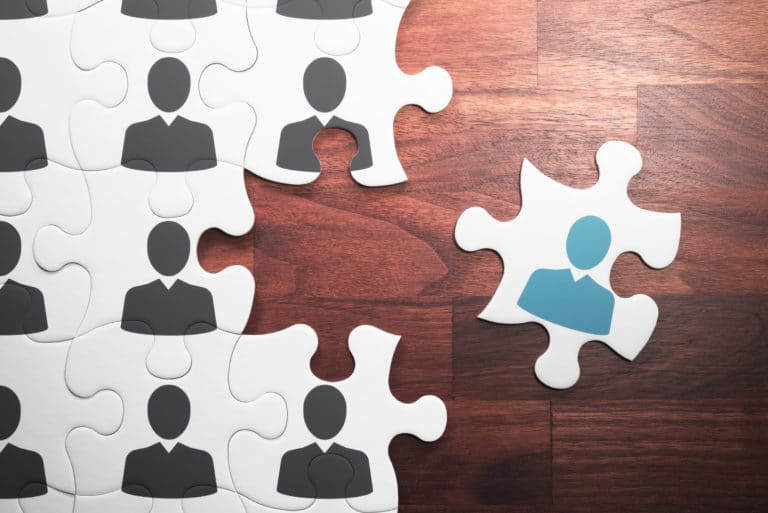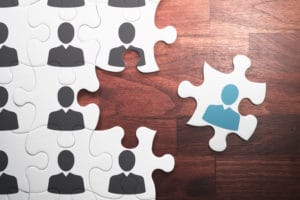 Like most small business owners, small martial arts studio owners must do whatever is required to make their school successful. This means they take on almost every role in the studio, everything from teaching class to answering the phone, picking up the mail, to Facebook marketing, website management, paying the bills and managing finances, and yes, even mundane tasks, such as emptying the trash.  But in order to grow, the small school owner's role has to change. If you insist on doing it all, you will become your own bottleneck to success. 
For many school owners, having the financial resources to pay staff leads to hesitation when hiring the help they ultimately must have in order to continue to grow. It is common in our industry to see fledgling school owners solve a staffing shortfall by using "free labor" – a willing student volunteer. While this may seem like a good idea at first glance, remember that accepting free labor for your "for-profit" business can be illegal. Some owners exchange free work for free tuition. Yet even going this route can be very tricky and complicated. For example, in this instance, you have to track the cash value of the exchange and report it to the IRS. Nothing stated here is to be construed as legal advice – check out the Fair Labor Standards Act (FSLA) and consult an attorney.
The Basics That You Need to Know
So, you know you need to hire (and pay) staff. But how? Where do you begin? Start with the numbers. How much can you reasonably afford to pay? Don't forget to consider all of the costs associated with hiring your first employee — payroll taxes, etc. To get a better feel for all the costs and responsibilities associated with hiring someone, view some of the many free resources available from organizations such as the Small Business Administration. 
You might be asking yourself the question: "How do I cover those costs?" While it's never simple (or particularly easy) it really does boil down to a managing few Key Performance Indicators or KPIs – which we addressed in our last blog article, "KPI's Perfect for the Martial Arts School Owner".  
Quality Hires Means Quality Performance
Now you have the basics covered, your KPI's are in line, and you have determined the time is right to hire your first employee. The next step is what I consider to be one of the MOST IMPORTANT – find someone who shares your vision for the school. Someone who buys into your dream of what you want your school to be in one year, five years, ten years, and beyond. Someone who's willing to give a lot of themselves, perhaps even sacrificing immediate financial rewards, knowing that the best rewards will come once they help you make your vision a reality. 
Prioritization of Roles
Another thing to consider is what area of work requires the highest amount of help. Should you hire a front office person to answer the phone, return messages, sign-up trials, collect payments? Or should your first employee be an instructor to help you with classes? For some, hiring an office person is the best choice; someone who can make sure your phone calls and messages get promptly answered. Train this person how to properly follow up and leads and professionally present and sell the benefits of your programs. 
For others, an instructor may be the right choice, freeing up your time to market and sell. Ideally, your first hired instructor should be like you – a multi-tasker.  Someone who is not only qualified to instruct classes but can also help out with a wide variety of all the other tasks you are doing. But make no mistake if you go this route– pick first on the individual's talents as an instructor! 
A good instructor will have the single greatest impact on your business. Every martial art, regardless of style, is rooted in philosophy, integrity, and morals. Your first instructor should live by the tenants of your style. Communication and social skills are also critical – not every good, skilled martial artist will make a good instructor.  
It is also important you evaluate potential instructors on their ability to teach accurate and safe techniques. A school that has a reputation for creating a lot of injuries to their students will drive off potential clients – and you could even expose yourself to legal implications of poor and improper instruction. And last but certainly not least – have a background and criminal record check done before hiring anyone!
Scheduling and Time Management
The instructor-to-student ratio is mostly a factor of scheduling. For example, it's fairly common to have students attend classes 2x per week. If your school is open Monday – Friday evening from say 5 pm to 9 pm and on Saturday from 9 am to 1 pm, you can hold 3 classes per day for a total of 18 classes. Divide that by 2 lessons per week for a student = 9 classes. Say you have 15 students per class = 135 students with a single instructor. 
Scheduling your new employees can also influence your overall cost on this staffing endeavor. Making sure they are scheduled during peak hours and during your busiest season will help you in the long run when it comes to prioritizing your time and limit excess downtime. When considering scheduling, you can factor your own hours into play so you aren't experiencing burnout while staying on top of your other responsibilities as an owner. 
So, as soon as your numbers say you can afford them, and you've carefully chosen the right person, hired that first staff member… even if it's a bit scary at first, the extra push forward the right person gives you will be worth it! Many school owners end up kicking themselves for not doing it sooner when they realize how many things weren't getting done, despite working all those long hours!
In the end, it's going to be well worth having a trusted staff to have your back as you grow your business. These are the people you can turn to for advice and for support, as well as more friendly faces for new and existing students to relate to. Kicksite wants to ensure your success as a business owner, so you are always welcome to reach out with any questions you may have about how to staff your martial arts studio. We want to provide the latest and best information possible so that your business can continue to thrive. Contact us today to learn more or schedule a demo!