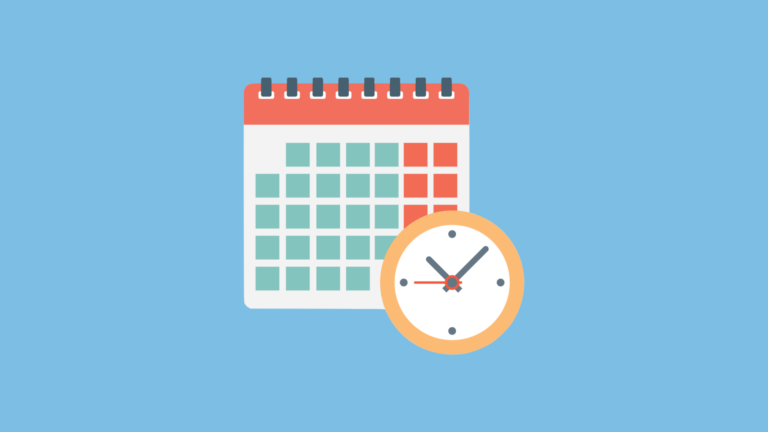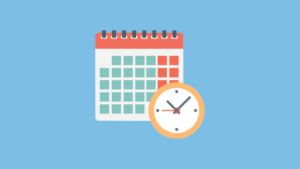 Congratulations! You've been given the green light to reopen your gym after countless days of your state's stay-at-home order. But now there's work to be done. Though the world has to settle into the idea of a "new normal," gyms and gym owners have a special set of adjustments; mostly working around the new need for class size restrictions.
And in light of these changes to the industry's practices, Kicksite has decided to partner with Calendly, a well-known scheduling platform, to provide a solution for gym owners using Kicksite to help manage their business. A few benefits this integration brings include students and prospects being able to register for classes, gyms can limit class sizes while highlighting their availability, and reduced time spent updating student info and creating prospects. Read on to learn more about Calendly and its benefits.
Keep Up with Student Info
Managing your student's info is just as easy as before with Calendly. After integrating, you'll be able to keep track of which classes your students attend, by viewing their class history within each of their student profiles.


Also, any in-form questions they answer (ex: will you be wearing a mask?) or notes they share when reserving a spot in your class will be added to their Kicksite profile to reference whenever needed. And best of all, if the person scheduling to train with you isn't a student, don't sweat it! Calendly will create them as a prospect in your Kicksite system and show the appointment in the prospect's Appointments section.
Scheduling a Class/The Set-Up
Showcase your class schedule calendar anywhere you please with Calendly. You can embed your calendar on your website, post your link to your social media pages, add them to signatures, share them in digital newsletters— you name it!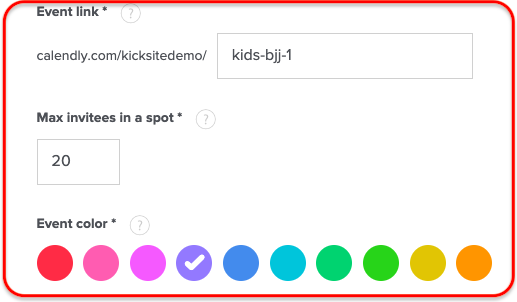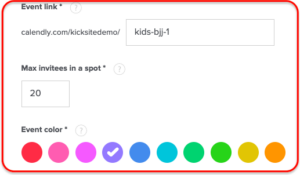 Calendly also takes the fuss out of trying to keep up with how many students have registered for your classes, so there's no risk of overbooking. Only your available class times are accessible. When students sign up, they'll have a front-facing calendar view to guide them in picking a time and day that works best for their schedule. And if that time slot is full, then it will be greyed out. Once they register, their appointment will be automatically input in Kicksite, and they'll even receive day-of reminders about their class or appointment with you.
As always, we're here to help! If you need help making sure everything is properly set up or something doesn't look right, we've got dedicated training specialists to help get you rolling, answer your questions, and help you troubleshoot your issues. *
So Seamless, So Easy
Do you have three minutes? Because that's all it takes to integrate Calendly and Kicksite. It's really that easy! Once you've created your classes within Calendly, the hardest part is keeping up with the demand for class slots. Get the word out to your prospects and students, by simply copying the Calendly link to a single class or appointment and adding it to a General Announcement in Kicksite for all to access. There's also the luxury of getting real-time updates, so if a student cancels or reschedules, it will show you in their history.
We hope you're just as excited about Kicksite's integration with Calendly as we are! Be sure to give us your feedback and let us know what other integrations you'd like to see us explore.
*troubleshooting ability may be limited as Calendly is not a Kicksite product. We will always do our best and go above and beyond to troubleshoot the issue, but some issues may require seeking support through Calendly and its staff.