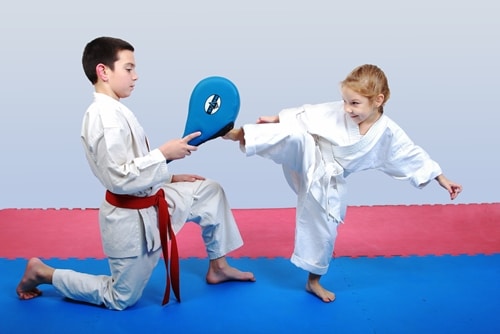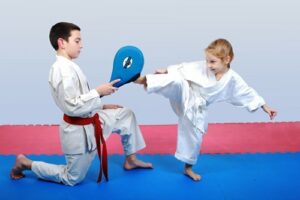 Nick Keene of Glendale, Arizona, enjoyed being an engineer, but knew his true passion was teaching martial arts. He got his first taste of the sport as a kid and was reintroduced to it as an adult when his young sons took martial classes. After Keene's long days at the manufacturing plant, he got involved in an instructor-training program and practiced the sport with his kids.
According to AZ Central, Keene loved martial arts so much that he earned his black belt and helped open a tae kwon do school, which he would eventually own.
"I loved seeing these kids come in and achieve their goals," Keene told AZ Central. "Loved seeing grandparents just cry and thank us for what we've done. It just got me hooked."
Things were tough when he and his wife Anne first took ownership of their martial arts school in 1998. In fact, they didn't even earn a paycheck for the first six months. At the end of the year, Keene finally started making a profit and the business continued to prosper. Although the business experienced some losses along the way, it always bounced back and remained a great place for young students to learn self-discipline and increase their self-confidence.
Keene told AZ Central he was OK with taking financial hits because he knew teaching kids martial arts would have a positive impact on them.
Sean Sisco,12, is one student who benefited greatly from Keene's lessons. When Sisco first signed up for martial arts classes, he thought it would just help him become more fit. However, four years later, the student earned a black belt, became physically stronger and more self-confident.
"There's been a huge difference in my self-confidence," Sisco told AZ Central. "I'm more confident when talking and interacting with people. The self-discipline factor allows me not to procrastinate. I do my work on time."
Keene said his role as a martial arts instructor is similar to his former position as an engineer because both jobs involve projects taken from concept to final product.
"In a lot of ways, that's what I do here," he explained to AZ Central. "Kids are not quite where they should be and we see the finished product walk out the door."
Keene's story shows martial arts can have a powerful impact on kids. The sport doesn't just offer a good way to stay in shape – it also builds self-esteem and self-discipline. According to Mimi Johnson, a spokeswoman for the American Academy of Pediatrics' Committee on Sports Medicine and Fitness, kids are usually ready to start martial arts classes when they turn 6.