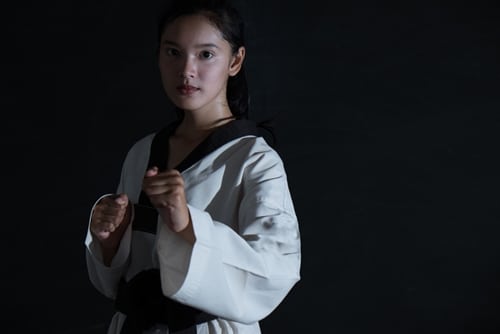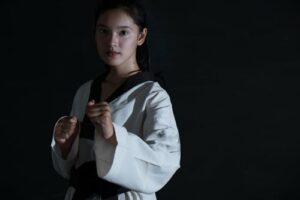 When it comes to the martial arts industry and film, many people focus on the notable male experts of the craft. However, women make up a large number of professional martial artists. They have even proven to be just as competent in a fight as men – if not more so! Here are some notable female martial artists that all fans should know:
Keiko Fukuda
Fukuda died at the age of 99, but her impact on the practice of judo will never be forgotten. She was the highest ranked woman in judo history and learned the craft from the inventor. Martial arts ran in Fukuda's family. According to the New York Times, her grandfather, who died in 1880, was a samurai and jiu​-jitsu master who taught the creator of judo, Kano Jigoro.
Though he died in 1938, Jigoro told his students to travel the world and teach judo. Fukuda promised she would and kept her word. In fact, she took this promise so seriously that when she found out that she had to give up judo in order to take part in her arranged marriage, she bailed on the marriage instead of judo! She went on to develop a gentler form of judo, known as ju-no-kata and reached the highest level of judo possible – 10th dan black belt. This is even higher than the inventor reached.
Mayu Hamada
Hamada is only 22 years old and has represented Japan in the Olympic games in 2012 and 2016. This taekowndo practitioner was the youngest who ever participated in this area of the games. She competed in the World Championships twice and received a silver and gold medal. She also received a silver medal in the Asian Games in 2014 and a bronze in the 2012 Asian Championships. Rocket News reported that her original goals upon graduating junior high was licensed to be a speedboat driver. However, her father talked her into keeping up with taekwondo instead. If she ends up becoming a speedboat racer in the future, she'll probably be unstoppable there too!
Gina Carano
In addition to being an accomplished actress, with roles in action blockbusters such as "Fast & Furious 6" and "Deadpool," she's also a mixed martial arts fighter. According to her official website's biography, she got her start in Muay Thai and later jumped into the cage where she took on female fighters like the legendary Ronda Rousey. She's also the first recipient of the "Chick Norris Award," an award for the best female action star From ActionFest, an annual film festival that focuses on action movies. Though she is on hiatus right now focusing on films, she has the ability to boast that she's only lost one fight in her career!