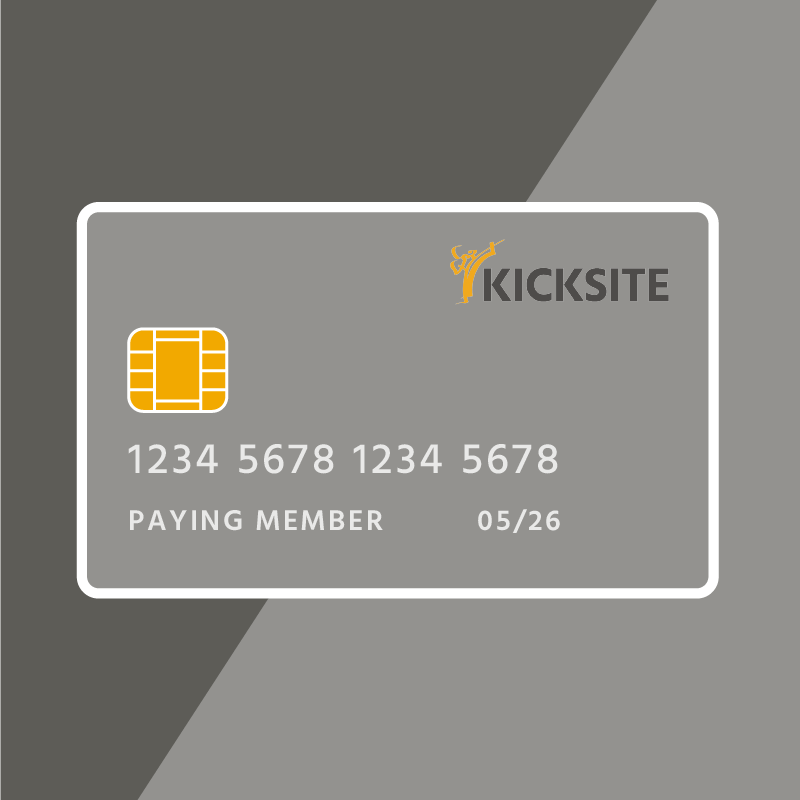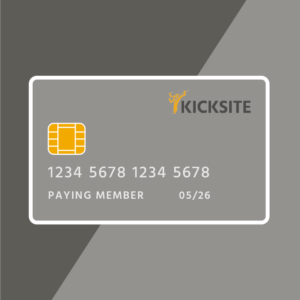 On April 22, Visa and Mastercard adjusted their interchange fees for merchants. While the changes were based on purchase category, and certain types of small businesses saw a drop in rates, overall the adjustments represented an increase in the fees that retailers pay when credit cards are processed. So what does this mean for you and your martial arts school or gym? We'll break it down.
What are interchange fees?
Let's start with the basics. Interchange fees are additional costs that are tacked onto every credit card transaction in order to compensate issuing banks, pay for consumer rewards, and ensure anti-fraud measures. Retailers and merchants foot the bill for these additional fees, which generally represent a small percentage of the total amount spent during the transaction. That percentage is actually determined by a number of complex underlying variables like card type, business type, transaction type, etc.
So why are they being raised?
According to Visa and Mastercard, the need for the latest adjustment is rooted in the recent surge in e-commerce, particularly during the pandemic. In 2022, US online retail sales are expected to hit $1 trillion for the first time ever. Even further, there continues to be an overall shift from cash to credit – more than half of Visa customers surveyed in January said they expect to be completely cashless in the next decade. With the increase in card payments comes an increased need for cybersecurity and fraud protections, and that's where the interchange fees come in. 
Why is it valuable to continue accepting card payments?
Though it can be scary to see the words "fee" and "increase" in the same sentence, the sky is definitely not falling, and there's an inherent benefit to accepting card payments, even in the wake of minor fee increases. As noted above, consumer preference continues to shift from cash to card, and e-commerce is seeing massive growth as people become increasingly comfortable with digital payment methods. 
Further, as Bankrate's Ted Rossman notes, there's ample evidence that shoppers spend more when they use cards because parting with cash feels more painful. With this "out of sight, out of mind" mentality when it comes to card payments, setting up automated billing could be a valuable piece of your business' retention strategy. And when it costs 5x as much to acquire a new customer vs. retaining an existing one, retention should be top of mind as you plan for the future.
What's Kicksite doing about it?
For our billing services, Kicksite is proud to partner with BASYS Processing, a neighbor of ours right here in the Kansas City area. With an A+ accreditation rating from the Better Business Bureau and an intense focus on providing world class service, BASYS aligns perfectly with our own values here at Kicksite. We've been in close conversation with them in recent weeks and want to reiterate: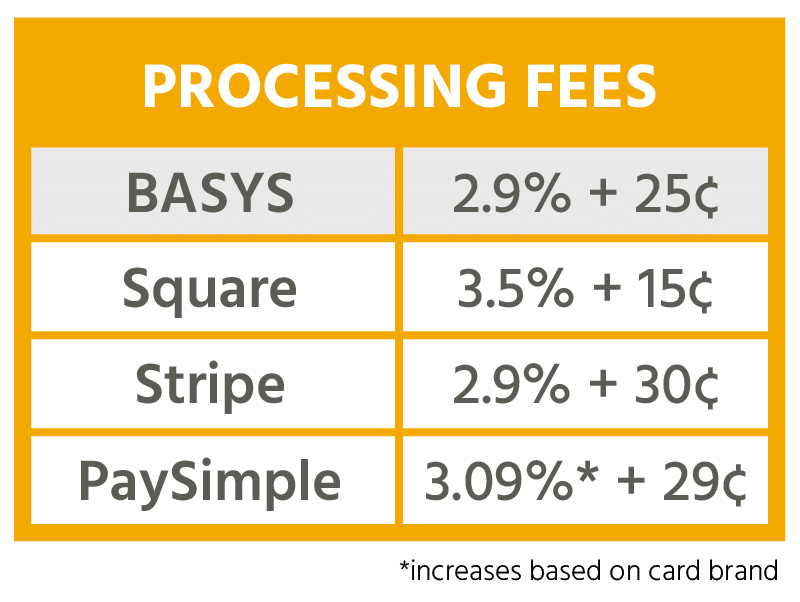 BASYS and Kicksite are committed to keeping your flat rate pricing program unadjusted. Because of the aforementioned interchange feeincreases, our cost to provide processing has increased and we've chosen to pass this cost as a part of access to our payment portal – iQ Pro.
BASYS and Kicksite are happy to leave your flat rate pricing program unadjusted as you grow your business – other merchant programs may increase these processing costs as you have more payment processing volume.
Access to the BASYS payment portal (iQ Pro) did not increase by $29; rather, it increased $14, making the total cost $29 per month. 
Access to the BASYS payment portal (iQ Pro) via the Kicksite partnership continues to provide timely processing and access to industry leading rates. 
While the increasing cost of payment processing is unavoidable, we appreciate our customers' understanding and are committed to providing a program that will continue to be the most dynamic and competitive program on the market.