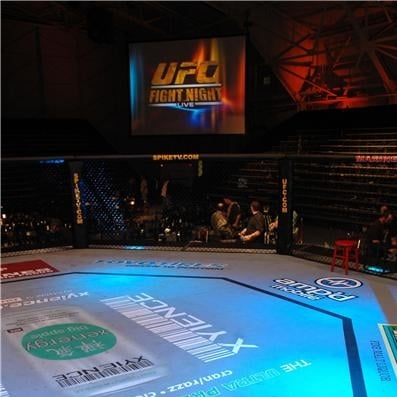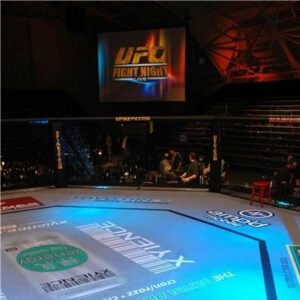 Mixed martial arts has become a growing phenomenon in the U.S. MMA has created a generation of fans who enjoy watching a sport that incorporates many different forms of self-defense disciplines. As a result of such intense interest, schools that teach martial arts have become in high demand.
"The past five years, in particular, have seen the growing acceptance of MMA under the guidance of Ultimate Fighting Championship (UFC), the largest MMA promotion company in the world," Dmitry Diment, an analyst with IBISWorld said in a recent press release.
The market research firm studied the growth of the martial arts studios industry, which is driven largely by the rapid rise in popularity of MMA. The sport has generated increased interest in controlled hand-to-hand combat and popular fighting styles such as jiujitsu, Muay Thai, taekwondo, karate and judo. Over the next five years, enrollment in martial arts classes – both in a traditional classroom setting as well as private instruction – is expected to increase exponentially.
One example of this is a former professional wrestler who is looking to make his mark in mixed martial arts.
Former WWE superstar CM Punk to make UFC debut
CM Punk, a former WWE title holder, walked away from the sport in January 2013. Since then, he's kept a relatively low profile, but Sports Illustrated recently reported that the ex-professional wrestler had begun jiujitsu training in California with Rener Gracie, a fourth-degree black belt and lead instructor at the Gracie Jiu-Jitsu Academy, as well as co-founder of Gracie University.
Now, according to The New York Times, Punk is preparing to compete in his first UFC match in the fall of 2015.
"Part of the reason I'm doing this is just to maybe inspire one kid, one kid who's told he can't do something," Punk told The Times. "If I try and fail, at least I've tried. And a true failure is not trying."
Rener Gracie told Sports Illustrated's Fansided blog that CM Punk's dedication learned from years as a professional wrestler has served him well in his jiujitsu training. While Gracie hesitated to remark on how successful Punk would be in MMA, he is confident that the ex-wrestler would give an effort that fans of the sport would be proud of.
A professional wrestler moving from the squared circle – as the wrestling ring is commonly referred to – to the octagon is a unique move. However, it is a clear illustration of how popular mixed martial arts has become. Given his enormous fan base that he built up over years of competing in the WWE, CM Punk should serve as an inspiration for those looking to participate in martial arts training in preparation for MMA competition.
This is great news for martial arts school owners who understand the direction the industry is moving in and are adjusting their training and marketing strategies as a result. The growth of MMA will have a direct impact on the popularity of martial arts as a whole.