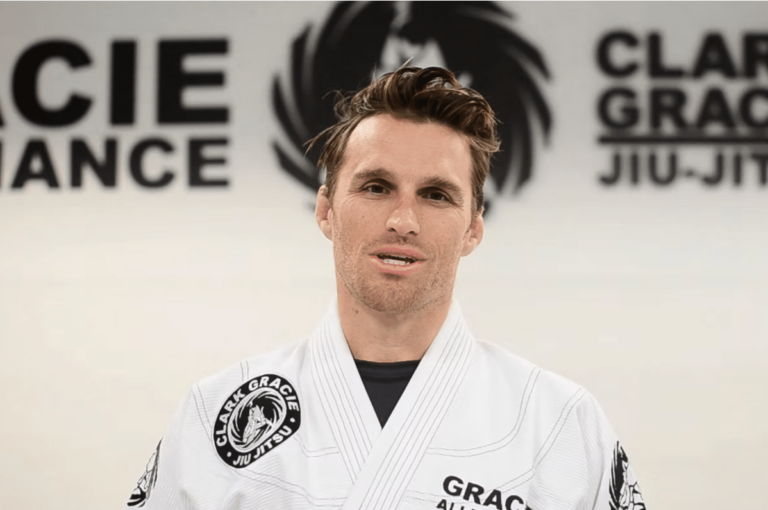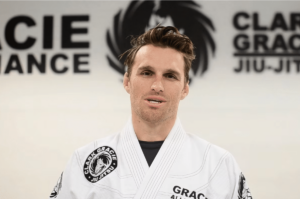 Clark Gracie, owner of Clark Gracie Jiu Jitsu and the Gracie Allegiance Association, is a 3rd degree black belt under his Father, Grand Master Carley Gracie. He currently lives in San Diego, California as an owner, instructor, and competitor.
1.) For those that do not know, can you tell us about your jiu jitsu history and family history?
I originally started training jiu jitsu around 3 years old, probably like most Gracie's, in our living room under my fathers instruction. My Father, Carley Gracie, is the 11th son of Carlos Gracie Senior. My Dad was the first one of the family to come and teach Gracie Jiu Jitsu in the United States in 1972. My grandfather Carlos was the first person to learn from the Japanese Champion, Mitsuyo Maeda, as a teenager and develop the Jiu Jitsu he learned into the Brazilian Jiu Jitsu we continue to learn today. I have done my best to follow my families tradition in representing myself and my family name by competing and teaching the art around the world. 
2.) What is your favorite thing about being a gym owner, professor, and competitor?
I have to say, from a teacher's perspective, the greatest reward is to be able to see my students perform the techniques that I teach them, especially the moves that I do. I have been very fortunate to enjoy teaching and have been invited around the world to do seminars, camps, and continue to grow my team internationally. This has given me the opportunity to connect and build relationships with amazing people around the globe.
3.) What technique is your favorite to use/teach?
Some of my favorite techniques are the Omoplata and Kimura submissions. 
**If you do not know, Clark is famous for his use of these submissions, and has done many instructional series on the Omoplata and Kimura systems, which you can check out here. 
4.) Who or what is your biggest inspiration?
My biggest inspiration is for sure the development and endless evolution of our art. I can never stop learning, and I can never find a dull moment. 
5.) What are your favorite things to do outside of Jiu Jitsu?
I love spending time with my family, especially enjoying the great outdoors. Living in San Diego it is not hard to appreciate it. 
If you live in San Diego, and are looking for a place to train, or are visiting, head over to https://clarkgracie.com to find out more information. And if you are interested in learning online from Clark, head over to https://www.clarkgracieconnected.com/ to learn more!
For more information on our sponsored athletes, click here.