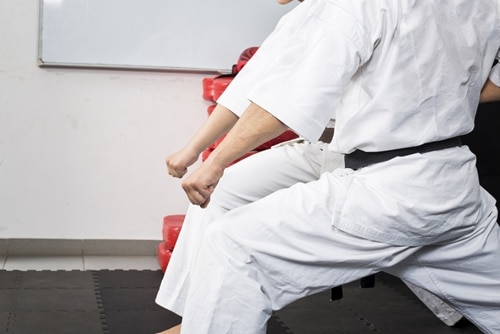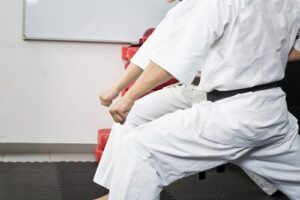 Now that you've decided to begin practicing a martial art, you need to choose the right studio for you. Don't worry, it can be difficult to choose one from so many good options. Regardless of which martial art you choose, you can rest assured you're bound to gain all the benefits of practicing martial arts in general. You will get into a regular exercise routine, learn self-defense and even sharpen your discipline and focus.
That said, there are some significant differences in the different forms of martial arts at different studios. Beginning to research studios, it's a good idea to have an idea of what you are looking for. Here are three questions to ask yourself as you make a decision:
1. Do you get along with others at the studio?
If you don't like the instructors or other students at a martial arts gym, it's likely you won't often attend classes and seminars held there. Start your research by exploring the people at different studios. You don't have to go in person all the time. Look at reviews online (sites like Yelp are often helpful) to see what past students have to say about the studio. Cross off ones that have a bunch of negative reviews. This will save you the time of stopping by all of them. It's important to have an instructor who is both knowledgeable and personable, especially when you're learning something like self-defense. Having the correct instruction goes a long way in helping you best learn to protect yourself. It's a good idea to sample a class at studios if one is offered.
2. What do I want to get out of this?
Martial arts have quite a few aspects in common. Most will offer some form of physical exercise while teaching you plenty about discipline and self-control along the way. But that said, there are some major fundamental differences between different schools of martial arts. Tai chi focuses more on the breathing side of exercise, which can be especially helpful for demographics a little less inclined to participate in rigorous physical activity regularly, like the elderly. On the other end of the spectrum, sports like boxing and Brazilian Jiu-Jitsu involve a lot of grappling, and are sure to keep your heartbeat at a high level almost the entire time. Examine your fitness needs as you decide which martial art is right for you. Additionally, there are competition options at a lot of studios for a few different martial arts. Karate and taekwondo are two of the most practiced forms of martial arts in the U.S., so if you're looking to compete, these may be the ones for you.
3. Is it convenient?
Another factor that should go into your decision is the sheer convenience of taking classes regularly in a martial art. First, take the time to examine your own schedule. Some studios have classes available both in the mornings and evenings, but some only offer classes at select times throughout the week. Make sure the available times and days align with your work and personal schedules so that you can get into the habit of regularly practicing a new martial art. It's also a good idea to look for a martial arts studio in your neighborhood. Long commutes between your home and a studio can be problematic, especially if you live in a region with bad weather in the winter.