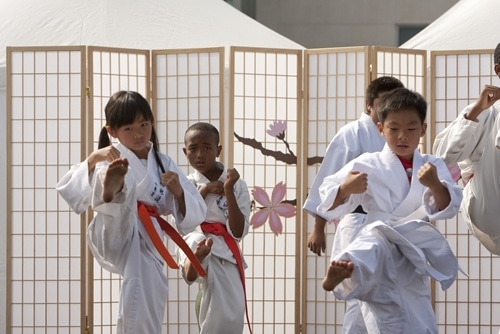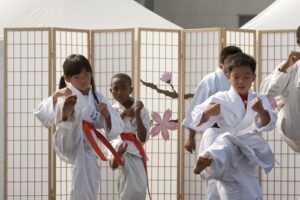 Generally speaking, martial arts schools train students of all ages in karate, taekwondo and other self-defense disciplines. However, most classes are catered to young children.
Parents sign their little ones up for a variety of reasons. Some want their kids to be able to protect themselves as bullying has become all too common in schools today. Others see martial arts as a way to get their children to develop social skills and not be apprehensive when it comes to taking part in group activities.
However, despite the many benefits of enrolling kids in martial arts classes, there is still one question that many parents ask themselves when mulling over this decision: At what age should I sign my child up to begin training? Given the importance of the question, there is much debate surrounding the answer.
"Six is usually a good age to start classes," Mimi Johnson, a spokeswoman for the American Academy of Pediatrics' Committee on Sports Medicine and Fitness, told Parenting Magazine. Many consider this to be the age when children have developed a certain level of dexterity and muscle control to perform different moves and counters without injuring themselves or others.
However, a blog post from Master Cho's Tae Kwon Do and Martial Arts stated that four is the age when children can safely train in the art of self-defense.
"Our experience has shown that children age four and up will be able to take the greatest advantage from taekwondo classes," Master Cho wrote.
Whatever the age a parent decides to enroll his or her child into martial arts training, it's important to ensure they are actively participating and having fun. This will keep them interested and allow parents to feel confident that their children are benefiting from participating in classes.