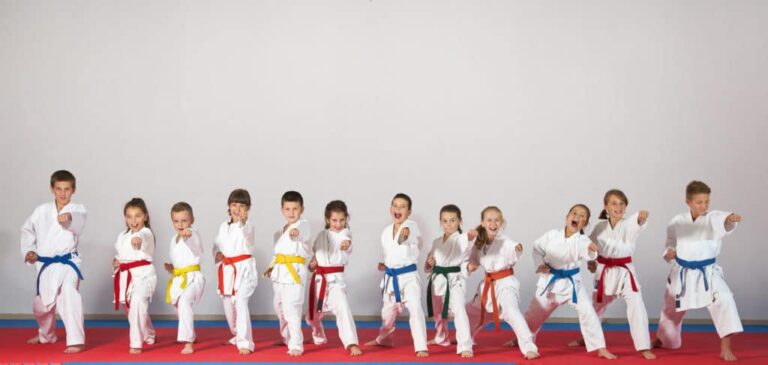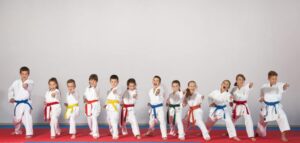 A martial arts school is only as successful as the number of students who enroll for training. Yes, having a nice facility with state-of-the-art equipment and teaching disciplines like taekwondo and karate at the highest level helps, but none of that matters if people aren't interested in signing up for lessons.
Increasing enrollment is a challenge for many schools. However, there are best practices that will help keep student enrollment numbers from dwindling. Turtle Press, a publisher of martial arts instructional books and videos, offers several strategies that schools can employ to maintain a level of profitability:
Here are 8 ways you can increase student enrollment in your dojo:
"Refer A Friend" Program
Word of mouth advertising is the best marketing strategy there is because of two reasons: free marketing and target market reach. Students who are happy with the level of training they receive, they will more likely spread the word to others interested in training martial arts. Creating a "refer a friend program" that allows your students to receive a free private lesson or some type of merchandise with every referral will create more of an incentive to spread the word about your gym and the programs you offer.
You could also implement a social media post referral where every time they post your free trial offers to their social media platforms, they receive a free t-shirt or an extra 15 minutes on the mats during a private lesson. Boost Fitness Marketing has a great article on a step by step approach to implement a "Refer A Friend" program. 
Work With Schools In Your Area
Offering free seminars to local schools will bring awareness to students about not only the benefits of martial arts but also the special classes you offer. This is your time to shine. Show them why your dojo is the one to join if they are considering training martial arts. A quick 15-30 minute demonstration of some techniques you teach and why martial arts is beneficial to them is a great start! If you can hand out brochures about your gym, that is even better. The students can show their parents what they learned in your seminar in a professional manner and that will double your chances of increasing enrollment rates.
Host Birthday Parties
This is a great way to show off your dojo and get prospects inside the door. It's a perfect way for not only kids to get a feel for what your dojo is like but also for the parents to see inside as well. When you host birthday parties, you are bringing in prime prospects for your programs. They are your student's friends, which makes them your target market. You can be as creative as you want for birthday parties but ultimately you want to focus the activities around learning martial arts in a fun way. The more creative and out of the box ideas you can come up with, the better. If the birthday party is a success then chances are, word will get around and more students will want to have you host their birthday parties at your dojo in the future.
Here's a couple of fun activities you can use:
Obstacle course

Learn martial arts training session

Breaking boards contest

Pinata breaking

Skill engagement with your black belt instructor

Kickboxing
Take Advantage of Social Media Platforms
Sometimes it's hard to get prospects into your martial arts school  to see what you have to offer. Social media is a great tool for marketing your school by bringing awareness to those prospects. Everyone you know now a days has some sort of social media platform, whether it's Facebook, Instagram, Twitter etc. Creating an account for your dojo will allow more people to see what awesome things you are doing in your martial arts school.
Adding your students to your platforms can help bring awareness to their friends as well. You can even take it one step further and add an incentive for every time your students posts about your dojo to their social media platforms. For example, if a student posts 10 times on their social media platforms with a picture of your school or a video of a class they have participated in and what they have learned in that class. This is a free marketing tool for your school and it is spreading the word across to all your target markets.
These are just a few of the strategies to implement if you are serious about increasing your Martial Arts enrollment. If you want the full guide, click "Get Your Guide" below to receive our guide today!
---