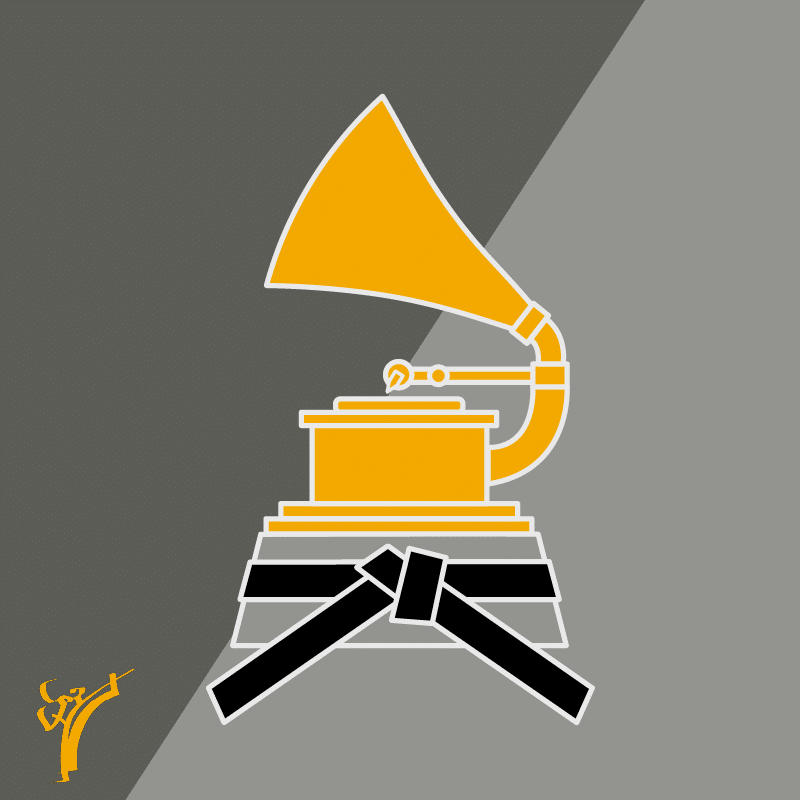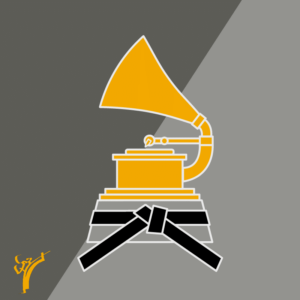 The 64th Annual Grammy Awards are upon us, taking place on Sunday, April 3rd. Though they'll be celebrated for their musical prowess, you might be surprised to hear that a number of artists nominated for Grammys have ties to martial arts, from being diehard fans to even training themselves. Check out these 7 Grammy-nominated musicians with martial arts connections:
WILLIE NELSON HAS TWO BLACK BELTS
The oldest musician on this list, Willie Nelson is also the most experienced in martial arts, having studied for over three decades. His highest honor is a 5th degree black belt and the title of "Master" in Gongkwon Yusul, a modern Korean martial art system that was founded in 1996. Before he pursued Gongkwon Yusul, Willie trained Taekwondo, earning himself a 2nd degree black belt. Willie is nominated for Best Traditional Pop Vocal Album this Sunday, so we'll see if he can rack up another (albeit slightly different) achievement!
DMX PAID HOMAGE IN FILMS, ATHLETES PAID HOMAGE TO HIM
The late DMX has a posthumous nomination for Best Rap Song in this year's Grammys. While he may be best known for his dark, gritty rhymes, he had a blossoming secondary career in acting, with a number of films on his resume that centered around martial arts. He joined forces with actor and martial artist Jet Li twice – first in 2000's Romeo Must Die, and again in 2003's Cradle to the Grave. He similarly teamed up with Steven Seagal twice, in 2001's Exit Wounds and 2019's Beyond the Law. Unsurprisingly, numerous MMA fighters used his music for walkout songs over the years, and the likes of Anderson Silva, Frank Mir, Derek Brunson and more paid tribute to him on social media after his passing in 2021.
View this post on Instagram
DEFTONES GET NICK DIAZ HYPED UP
It's one thing to use an artist's song for a single walkout and recognize their ability to get you pumped up. It takes it to a whole new level when you consistently use the same band for more than a decade, establishing their position as an MMA hype music machine. Deftones, nominees for Best Rock Performance and Best Metal Performance, have been given that honor thanks to Nick Diaz. The MMA fan favorite has been using Deftones songs for his walkouts for most of his career, most notably "Feiticeira". This track has accompanied him during his entrance to notable fights against opponents like Carlos Condit, BJ Penn, and Anderson Silva. But Diaz has dabbled in other Deftones songs too – for 2010's DREAM 14 he walked out to "Diamond Eyes", and at 2021's UFC 266, he made his triumphant return to the tune of "Ceremony".
BTS, MEET TKD
South Korean K-pop group BTS has no shortage of honors under their belt: they're the best selling musical artist in South Korean history, have garnered over 150 music awards across South Korea and the United States, earned the first RIAA certification for a Korean artist in the United States, and are the only foreign artist to receive Diamond certification for a single in Japan. But beyond music, two musicians within BTS have additional martial arts honors that well…ARE belts. Jimin's experience includes training for over 8 years in both kendo and taekwondo, in which he has a black belt. Meanwhile Jungkook has also trained in taekwondo for many years and has achieved a red and black belt. Needless to say, if they win the award for Best Pop Duo/Group Performance and someone bum rushes the stage (looking at you, Will Smith), they might be in for a world of hurt. 
BRUNO MARS, UFC SUPERFAN
In the Silk Sonic song "Skate", crooner Bruno Mars sings the lyrics "Put me in a jam with her ex-man in the UFC." It might seem like a throwaway reference to the mixed martial arts organization, but if you dig a little deeper, you'll find that Bruno Mars has been vocal about his UFC fandom for many years. Going back as far as 2015, he hasn't been shy about showing his love for MMA through social media, posting photos from fights, interacting with UFC on Twitter, and even showing off his own UFC apparel on Instagram. And just last year, UFC returned the favor by paying tribute to Silk Sonic's album cover with their Max Holloway vs. Yair Rodriguez promo graphics (which, of course, Bruno responded to). Bruno might be best known for his soulful love songs, but clearly the man has a rougher side to him that loves a good fight too. 
COLDPLAY'S CHRIS MARTIN "KICKS LIKE A DONKEY"
Best Pop Duo/Group Performance nominees Coldplay probably don't come to mind when you think of musicians that might dabble in martial arts. But lead singer Chris Martin has been training for quite a while and has even had a session with one of the most notable names in MMA coaching. Back in 2017 after Coldplay performed a sold-out show in Dublin, Martin visited Straight Blast Gym owned by John Kavanagh, who has been training former UFC double-champion Conor McGregor since 2008. Martin got a session in with Kavanagh, who described the singer as having heavy hands and saying that he "kicks like a donkey." And as the icing on the cake, Martin later revealed that Kavanagh gave him some valuable advice in another (calmer) aspect of life: power napping.
View this post on Instagram
ROB ZOMBIE BRINGS FIGHTERS TO LIFE
He may not be as prolific as Deftones when it comes to walkout music presence, but Rob Zombie has still solidified himself as a frequent go-to for MMA fighters trying to get amped up for a bout. The rocker, nominated for Best Metal Performance, has two fighters in particular who have leaned on him for inspiration: Cortney Casey and Tim "The Dirty Bird" Means. Casey has shown pretty obvious affection for his song "Living Dead Girl" in the past – she used it for entrances at 2017's UFC 211 and 218, plus last year's UFC Fight Night 197. Means' choices have dug a bit further into Zombie's library, going with "Feel So Numb" for 2014's UFC on FOX 12, and walking out to "Dragula" for 2015's UFC 184.