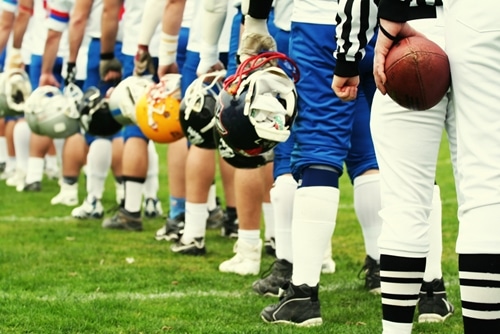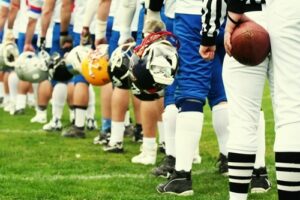 Although martial arts is considered a sport in and of itself, many professional athletes who play other sports train in martial arts so they can improve both their athletic performance and mental fortitude. Bleacher Report offers many examples of such athletes from professional golfers to football players. Every athlete takes away something different from martial arts. Here are six of those athletes:
1. Phil Mickelson
This professional golfer, who has won five PGA major championships in his career, practices kung fu and Taekwondo. He attributes his ability to focus on the golf course and his control over his body to the practice he's had in martial arts.
2. D'Brickashaw Ferguson
This 6-foot, 6-inch tall, 310-pound offensive tackle for the New York Jets is a black belt in karate, and his father is a karate instructor. In addition, Ferguson practices Taekwondo. He will be the first to tell you that his training in martial arts has vastly improved his coordination and discipline. When asked if his background in karate helped on the football field, Ferguson told Yahoo Sports, "I think it really helps with the discipline."
3. David Akers
Six-time Pro Bowl kicker David Akers consistently trains in the martial arts of jiu-jitsu and karate. At one point, he held a share of the record for the longest field goal in NFL history, too. Maybe all of the kicks he practiced in martial arts translated to a positive result on the gridiron.
4. Clay Matthews
During the last NFL lockout in 2011, NFL linebacker Clay Matthews took the time off from work to train in mixed martial arts. According to the Los Angeles Times, the players wanted to accomplish two things by training in martial arts. First, they wanted to condition their bodies to be able to stay healthy, given the brutal nature of football. Secondly, they wanted to train their minds to be stronger than their opponents'.
5. Jared Allen
The five-time Pro Bowl linebacker spent time with Clay Matthews training at the same MMA gym in Los Angeles during the lockout.
6. Shaquille O'Neal
Shaq is a whopping 7-foot, 1-inch, 325-pound retired NBA center who enjoys training in mixed martial arts. At one point, he challenged retired MLB star (and fellow mixed martial arts student) Jose Canseco to a fight. He was at the forefront of the push to legalize MMA in the state of New York.