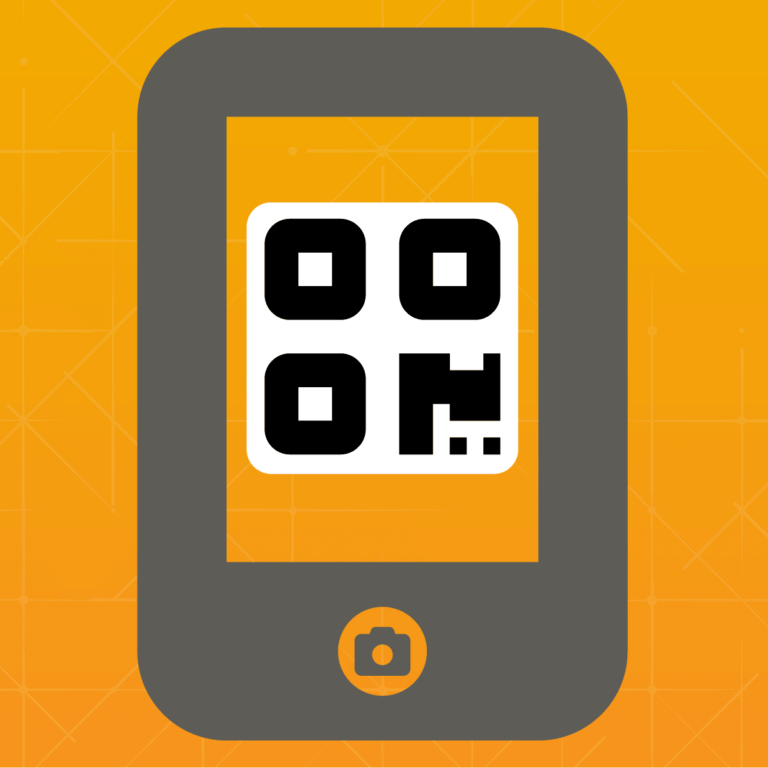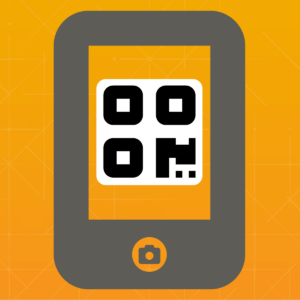 QR codes may have one of the biggest marketing comeback stories ever. The QR code was originally developed in the 1990s as a way to track vehicles during the manufacturing process. Marketers began to adopt the black and white squares in the late '90s and early 2000s, but the interest seemed to fade quickly as the years went on.
Then, along came 2020. More specifically, along came Covid-19. The pandemic breathed new life into QR codes as a means of providing important information to people in a touchless way. Since then, QR code usage has once again exploded, and now you see them everywhere you look: billboards, TV commercials, bars and restaurants, and even museums. And they don't just exist, they're actually being used. In a survey of US shoppers conducted in June 2021, 45 percent of respondents reported using a QR code to access marketing or promotional offers.
In 2022, we implemented a QR code generator into Kicksite's Marketing Tools as a way to promote landing pages and lead capture forms. This new feature makes it even easier to share your gym or martial arts school's landing pages and encourage new signups. But you might be wondering how you can best utilize these funky looking icons. Below we've compiled details and helpful tips for 6 effective ways to use QR codes:
QR codes on business cards
QR codes on window or door clings
QR codes on stickers
QR codes in print ads
QR codes on your phone lock screen
QR codes on student gear
QR codes on business cards
Business cards may not be as ubiquitous as they once were, but they can still be a valuable (and easily distributed) tool for passing on information to promote your gym or martial arts school. And now, placing a QR code on your business card allows you to bridge the physical-digital marketing gap in an interactive way. It might seem most obvious to use a vCard QR code on a business card so people can immediately save your contact information to their cell phone. But why not mix things up and have it send people to your landing page instead? They can learn more about your business and immediately jump into signing up for a free trial or even a full-blown paid membership.
Pro tip: Business cards don't give you a ton of real estate to work with (standard size is 3.5" x 2"), but you'll want to make sure that your QR code is at least 0.8" in size. This is widely considered the minimum dimensions needed for a QR code to ensure that it can be scanned properly.
QR codes on window or door clings
In a dream world, everyone who walks by your business feels compelled to walk in and check things out. But in reality, that's not always the case. Fortunately, QR codes provide a great opportunity for those passersby to take a virtual "tour" on-the-go and learn more. A static cling for your glass door or windows is a simple and affordable way to display a QR code that leads to your landing page and allows people to sign up without stepping in the door.
Pro tip: It might be tempting to try to remove the white background from your QR code so that the glass serves as a transparent background, but resist the urge! Movement and inconsistent lighting behind the glass will make it difficult (or even impossible) for people to scan properly. Keep that white background when you print your decal and so there's plenty of contrast!
QR codes on stickers
Stickers! You can put them anywhere! Well, within reason and legal limitations, anyway. Whether they're slapped on your car, a laptop, or the myriad of stickerable objects in between, stickers allow you to turn just about anything into a billboard. And with all kinds of sizes and shapes available, stickers open themselves up to a lot of fun customization options to really express your brand. And while you're at it, why not include a QR code leading to your landing page?
Pro tip: No matter what size or shape of sticker you decide to produce, you'll want to make sure you include a very clear call-to-action in your design. Unfortunately, there are QR code scammers out there, so it's best to make it clear why someone is (and should be) scanning your code if they randomly stumble across your sticker. This lends legitimacy and additional context to your business' promotional materials.
QR codes in print ads
In an increasingly digital world, you might think print advertising is on its deathbed. But you'd be wrong! A recent FinancesOnline study found that 82% of consumers trust print ads the most when making purchase decisions. So if you're considering this time-tested form of marketing by investing in local print ads, why not incorporate your QR code as an extension of your ad? In this day and age, having a digital experience tied to physical media is not only accepted, but oftentimes expected. Capture interest with a compelling print ad, then send them to your business' landing page to close the deal and secure a membership.
Pro tip: If you're putting your QR code on a white background, make sure there's a "quiet zone" surrounding the code. In layman's terms, don't cram a bunch of stuff right next to the black squares and bars on your QR code! Having this buffer area will make it easier for phones to understand where the code starts and ends, and makes the code more scannable.
QR codes on your phone lock screen
Trying to spread the word via QR code in the least expensive way possible? Here's a great option that will cost you zero dollars and gives you an instant way to share your landing page. Put your QR code on your phone's lock screen! If you find yourself in a situation where you've struck up a conversation with a potential lead, you can simply whip out your phone and prompt them to scan your code without even having to unlock it.
Pro tip: Mind your proportions and positioning. Although your phone screen is vertical, you absolutely don't want to stretch your QR code vertically to fill the space (this will make it unscannable). Maintain the square proportions of the original code and make sure it's fully visible on your screen. You'll also want to be sure it's not obscured by the clock or any other system icons.
QR codes on student gear
Your students are likely already some of your biggest champions. While they may be promoting your gym or martial arts school through word-of-mouth advertising, QR codes can add a physical, interactive element to their advocacy. If you provide apparel, a subtle QR code on the back neck of a t-shirt or rashguard can be a simple way for your students to encourage immediate sign-ups while they're out repping your school. Other accessory items like water bottles or patches can also be great conversation pieces and methods for sharing your landing page QR code via your members.
Pro tip: Remember that QR codes are best suited for flat surfaces. So while there's a lot of fun promotional items and gear out there, anything with an irregular or uneven surface will make it less likely that potential customers can scan your QR code.