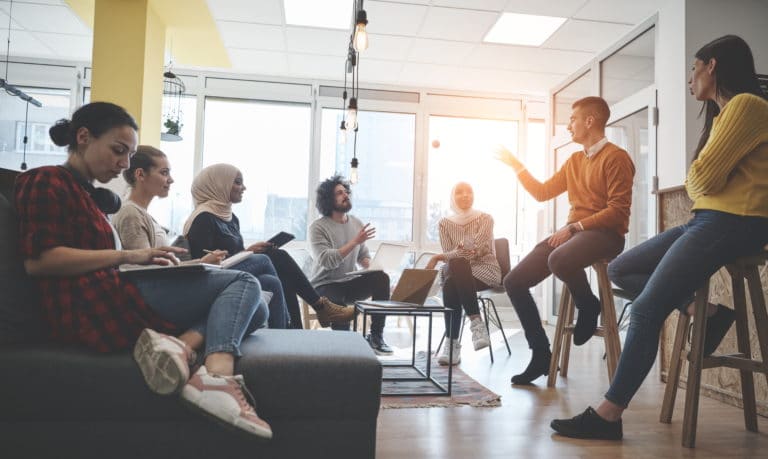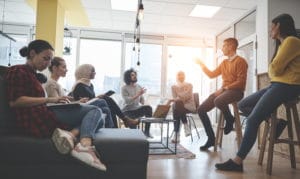 Between opening the doors in the morning and locking them at night, you're doing everything for your business: dealing with clients, cleaning the restrooms, ordering supplies, paying bills, talking to the landlord about that leaky roof, running by the print shop to pick up flyers, and somehow maybe even managing to squeeze in some social media marketing. You've been doing it all since day one, so why not keep doing it, right?
Studies show that entrepreneurs have a hard time delegating tasks to others. It's no surprise since small business owners like you had to get used to doing everything in order to start your business. But just because you can do it all doesn't mean you should. Not only could it cause burnout, it severely limits your ability to grow your business. After all, the more time you spend on day-to-day tasks, the less time you have for generating new clients.
Ready to offload some of your work so that you can grow your business? Here are 5 tips to help you start delegating:
1.) Change your mindset
You've likely said to yourself, "I wish someone else could do this, but I don't have time to show them," or "it's faster to just do it myself." Initially, that may seem true. However, spending just a few minutes a day teaching someone else for a few weeks could lead to countless hours of your time saved in the future. If you change your mindset about your time and choose to invest a small amount of it in showing someone else the ropes, it will pay off greatly in the near future.
 The same can be said for a monetary investment. It's easy to get caught in the mindset that you can't afford to pay someone else. After all, you sometimes struggle to even pay yourself. However, paying someone else to do some of the lower-level tasks that are consuming your time should actually increase your profits.
 Say that you pay someone $10 an hour for 10 hours of work a week. That's $100 (plus payroll taxes and any benefits provided). You now have 10 extra hours of your time that you can spend on growing your business. Now, say that you can use those 10 hours to increase your weekly revenue by $300. You certainly wouldn't trade $300 in income for $100 in expenses. When you change your mindset, you'll see that you can't afford not to delegate.
2.) Make a list of everything you do
That's right. Write down everything you do, big and small. Sometimes the simple process of making this list will help you see tasks that be combined with others to save time or jobs that could be done more efficiently. Then sort the list: What do you do well? What do you love doing? What do you do poorly? What do you hate doing? Typically, we excel at tasks we enjoy and just manage to get by doing the tasks we do not enjoy. Fully understanding what those tasks are will help with the next step.
3.) Start delegating the tasks you dislike doing
The tasks you truly dislike doing are likely the tasks you aren't great at to begin with. It's time to take them off your plate so you can spend time on higher-impact work for the business. Can someone else answer voicemails at your school? Who else could be cleaning the bathrooms? Do you have someone who loves social media and can help market for you? With a little training, you probably have just the right person.
4.) Find a self-directed learner
"But wait," you say, "I still don't have time to train everyone." Fair enough. Find a motivated self-starter and let them train themselves. A self-directed learner will often find an even better way to do the tasks than you. So, let them. In doing so, you'll create a culture in which team members seek out and learn new skills in order to advance and grow as the business does.
5.) Move from do-er to leader
You'll further nurture a culture of self-directed learning by moving from a do-er to a leader. When you stop doing all the day-to-day work and start leading it, it shows your team that you are willing to turn over tasks to them if they are willing to invest some time in learning them. As their skills improve, make sure you reward them along the way.
 In a short time, you'll discover that you are on your way to developing a happy, motivated team that will strengthen your brand, attract new clients and allow you to fully enjoy the fruits of your labor.
 Want more tips for creating a productive, driven team? Kicksite created a handout to help you establish your own culture of self-directed learning. Identify the key individuals who have the desire to grow with your business and help them get started. Download your handout here.
Check out our Resources page for additional information on small business finance topics and follow us on Facebook to be notified about additions to our library for small business owners!