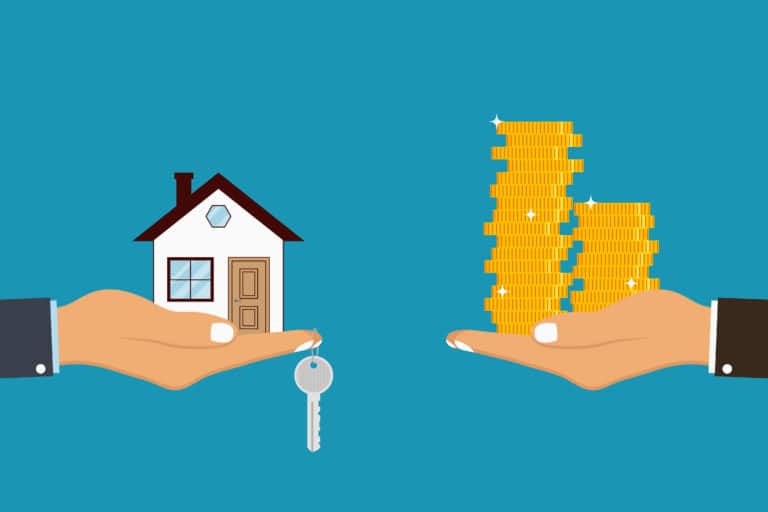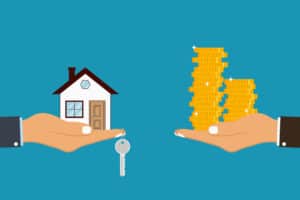 Rent: Every martial arts school owner's biggest enemy.
We're joking!
…sort of. With the reduced income brought in during the pandemic, school owners have been looking for ways to relieve their financial stress. Since rent is probably your largest expense, it's the best place to start. 
Lucky for you, some owners have found that their landlords have been willing to negotiate rent payments due to the hardships caused by COVID-19. In fact, according to NAIOP Commercial Real Estate Development Association findings, "Respondents spoke favorably about offering tenants reasonable rent relief packages to help them weather short-term disruptions associated with COVID-19. Owners most commonly offer tenants a few months of deferred rent that can be repaid over the remainder of the lease or rent abatement in exchange for a longer lease term."  
If you've yet to attempt to renegotiate your lease, don't freak out. It's not too late! 
However, don't wait until the pandemic is over and the economy finally recovers. If you've missed payments, that long-awaited post-pandemic period may not be your saving grace. Instead, it will be the time when your landlord shows up at your door asking for all of your past due rent. At this point, you're in a weaker position to negotiate.
Now, we know what you may be thinking – "I've already attempted and failed to get a break on my rent. What am I supposed to do now?" 
First of all, don't be disheartened. With the impact COVID-19 has had on the commercial rental market, you can still become more prepared to negotiate a better rate when your existing lease expires. 
Here are 4 tips and tricks to better equip you for that dreaded, but necessary, talk with your landlord:
1.) Start by reviewing your lease
Don't be afraid to ask questions. When does the lease end? Did you make a security deposit?

Read your lease thoroughly.

Most commercial leases contain a "Force Majeure" clause, which is triggered by an "Act of God" or "Act of Government" provision.

When prompted, this clause can sometimes excuse a tenant's performance or exclude payment of rent as one of the tenant's excused obligations. That being said, taking a good look at the clauses in your lease is well worth your time – not just now, but also when you're ready to sign a new lease.
2.) Communicate, communicate, communicate
When negotiating,

communication is your secret to success.

Talk to your landlord honestly, often, and preferably in person (safely masked and socially distanced of course).

An in-person conversation builds relationships far better than an email ever could, no matter how well it's written.

If that's not an option, your next best bet is a good old-fashioned phone call. 

Be specific! Tell him or her exactly what you need, while also being prepared to make reasonable concessions. If your landlord is willing to give you short-term concessions in order to help you survive this pandemic, expect them to ask for something in return that gives them long-term value over the life of the lease.

If your first attempt fails, don't be discouraged. Negotiations take several tries!
3.) Don't come empty-handed – bring honest facts and reliable information
First and foremost, if you're feeling stressed about your upcoming lease negotiation, know that you're not alone.

Negotiations can be intimidating for both parties.

If things get off to a rocky start, remember what martial arts has taught you: remain calm, composed, and respectful at all times.

Don't leave out the details.

Show specifically how the pandemic has impacted your business and its revenues

, and expect to be required to show some sort of financial proof to back up your claims.

Honesty is the best policy. Not sure how to put this old adage into practice when chatting with your landlord? Here's an example: "Local mandates limit me to 50% capacity. As a result, my revenues from normal tuition collections are down 50%. I have implemented online classes but must charge a lower rate for those, so I am only making up 25% of my losses."

Keep them updated. Tell your landlord what your school is up to now and what you'll be doing in the future in order to get your business back to pre-COVID levels.

Research local trends and ask yourself questions like, "Have my neighbors successfully renegotiated their leases?"

Look up comps. What are available spaces going for given the current conditions? If the market is showing reduced lease rates, your landlord is more likely to negotiate with you.
4.) Now that you're well-prepared, ask questions about what you can expect
If you made a security deposit, is your landlord willing to apply that to your past due rent? 

Does your research show that you can get a lower rate somewhere nearby? If so, this will give you a solid case in arguing for a reduction in rent. We recommend you start aggressive by asking for a 50% reduction.

Would your landlord be willing to forgive 3 months of rent in exchange for you signing an extended lease? 

Can you defer payments with an offer to repay the deferred amount in installments over a specific period of time?
While you want to work collaboratively with your landlord, don't forget that you are negotiating from a position of power. Think of it this way:
Should you be forced to suspend operations and terminate your lease, your landlord will likely have an empty space and no income from the property for some time. They will have to spend money on marketing the property. They will also likely have to spend money on renovations for the next tenant. Therefore, you have some leverage in your negotiations. 
But be careful – only employ certain strategies if you are confident your business will recover. Otherwise, work as a partner with your landlord. Together you are likely to find a constructive path forward that's a win-win for both of you. 
DISCLAIMER – Nothing contained in this article should be construed as legal or professional advice. Seek the appropriate advice of a qualified attorney and/or real estate professional.