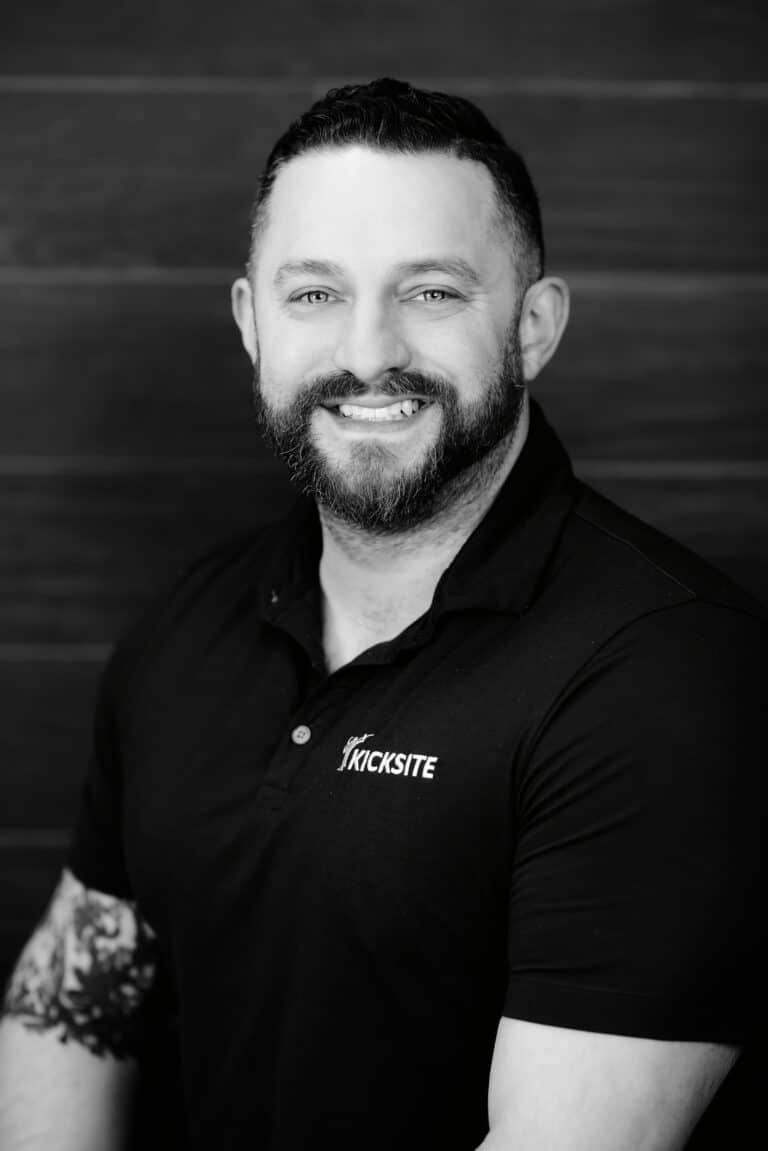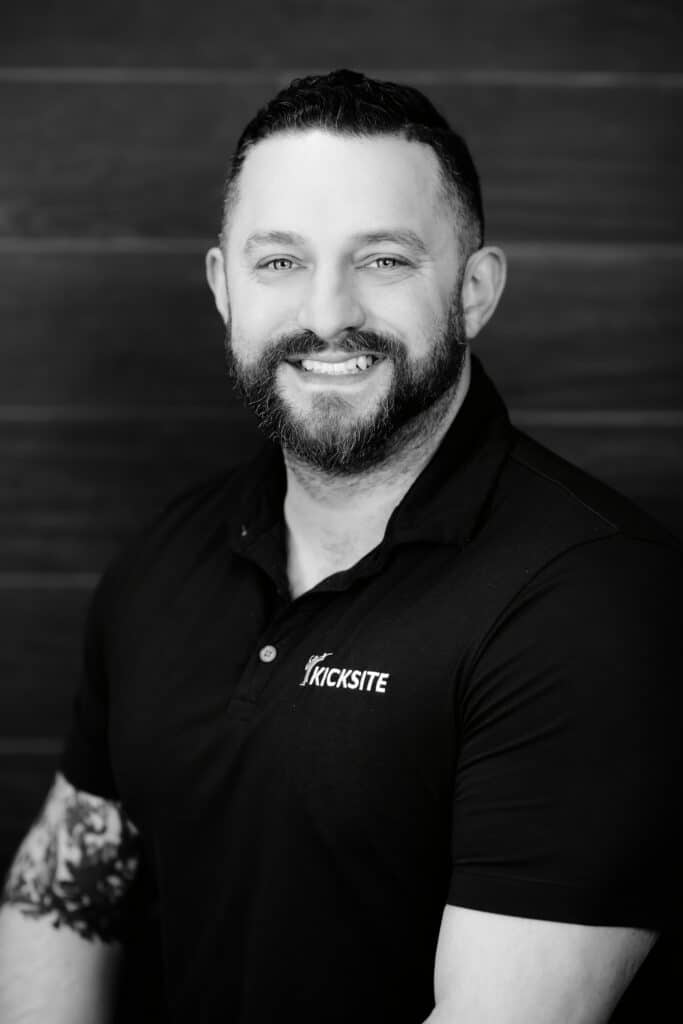 Pat
Pat is a Kansas City native, diehard Royals fan, and Bob's Burgers enthusiast who is thrilled to be at Kicksite after a 15+ year career in marketing. With time spent honing his marketing skills in the laboratory equipment, telecommunications, and beer industries, Pat has an affinity for digital marketing and embracing the vast opportunities that technology has provided the advertising industry. A self-proclaimed pop culture nerd, Pat will happily talk your ear off about movies, comics, SNL, 90s nostalgia, and other mostly worthless things that occupy too much space in his brain. When he's not working, Pat loves to lift weights, spend time with his wife checking out local restaurants and breweries, and destroy his children in video games.
---
We asked Pat
What do you do at Kicksite?
As Marketing Team Supervisor, I spearhead our marketing efforts on Kicksite's website and social media channels, search engines, email, and so much more! On any given day you might find me editing videos (I love a good sizzle reel), building webpages, designing graphics, writing copy, and simply doing everything I can to help deliver the message that Kicksite loves making businesses better.
Name 3 things you can't live without:
My family, music, chips and salsa
Favorite quote:
"Stay far from timid, only make moves when your heart's in it, and live the phrase 'sky's the limit.'" – Notorious B.I.G.
Favorite book:
The Thief of Always by Clive Barker
What are you passionate about?
I'm passionate about creating things. That comes in a lot of forms: drawing/digital art, photography, and even cooking. I find great satisfaction in starting with some sort of blank canvas and developing a final product injected with my own personality and individual touches.
Name something you wouldn't know by looking at you.
I have an encyclopedic knowledge and deep love of hip-hop and could talk about the history of rap for hours on end.