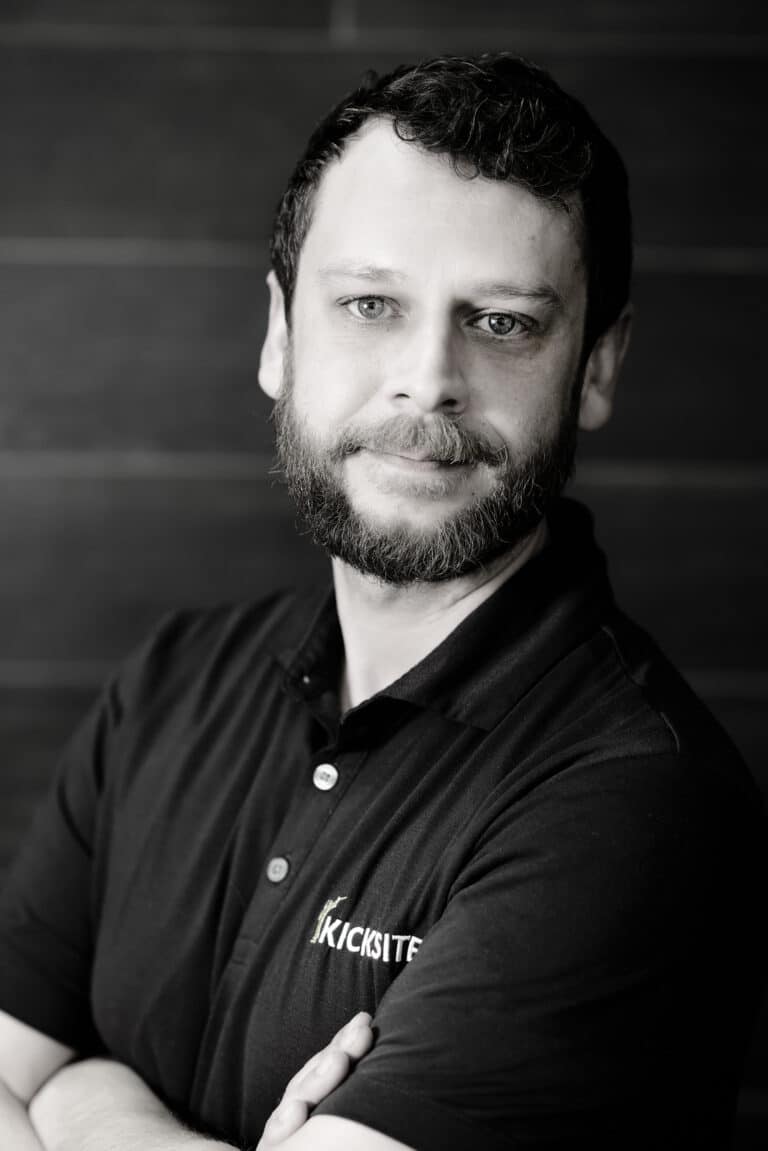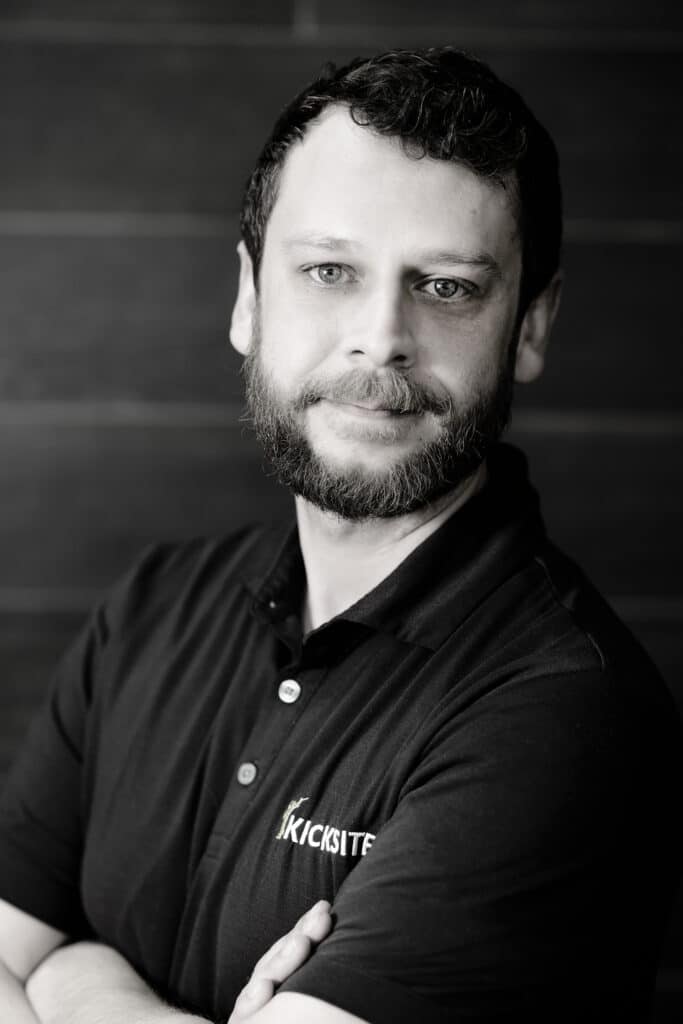 About Devin
Devin grew up in the Kansas City area. He attended a small high school, with roughly 300 students. He played baseball all through middle school and high school. He attended Kansas State University. He met his wife in 2013, and were married in the summer of 2016. They own a miniature dachshund named Charlie (Charlie He-man, Charles Barkley). Devin enjoys going camping, having fires in the backyard, traveling to new places, the Kansas City Chiefs, woodworking, and being a home body.
---
We Asked Devin
What do you do at Kicksite?
I work within the Success and Support team, as a Customer Success Specialist, assisting customers with questions and issues. In addition, I conduct ongoing training and account management for existing schools.
What are three things you can't live without?
1. Family 2. Friends 3. Coffee
Favorite book?
You Don't Know Me – David Klass
What's your favorite moment working with a martial arts owner?
Being able to help them grow their business. Seeing a small school go to a bigger school.
Where is your favorite place in the world?
I don't think I have a favorite place. At least not yet. I love camping and being outdoors.
What do you love about martial arts?
It takes discipline and practice.
Name something you wouldn't know by looking at you.
I'm a bit of a handyman. I enjoy woodworking and being able to create/fix things.
What is your most controversial opinion?
Showering at night is better than showering in the morning.
Is water wet?
Unless it's ice, or steam.