How to Use the Prospects Calendar
The Prospects List includes a calendar along the right side of the screen. (To view the Prospects List, click Profiles and then click Prospects on the left panel.)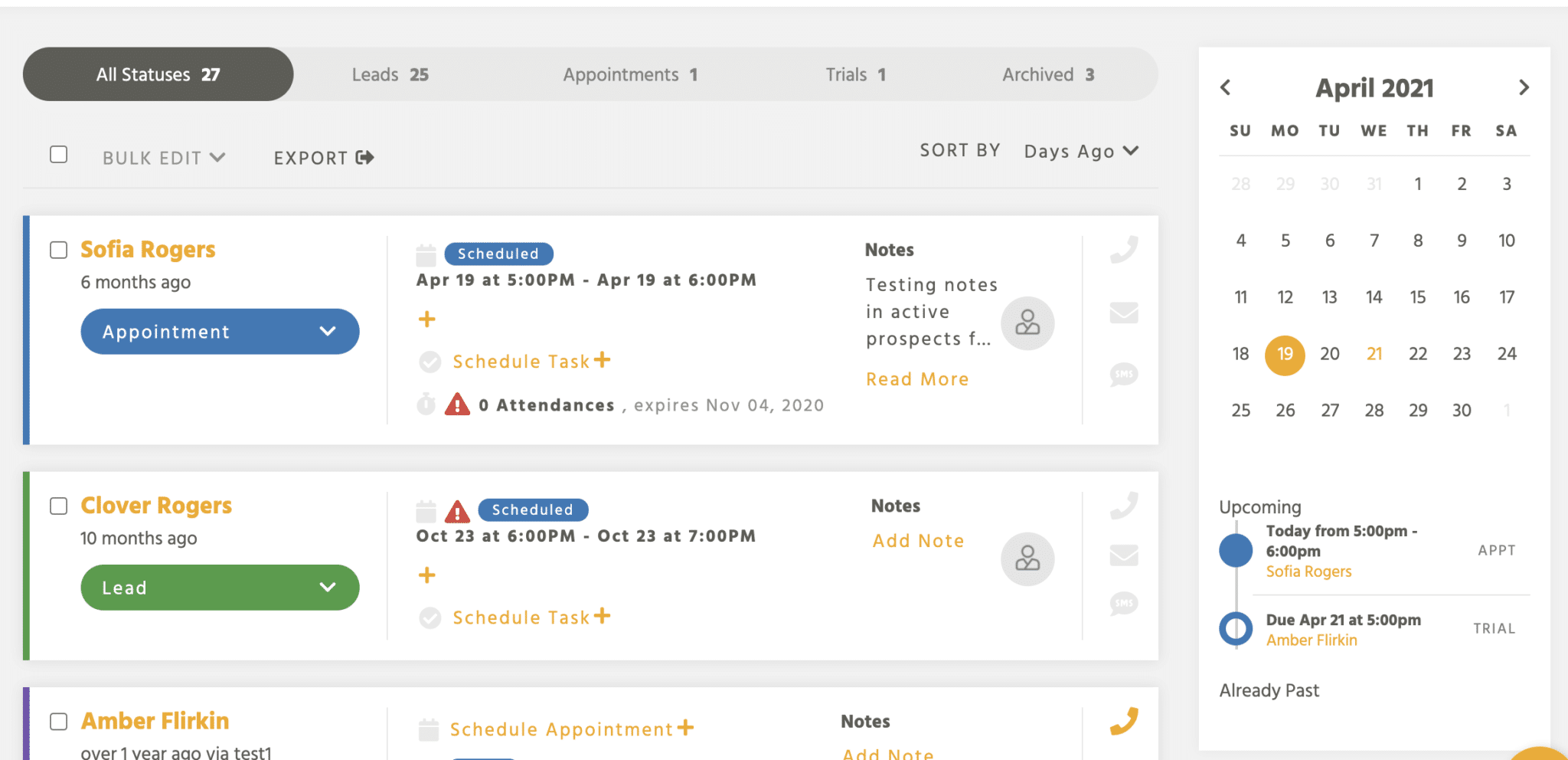 From the calendar, you can:
See the tasks and appointments set for today.
Click a day on the calendar to see tasks and appointments for that date.
Click the arrows beside the month and year to move the calendar to the previous or next month.
Tasks and appointments are color coded by the prospect's status:
Purple: Prospects on a trial membership

Blue:

Prospects with an appointment scheduled
Green: Prospects in lead status
Gray: Prospects in archived status
Further, the calendar helps you know at a glance whether the item is a task or appointment:
Tasks appear as an open circle; the color of the ring will be based on the prospect's status, as described in the preceding list.
Appointments appear as a solid circle (again, the color is based on the status).