How to Bulk Edit Prospects
The Bulk Edit feature allows you to make changes to multiple prospects at a time. It is used for:
Archiving or activating prospects
Deleting prospects (Warning: Deleting is permanent!)
To use bulk edit from the Prospects list:
1. From the dashboard, click Prospects, then select List. If you're within Kicksite, hover over Prospects, then click Active Prospects.
2. Select the check box next to the prospect's name for the prospect(s) you want to edit. If you want to edit all prospects, select the check box to the left of Bulk Edit. To bulk edit by status, click a status at the top of the list: Leads, Appointments, Trials, or Archived.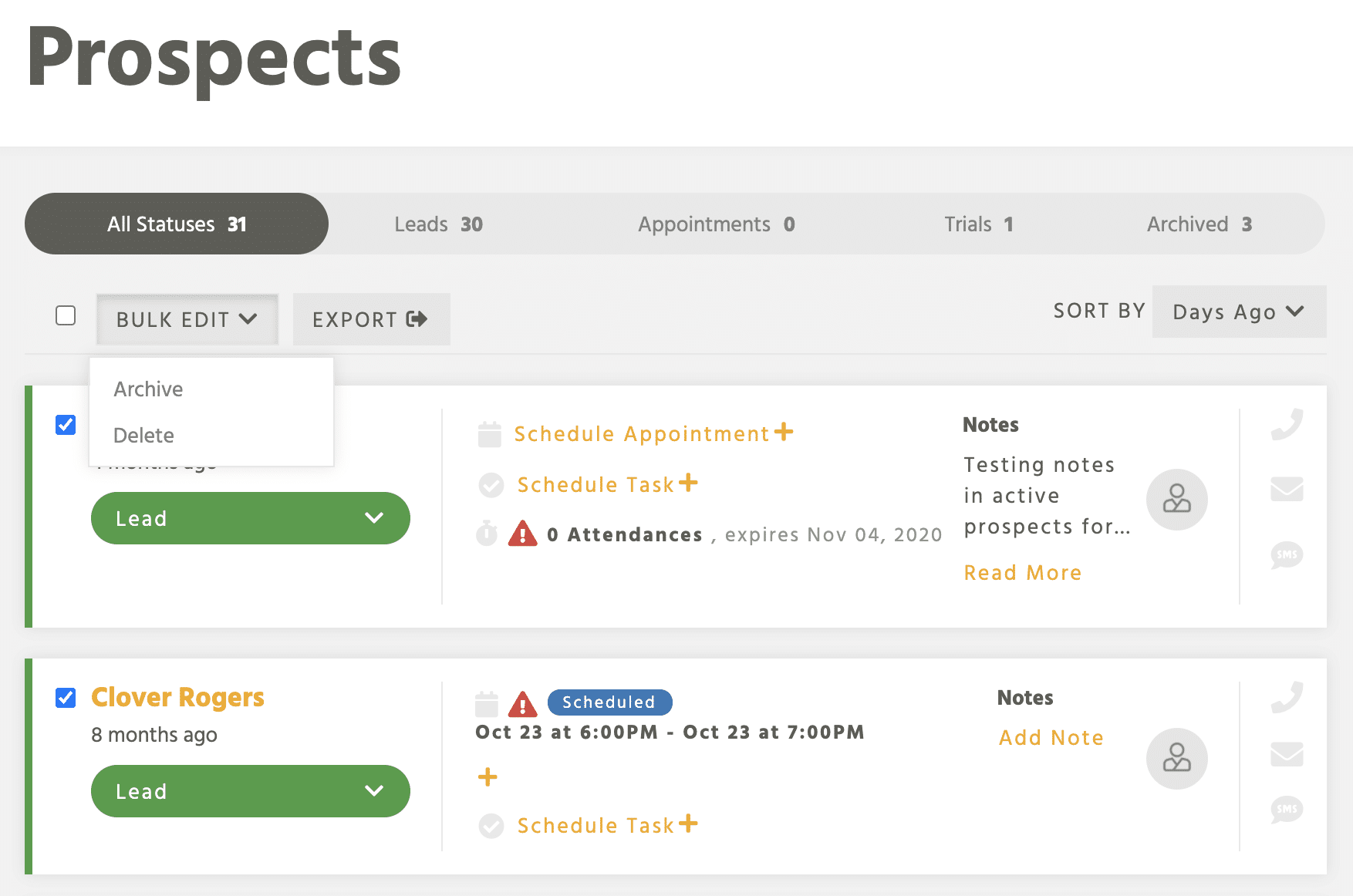 3. Click Bulk Edit and select to either Archive or Delete.
If the prospect is already archived, then your options are to Activate or Delete.
Again, if you choose Delete, the prospects are permanently deleted.
4. The system will pop up a message to confirm your action. Click to confirm.
The system may take a few minutes to complete your request, depending on how many prospects you wish to bulk edit.